04
Mar
(Beyond Pesticides, March 4, 2015) The 9th U.S. Circuit Court of Appeals has agreed to hear the case brought by beekeepers challenging the U.S. Environmental Protection Agency's (EPA) approval of a toxic pesticide known to be toxic to bees. In 2013, the beekeepers filed suit against the agency, citing that the new chemical, sulfoxaflor, as further endangering bees and beekeeping and noting that their concerns were not properly addressed by EPA before registration was granted. Sulfoxaflor is a sub-class of the neonicotinoid pesticides that have been linked to global bee declines.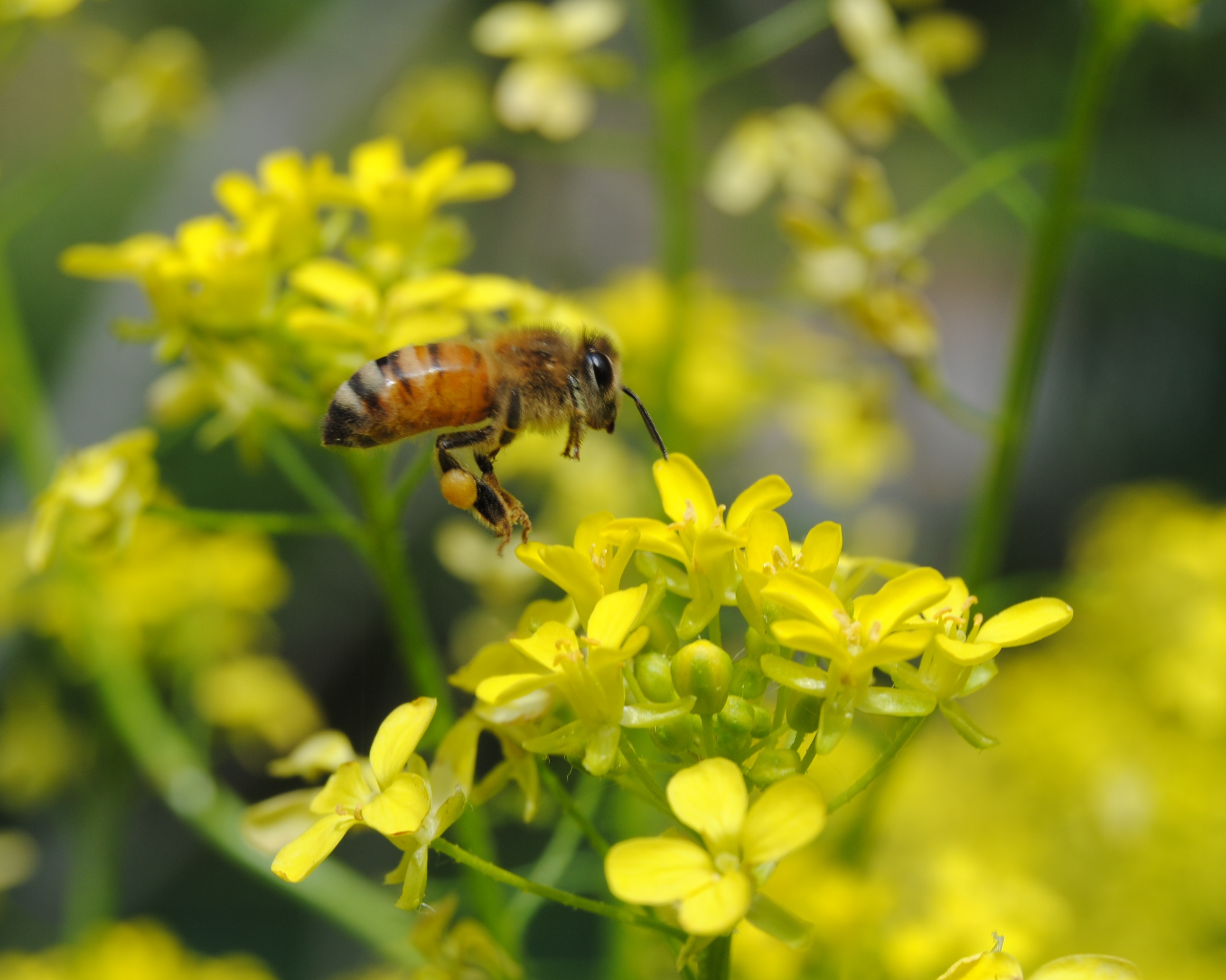 The Court has agreed to hear the case on April 14, 2015. The case, Pollinator Stewardship Council v. EPA, which requests changes to EPA's product label for sulfoxaflor, was first filed July 2013. The petitioners include the Pollinator Stewardship Council, the American Honey Producers Association, the National Honey Bee Advisory Board, the American Beekeeping Federation, and beekeepers Bret Adee, Jeff Anderson and Thomas Smith. The beekeeper groups are represented by Earthjustice.
The case is one of a number of pending legal cases on EPA's pesticide decisions under the Federal Insecticide, Fungicide and Rodenticide Act (FIFRA), including one submitted March 2013 by Beyond Pesticides, the Center for Food Safety, beekeepers, and other environmental and consumer groups challenging the agency's failure to protect pollinators from dangerous pesticides. That lawsuit challenges EPA's oversight of the neonicotinoid insecticides-clothianidin and thiamethoxam– which have repeatedly been identified as highly toxic to honey bees, as well as the agency's registration process, labeling deficiencies, and seeks suspension of the registrations.
In the case of sulfoxaflor, the beekeepers' suit is requesting changes in the sulfoxaflor product label, the Biological Economic Assessment Division (BEAD) assessment of the value of pollinators and their established habits, and EPA's risk assessment process. According to Greg Loarie, one of the Earthjustice attorneys arguing the case, "There's very little case law in general challenging directly EPA's decisions regarding pesticide labels."
EPA states in court documents that the benefits of sulfoxaflor -like the potential to replace older and more toxic pesticides and a lower needed dose- outweigh the risk to pollinators. In registration documents, EPA also notes that none of the objections to sulfoxaflor registrations point to any data "to support the opinion that registration of sulfoxaflor will pose a grave risks to bees," even though the agency itself acknowledges that sulfoxaflor is highly toxic to bees. The agency states that even though sulfoxaflor is highly toxic to bees it does not demonstrate "catastrophic effects" on bees from its use. While sulfoxaflor exhibits behavioral and navigational abnormalities in honey bees, EPA downplays these effects as "short-lived." Dow Agrosciences, which developed and commercialized sulfoxaflor, has intervened on behalf of EPA in the suit.
Sulfoxaflor is a new active ingredient, registered in 2013, whose mode of action is similar to that of neonicotinoid pesticides —it acts on the nicotinic acetylcholine receptor (nAChR) in insects. Even though it has not been classified as a neonicotinoid, it elicits similar neurological responses in honey bees, with many believing that sulfoxaflor is the new generation of neonicotinoid. Sulfoxaflor is registered for use on vegetables, fruits, barley, canola, ornamentals, soybeans, wheat and others. Several comments were submitted by concerned beekeepers and environmental advocacy groups, like Beyond Pesticides, that stated that approval of a pesticide highly toxic to bees would only exacerbate the problems faced by an already tenuous honey bee industry and further decimate bee populations. However, EPA dismissed these concerns and instead pointed to a need for sulfoxaflor by industry and agriculture groups to control insects no longer being controlled by increasingly ineffective pesticide technologies.
Despite the continued decline in bee and pollinator populations across the U.S., EPA has since registered two other chemicals, cyantraniliprole and flupyradifurone. Cyantraniliprole is noted by EPA as "highly toxic on acute and oral contact basis" to bees, while flupyradifurone, a new systemic, butenolide insecticide from Bayer CropScience approved just this year, is found to be "highly toxic to individual adult honey bees." Adding these new bee toxic chemicals into the environment will mean that bees and other non-target organisms will be exposed to mixtures of chemicals that are not only highly toxic, but have yet to be evaluated for their combined or synergistic effects with other bee-toxic substances, and possibly compounding the already dire plight of pollinators. A recent government sponsored national survey indicates that U.S. beekeepers experienced a 45.2% annual mortality rate with their hives between April 2012 and March 2013. During the winter of 2013/14, two-thirds of beekeepers experienced loss rates greater than the established acceptable winter mortality rate. EPA, which is part of the White House Task Force on Pollinator Health, tasked with stemming the tide on bee declines, has a responsibility to bees, the environment and beekeepers in protecting bees and other pollinators from dangerous pesticides. However, the agency seems to be putting corporate interests before pollinators health.
Join us in urging the White House to take meaningful action to protect pollinators. Visit save-bees.org and sign the petition to the White House.
Source: Greenwire