25
Apr
(Beyond Pesticides, April 25, 2016) Last week, the City Council of Milwaukie, Oregon passed a resolution that halts the use of bee-toxic neonicotinoid insecticides on city government and public property, joining the growing number of local governments protecting pollinators. Neonicotinoids (neonics) have been widely cited in the demise of both managed and wild bee and pollinator populations. The resolution specifically restricts city government agencies from purchasing plants and seeds that have been treated with neonicotinoids and other systemic insecticides and urges public and private landscapers and homeowners to plant bee-friendly habitats. Clackamas County will join with the Mayor's office and City Council of Milwaukie to adopt an Integrated Pest Management Plan that mirrors the resolution.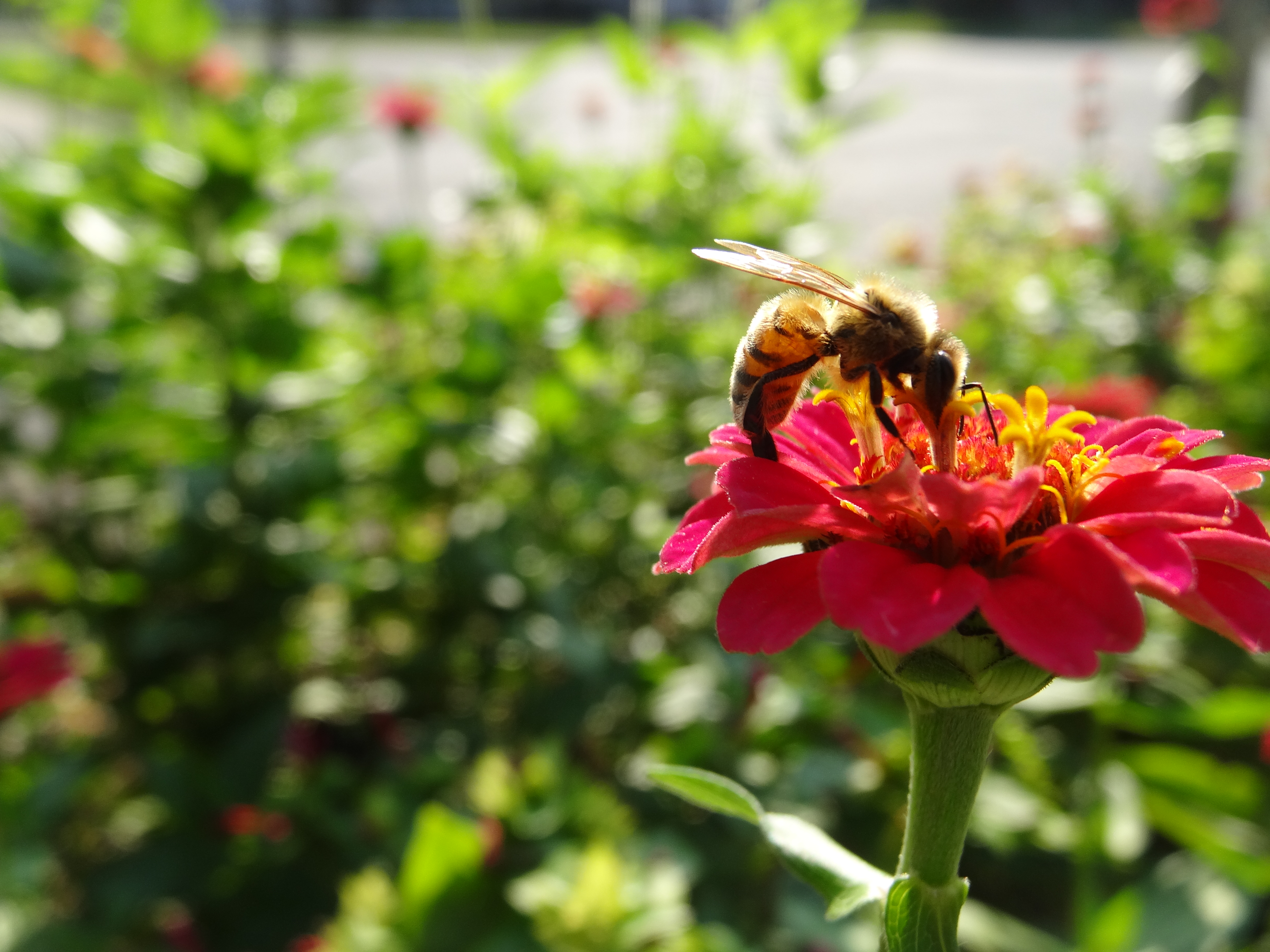 In addition to these stipulations, the City of Milwaukie is using this resolution to:
urge all businesses, homeowners, and homeowner's associations operating within the City ensure no plants, seeds, or products containing neonicotinoids are purchased, sold, or used within the City; and to clearly and accurately label any plants or materials that have been treated with a neonicotinoid or neonicotinoid-like insecticide;
require that commercial pest service providers performing services on behalf of the City provide landscape services that encourage pollinator populations and support pollinator services;
pursue creating more native pollinator habitat such as installing more pollinator host and forage plants. These installations will be placed in appropriate locations such as: rights-of-way, storm water management ponds, areas that are currently turf grass, vacant land, and at City facilities;
encourage private developers to incorporate pollinator-friendly plantings into required landscaping; and,
allow very limited emergency applications only. Even then, these emergency applications shall only be performed as identified in the Plan. The Mayor and City Council will continue to make the Plan more pollinator friendly.
"Support for this resolution has been phenomenal," said Mayor Gamba, who began working on the resolution less than a year ago. "It is incredibly important to protect our pollinators in every way possible." Because state preemption laws prevent localities from enacting pesticide legislation stronger than state regulations, local resolutions that ban the use of neonics on public property are the strongest policies that preempted states, like Oregon, can pass to protect pollinators.
Other localities that have been preempted by state legislation have enacted similar resolutions to protect bees and other pollinators on public lands. In May 2015, the City of Boulder, Colorado voted to restrict the use of neonics on city property. The resolution moved forward primarily as a result of efforts by grassroots activists with the local organization Bee Safe Boulder, who influenced surrounding localities to protect pollinators. Three months later, the City Council of Lafayette, Colorado unanimously approved a resolution to prohibit bee-toxic neonicotinoid insecticides on city property. Other cities like Minneapolis and St. Paul have enacted similar resolutions in the last year.
Local Ordinances Under Attack
Since the passage of local ordinances in Maine and Maryland, some legislators in those states have or are planning to introduce legislation to take away local authority and reverse the local action and/or prevent other jurisdictions from acting. The Beyond Pesticides report on state preemption law and its importance in the local democratic process illustrates the benefits of permitting local governments to make decisions that respond to the concerns of their residents, as well as the negative ramifications of state preemption laws. The absence of preemption laws in the seven states that have preserved local authority to restrict pesticides more stringently than the state has been a commanding factor in several pesticide ban victories. If you would like to see a similar ordinance passed in your area, click here to let Beyond Pesticides know!
Starting your own local movement takes a lot of work and commitment, but can be done with perseverance. It's important to find support –friends, neighbors, and other people who share your concerns about environmental health. It's also essential to connect with local politicians and government officials. For help getting your movement off the ground, contact Beyond Pesticides at 202-543-5450 or [email protected].
All unattributed positions and opinions in this piece are those of Beyond Pesticides.
Source: The Xerces Society