06
Jan
(Beyond Pesticides, January 6, 2016) Last month, the U.S. Environmental Protection Agency (EPA) published its final rule to clarify the substances on the minimum risk pesticide ingredient list, also known as the Federal Insecticide, Fungicide, and Rodenticide Act (FIFRA) Section 25(b) List, and revise the way these ingredients are identified on product labels. The new rule require manufacturers to more clearly disclose to state agencies, companies, and the general public the chemical ingredients contained in the 25(b) products. EPA hopes that this will ultimately improve compliance and enforcement.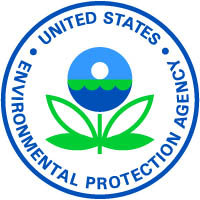 Minimum risk pesticides, or 25(b) pesticides, are a special class of pesticides that are not required to be registered with EPA because their ingredients, both active and inert, are considered nonhazardous to human health or the environment. They include commonly known botanicals and plants compounds such as cedarwood oil, citronella, corn meal gluten, peppermint oil, sodium chloride and white pepper that can be used for their pesticidal properties. Manufactures of these products are required to fully disclose their ingredient list on product labels, which Beyond Pesticides has long championed for all pesticide products. Currently, so-called inert ingredients, which EPA considers proprietary information and make up the majority of product ingredients in many pesticides, are not disclosed on pesticide product labels. However, there has been a lack of clarity on minimum risk pesticide product labels in the past that has made it difficult for enforcement officials to ensure compliance with the 25(b) criteria, given that the manufacturer uses its own judgment on whether the product meets the exemption requirements.
The revisions to the minimum risk pesticide list, announced on December 28, 2015, do not alter the substance of the minimum risk pesticide ingredient lists, according to EPA, but more accurately describe which chemical substances can be used in pesticide products that are exempt from federal pesticide registration requirements. The rule reorganizes the ingredient list (40 CFR 125.25) and adds specific chemical identifiers (CAS numbers) to make clearer the specific ingredients that are permitted in minimum risk pesticide products. This will assist in improving compliance and enforcement oversight of these pesticide products and harmonize labels across manufacturers. EPA is also requiring producer contact information and the use of specific common chemical names in lists of ingredients on minimum risk pesticide product labels.
Further, there have been many producers claiming the 25(b) exemption and market their products as minimum risk while having "inert" ingredients that are not permitted under the exemption criteria. EPA is therefore also codifying the list of "inert" ingredients allowed to be used in these products. The list can be found here. These "inert" ingredients were historically categorized as List 4A under 40 CFR 180.950. However, the list is no longer updated by EPA, but maintained as a resource to partially define the substances that are acceptable under organic standards. EPA does not allow in minimum risk 25(b) pesticides inerts previously listed as 4B, which are more toxic materials and currently allowed in organic production. [Note that the National Organic Standards Board (NOSB) recommended to USDA in 2010 and 2012 that it review all the inerts currently allowed in organic over a five-year period, but has not undertaken a thorough review as the NOSB had intended, so 4B inerts are currently allowed in organic. Beyond Pesticides is working to hold USDA accountable to this NOSB recommendation. See comments. EPA believes that having an inert ingredient list directly in the regulations offers much needed clarity to what is allowed, and will improve the efficiency of inspections because inspectors will not have to look through multiple sources to find the necessary ingredient list. Codifying this inert ingredient list will also make it easier for producers, whether chemical or organic, that use 25(b) products to identify all ingredients, including inert.
Consumers are becoming increasingly wary of products with toxic ingredients, driving a huge shift towards 'greener' technologies. Many credit the minimum risk exemption to be a major driver of 'greener,' least-toxic product alternatives for pest management, with sales increasing annually. Growing brands such as EcoSmart and CedarCide have created least-toxic pesticide products that are enjoying great commercial success, with many of their products under section 25(b) status. This, coupled with a growing organic market, offers opportunities and challenges for formulators to develop and market least-toxic products with minimum risk pesticides that may be compatible with low hazard standards, such as organic, and consumer expectations.
For more on minimum risks pesticides http://www.epa.gov/minimum-risk-pesticides
All unattributed positions and opinions in this piece are those of Beyond Pesticides.
Source: EPA