21
Jun
(Beyond Pesticides, June 21, 2016) New regulations issued by the European Commission (EU) last week to regulate endocrine disruptors in pesticide products are being criticized by public interest groups and scientists as undermining the precautionary legal standard governing pesticide use in Europe. Previous investigations and reports have uncovered industry's attempt to quash efforts to enact robust protections from these harmful chemicals, despite their likely contribution to billions of dollars in lost revenue due to health effects.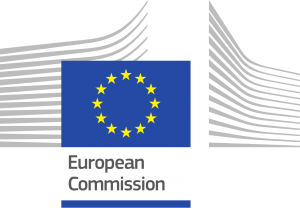 EC's new rules endorse the World Health Organization's definition of endocrine disrupting chemicals (EDC). The WHO defines an endocrine disruptor as "an exogenous substance or mixture that alters function(s) of the endocrine system and consequently causes adverse health effects in an intact organism, or its progeny, or (sub)populations," However, the proposed regulations go little beyond defining the term. "The WHO definition is not a criteria, it is just a definition," said Andreas Kortenkamp, PhD to The Guardian. "In effect, the commission has decided to place the burden of deciding how to regulate endocrine-disrupting chemicals onto the assessors on a case-by-case basis."
Of concern is the level to which the rules reflect a hazard or risk-based criteria. While EC asserts that its rules will follow the law's charge to implement hazard-based criteria, which addresses the inherent risk associated with exposure to a chemical, the new proposal will permit exemptions when risk of exposure is negligible. This would appear to provide a major loophole to the original intent of the law, as it is suggested that the exemption be evaluated in the form of a risk assessment. "It is a total reversal of the intention of the regulation," Dr. Kortenberg said to The Guardian, "the worst of all the possible outcomes. Risk assessments are precisely what industry has lobbied for, and the commission has given it to them."
Per Pesticide Action Network Europe's report, Impact Assessment of the Criteria for Endocrine Disrupting Pesticides, the EC proposal follows what is known as option 2, which would lead to banning only a few pesticides. However, PAN-Europe notes that because of the potential for derogations (exemptions) based on risk of exposure, the proposal "will effectively result in no single endocrine disrupting chemical being banned."
"There cannot be any other conclusion but that Commission lets the interests of trade and industry prevail over the interests of the public and fails to reduce the millions of health costs and the suffering of people in Europe due to endocrine related diseases," said PAN-Europe in a press release. Studies prepared for the EC by international teams of scientists and researchers determined that the health care costs imposed by public exposure to endocrine disrupting chemicals resulted in over € 150 billion ($162 billion) in health care costs to the European Union each year. The most significant economic drain was attributed to loss of brain function for the next generation, with an estimated 13 million IQ points lost due to prenatal exposure to organophosphate pesticides. A subsequent study focused on the health care costs of female reproductive disorders in the EU also found costs to be substantial. Attributable cases of DDE-induced fibroids were estimated to be 56,700 and phthalate-induced endometriosis at 145,000.  This was calculated to result in €163 million ($183 million) and €1.25 billion ($1.4 billion) in health care costs, respectively.
"Sadly, today's package seems to confirm our concerns that the commission has lowered its ambition concerning strong EDC criteria so as not to jeopardise the TTIP [Transatlantic Trade and investment Partnership] talks with the U.S.," said Sylbia Maurer of the Europe-based consumer group BEUC to The Guardian. Last year, several reports of US-based intervention on behalf of the international agrichemical industry surfaced as negotiations on TTIP wore on. Despite TTIP effectively stalled in the US without support from either major party Presidential candidate, European environmental and consumer groups charge that industry has won the concessions it sought.
If no derogations apply, the pesticides mancozeb, maneb, metconazole, propyzamide, thiophanate-methyl, and tralkoxydim are likely to be banned. In late April, the EU banned its first pesticides as a result of their endocrine disrupting properties.
While the ECÂ begins a process to regulate endocrine disruptors, the U.S. has taken little action despite a mandate from the 1996 Food Quality Protection Act (FQPA) that requires EPA to screen pesticides for their endocrine disrupting potential. Thus far, the agency has only partially screened some chemicals.
Under EPA's endocrine disruption screening protocol (EDSP), the agency uses a two-tiered approach to screen pesticide chemicals and environmental contaminants for their potential effect on estrogen, androgen and thyroid hormone systems. EPA's last publicly released report for tier 1 screening of only 52 chemicals found no evidence of endocrine pathways for 20 chemicals. For 14 chemicals that the agency said did show potential interaction, EPA stated that it "already has enough information to conclude that they do not pose risks." Of the remaining 18 chemicals, EPA found that all showed potential interaction with the thyroid pathway, 17 of them with the androgen (male hormones) pathway, and 14 also potentially interacted with the estrogen (female hormones) pathway.
It will take several more years for EPA to completely screen any endocrine disrupting chemicals. Not surprisingly, EPA's EDSP has been heavily criticized for decades-long delays and not putting the chemicals through more rigorous testing that includes low dose responses in the interest of protecting human health and the environment. The agency does not evaluate the potential for chemicals to exhibit non-monotonic dose response curves, where a material shows the potential for a harmful response at low, even minute levels of exposure. This effect, confirmed through independent research, challenges the traditional toxicological maxim that "the dose makes the poison."  The failure to incorporate modern toxicological science has led researchers to criticize EPA's testing protocol as outdated, and not keeping pace with advancing science.
Beyond Pesticides supports strong protections from pesticides and endocrine disruptors by pushing for regulatory action that supports and encourages alternative products and practices that do not require these chemicals. Through the Eating with a Conscience tool, those concerned about pesticides on their produce and can find out the chemicals that are allowed in their production. Beyond Pesticides' Lawn and Landscapes webpage helps property owners manage healthy, weed-free lawns without the use of pesticides linked to endocrine disruption and other ill health effects. The ManageSafe database helps homeowners and renters control household pests without toxic pesticides. Ultimately, by supporting organic agriculture, which disallows the use of harmful synthetic pesticides, the health and economic burden endocrine disruptors and other pesticides put on our society can be drastically reduced.
See Tyrone Hayes, Ph.D., professor at the University of California Berkeley deliver his talk, Learning from an Environmental Tragedy, at Beyond Pesticides' 33rd National Pesticides Forum.
 All unattributed positions and opinions in this piece are those of Beyond Pesticides.
Source: European Commission Press Release, PAN-Europe Press Release, The Guardian