27
Apr
(Beyond Pesticides, April 27, 2016) The European Union (EU) has placed a moratorium on two endocrine-disrupting herbicides that are linked to thyroid cancer, infertility, reproductive problems and fetal malformations. The chemicals, amitrole and isoproturon, will be banned as of September 30, 2016, after the European Commission voted unanimously, for the first time, to ban the two endocrine disruptors.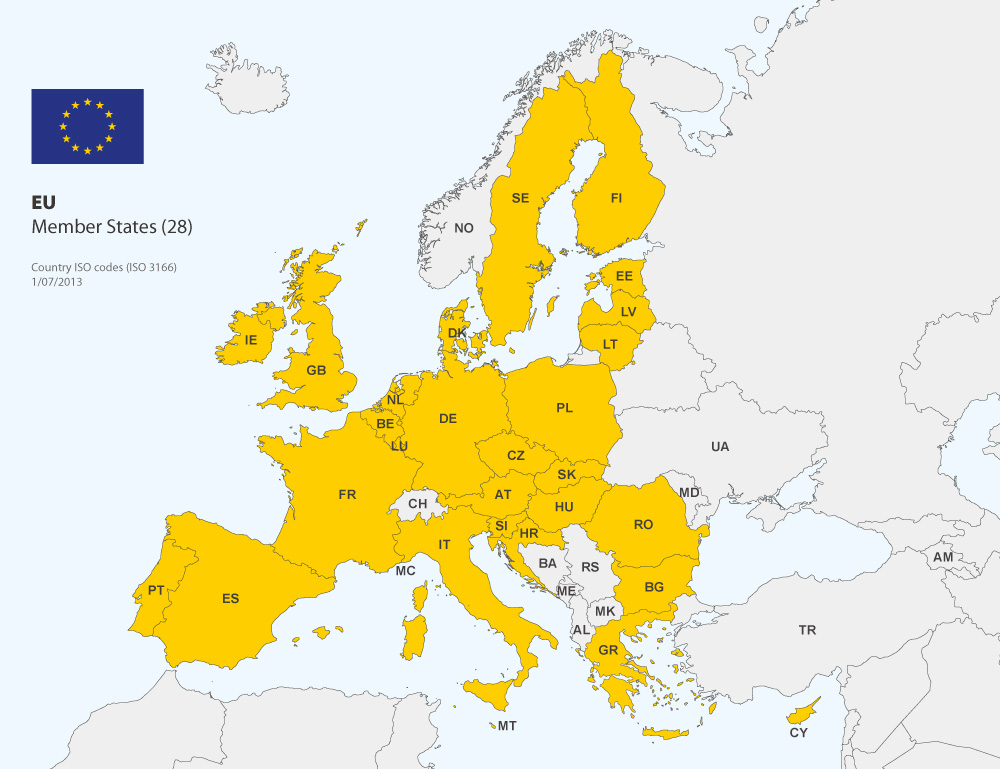 Earlier this month, the European Commission's Standing Committee on Phytopharmaceuticals voted to ban the uses of amitrole and isoproturon in accordance with 2009-EU pesticide rules, which state that endocrine disrupting pesticides should not be allowed on the European market. The committee finds that amitrole is capable of causing malformations in offspring and inducing thyroid cancer, while isoproturon can cause adverse effects to reproduction and lower fertility. In 2013 amitrole was voluntarily cancelled by the registrant, while isoproturon is not registered for use in the U.S.
According to the Guardian, amitrole is widely used in 10 EU countries, including the UK, in industrial farming. But a European Food Safety Authority (EFSA) analysis concluded that it was an endocrine disruptor that could damage unborn children, and have toxic effects on the thyroid and reproductive organs. Similarly, EFSA recommended classifying isoproturon as toxic for reproduction with potential endocrine-mediated effects on fertility. It found that the best available scientific literature indicated that the pesticide, which is sold in 22 EU countries, had mild "gender-bending" anti-estrogenic and anti-androgenic properties.
In the U.S. however, no action has been taken on restricting any chemicals for endocrine disruption. Currently the U.S. Environmental Protection Agency's (EPA) endocrine disruption screening program (EDSP) –a multi-tiered screening protocol mandated by the 1996 Food Quality Protection Act (FQPA) that requires EPA to screen pesticides for their endocrine disrupting potential– has thus far only partially screened some chemicals. Under EDSP, EPA uses a two-tiered approach to screen pesticide chemicals and environmental contaminants for their potential affect on estrogen, androgen and thyroid hormone systems. EPA's last publicly released report for tier 1 screening of only 52 chemicals found no evidence of endocrine pathways for 20 chemicals. For 14 chemicals that the agency said did show potential interaction, EPA stated that it "already has enough information to conclude that they do not pose risks." Of the remaining 18 chemicals, EPA found that all showed potential interaction with the thyroid pathway, 17 of them with the androgen (male hormones) pathway, and 14 also potentially interacted with the estrogen (female hormones) pathway. Most notably, for the herbicide atrazine, which independent science finds to be an endocrine disruptor, the agency found interaction with both the estrogen and androgen pathways, but did not recommend it for Tier 2 testing, stating that it is not "expected to impact current EPA-established regulatory endpoints for human health or ecological risk assessment." It will take several more years for EPA to completely screen any endocrine disrupting chemical. Not surprisingly, EPA's EDSP has been heavily criticized for decades-long delays and not putting the chemicals through more rigorous testing that include low dose responses in the interest of protecting human health and the environment. Others have said that EPA's testing protocol is outdated, failing to keep pace with the advancing science.
Hundreds of scientific articles have been published across the globe demonstrating a broad range of chemicals that interfere with the normal development at all ranges of exposure. Scientists discovered effects for some widely used chemicals at concentrations thousands of times less than federal "safe" levels of exposure derived through traditional toxicological tests. Just recently, a study published that exposure to endocrine-disrupting chemicals plays an important role in the development of certain female reproductive disorders, and ultimately results in significant economic costs to society. The study looked at the monetary impact of endocrine disruptors attributed to female reproductive disorders in the EU which determined last year that over €150 billion ($162 billion) in yearly health care costs in the EU are attributable to the impact of endocrine disruptors. In the environment endocrine disruptors also wreak havoc. Fish and other aquatic organisms face numerous risks from these chemicals, even at low levels. U.S. Geological Survey (USGS) scientists identified pesticides as one of the contaminants in the Potomac River linked to intersex fish observed there. Atrazine in particular has been shown to affect reproduction of fish at concentrations below EPA water-quality guidelines. Concentrations of atrazine commonly found in agricultural streams and rivers have been associated with a reduction in reproduction and spawning, as well as tissue abnormalities.
Beyond Pesticides supports strong protections from pesticides and endocrine disruptors by pushing for regulatory action and the support of alternative products and practices that do not require these chemicals. Through the Eating with a Conscience tool, those concerned about pesticides on their produce and can find out the chemicals that are allowed in their production. The ManageSafe database helps homeowners and renters control household pests without toxic pesticides. And Beyond Pesticides' Lawn and Landscapes webpage helps property owners manage lawns without the use of pesticides linked to endocrine disruption and other ill health effects. Ultimately, by supporting organic agriculture, which disallows the use of harmful synthetic pesticides, the health burden endocrine disruptors and other pesticides put on our economy and individual health can be drastically reduced.
 All unattributed positions and opinions in this piece are those of Beyond Pesticides.
Source: The Guardian