05
Apr
(Beyond Pesticides, April 5, 2016) Populations of wild, ground-nesting bees grow smaller in areas where agricultural production is high, according to Cornell University researchers. Both wild and managed pollinators are experiencing global population declines that have been linked to a range of factors stemming from human activity, to habitat loss, the spread of parasitic mites and diseases, climate change, and significantly, the use of toxic, systemic pesticides. This study underscores the wide ranging threat that conventional agricultural practices pose to wild insect pollinators.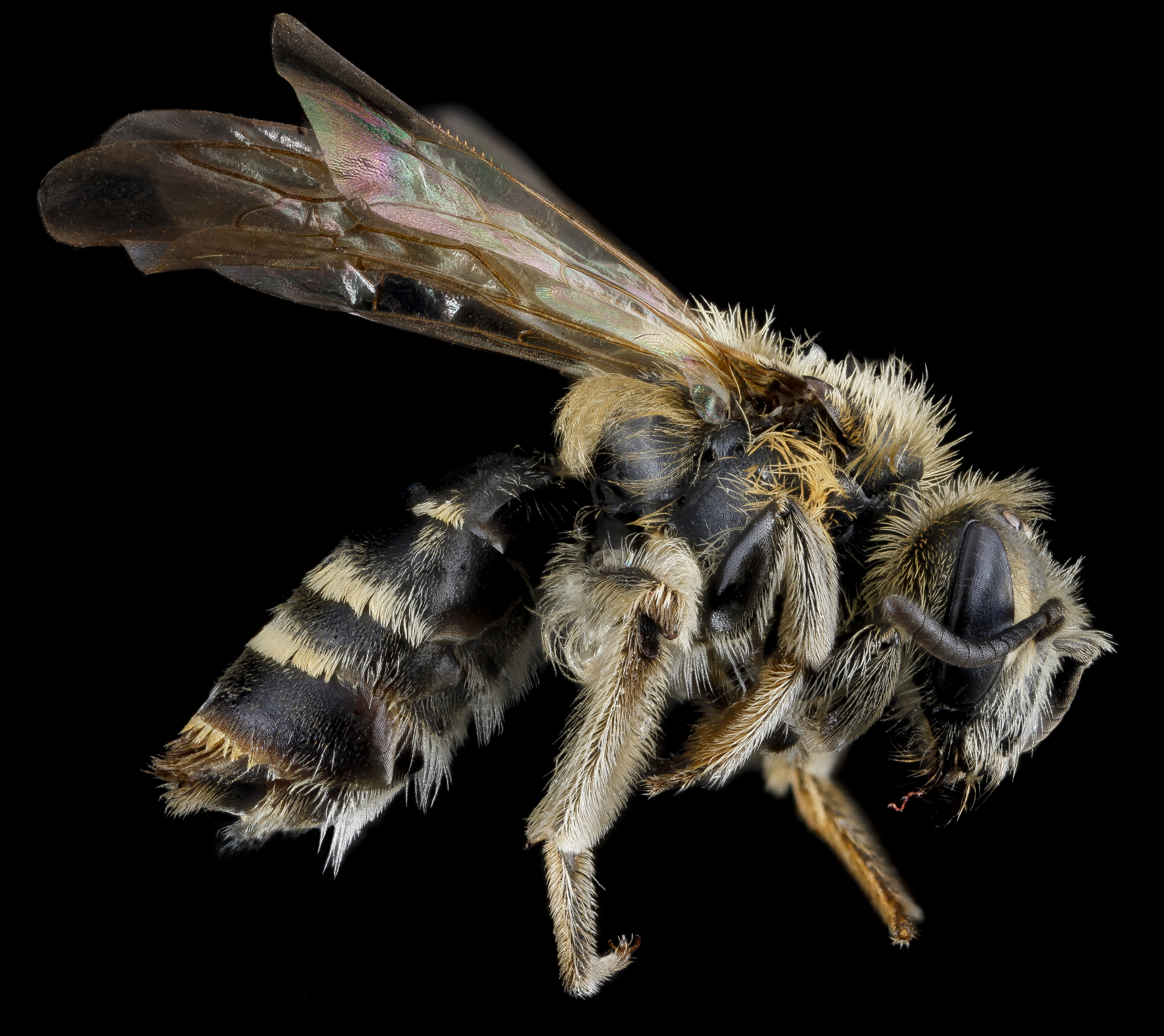 Cornell researchers explore the relationship between intensive agricultural production and the size of ground-nesting Andrena nasonii bees. These charismatic pollinators dig tunnels in the ground up to three feet deep in which they store honey and nectar, and ultimately lay a single egg. They forage on a variety of fruit crops, and are well known and important pollinators of strawberries. Thus, scientists brought their study to areas in New York with large strawberry plantations. Researchers discovered a significant, positive correlation between the decreased size of female A. nasonii bees and their proximity to intensively farmed strawberry plots.
"Once we knew there was an effect of agriculture on the size of the bees, we took a random sample of our largest bees from our natural habitats and smallest bees from these agricultural intensive habitats, and looked at how much pollen the female bees were carrying on their bodies," said Heather Connelly, a Cornell graduate student and co-author on the paper.
"Small bees had a 40 percent smaller pollen load than large bees did, so potentially these small bees might actually be less able to provision their own offspring and we might end up seeing some cascading negative effects on the population of bees there," said Ms. Connelly.
Researchers indicate that while more research is needed to determine the exact cause of smaller body size, the ability to collect pollen may play a key role. This impact may be influenced by the effect of pesticide exposure on bees. A study published last month found that chronic, low dose exposure to neonicotinoid pesticides interferes with bumblebee's ability to learn to extract nectar and pollen from plants, and may change their floral preferences.  A smaller pollen load induced by adverse exposure to pesticides may contribute to smaller body sizes. However, other factors may also be at play. An increasingly monocultured landscape may lead to longer foraging flights, or bees choosing less preferable flower sources. Scientists postulate these cumulative effects may result in a feedback cycle whereby decreased pollen collection produces smaller bees, which themselves collect less pollen and produce smaller offspring.
A study published in December 2015 found that, between 2008 and 2013, native bee abundance declined across 23% of U.S. land area, generally associated with the conversation of natural habitat to farmland. Earlier research from Cornell University in July 2015 discovered that, in New York apple orchards, as pesticide use increased the number of wild bees found on farmland plummeted. The results of these past and current studies show the need for greater floral diversity in and around agricultural landscapes is needed urgently. Â A November 2015 study published by scientists at the University of California Davis found that incorporating hedgerows into agricultural landscapes can reduce the need for pesticide inputs and promote on-farm biodiversity. However, it is important to note that continued use of systemic pesticides can undermine the benefits of hedgerows. Wildflowers bordering fields treated with neonicotinoids can contain pesticide residue at levels that harm bees, according to a study published in October 2015.
For these reasons and many others, Beyond Pesticides works to promote the widespread transition of conventional farmland to organic production. Organic law requires farmers to foster soil health, and create a strategy to deal with pest populations before they become a problem. Because of these factors, many organic farms do not require the use of even organic-compatible pesticides, opting instead to increase pest and disease resiliency through an increased diversity of pest predators.
For more on the plight of pollinators and practices that can help reverse their declines, join us at Cultivating Community and Environmental Health, the 34th National Pesticide Forum, April 15-16, 2016 in Portland, ME.  Jonathan Lundgren, Ph.D., a senior USDA entomologist will join other top scientists and leaders who have stood up to protect human and environmental health, despite facing industry backlash and scientific suppression. Dr. Lundgren's research on the harm neonicotinoids pose to monarch butterflies reflects a growing scientific consensus that these chemicals present significant risks to declining pollinator populations. Registration, which includes access to all sessions as well as organic food and beverages, is $45 for grassroots activists, and $25 for students. Register online today.
All unattributed positions and opinions in this piece are those of Beyond Pesticides.
Source: PLOS One, Farmers' Advance