25
Feb
(Beyond Pesticides, February 25, 2016) On Tuesday, the City Council of Irvine, California, with a population of over 250,000 people, voted unanimously to stop the use of hazardous pesticides on city property. The Council adopted an organic management policy that limits the use of synthetic pesticides on city property, which includes 570 acres of parks, more than 800 acres of right-of-way, 70,000 trees and nearly 1.5 million square feet of facilities. The policy permits pesticides  "only when deemed necessary to protect public health and economic impact."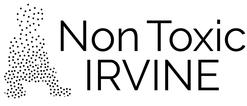 The vote capped a campaign led by the local advocacy group Non Toxic Irvine, which has been advocating that the city nix synthetic pesticides in favor of better plant management and materials compatible with organic practices. The group is led by local mothers concerned about the synthetic pesticide health risks related to children. Kathleen Hallal, a leader with Non Toxic Irvine, said, "It is not radical for a city to use organic methods. It's radical to use toxic methods to control weeds and pests around our children."
According to the Orange County Register, in May 2015, the Irvine Unified School District (IUSD) agreed to end the use of glyphosate (RoundUp) on all school properties. The school board was persuaded by the presentation by Non Toxic Irvine, which pointed to the World Health Organization's (WHO) International Agency for the Research on Cancer (IARC) classification of glyphosate as a probable human carcinogen, or chemical that causes cancer in humans based on laboratory testing. Glyphosate is a phosphanoglycine herbicide that inhibits an enzyme essential to plant growth. Since this decision, Joe Hoffman, Director of Maintenance and Operations, established a Pest Management Team to come up with a pest management plan that does not include synthetic pesticides. The IUSD has also implemented pilot sites on school grounds and playing fields at Canyon View Elementary, in response to community health concerns and in order to test the effectiveness of organic practices.
In the last few months, Non Toxic Irvine has shifted its focus to the city in order to seek a change in policy that would affect all city property. After receiving a petition with hundreds of signatures from Change.org, Irvine Mayor Steven Choi ordered a temporary moratorium on pesticide spraying by city maintenance staff. Non Toxic Irvine then met with the City of Irvine's Landscape Maintenance Superintendent to discuss organic land management, where they discussed the elimination of synthetic pesticides from city property. In January, Irvine Councilmembers Christina Shea and Beth Krom placed the toxic chemicals discussion on their February agenda with an opportunity to vote. That discussion took place on Tuesday and resulted in a unanimous vote to eliminate the use of synthetic pesticides.
What started as a group of concerned mothers, Non Toxic Irvine has grown into an advocacy group that is determined to transition all of Irvine to organic practices. The group's concerns stem from numerous studies about the effects of glyphosate on children and those associated with cancer. As a result of the IARC listing, California Environmental Protection Agency's Office of Environmental Health Hazard Assessment (OEHHA) announced that it intended to list glyphosate and three other chemicals as cancer-causing chemicals under California's Safe Drinking Water and Toxic Enforcement Act of 1986 (Proposition 65). Under California law, Proposition 65 requires that certain substances identified by the International Agency for Research on Cancer (IARC) be listed as known cancer-causing chemicals. The major manufacturer of the toxic herbicide, Monsanto, has since sued the state, fearing consumer blowback should it be required to label its flagship product Roundup as carcinogenic.
Concern over unnecessary cosmetic pesticide use has been echoed across the nation by grassroots coalitions of mothers, health activists, and environmental advocates. In Montgomery County, Maryland, legislation introduced by Councilmember George Leventhal, successfully advanced by the parent group Safe Grow Montgomery, allows only lawn care products to be used on private and public property that are compatible with organic practices. Maryland is one of only seven states that has not preempt local jurisdictions from restricting pesticides more stringently than the state.  The Safe Grow Montgomery group worked with Beyond Pesticides to educate the public about the dangers of pesticides, the involuntary poisoning of children and pets, water pollution, and the widespread decline of pollinators. With state preemption law in California, Irvine is not able to expand this policy to restrict the use of toxic pesticides on private property. However, Irvine joins dozens of communities across the country that have not let the issue of state preemption get in the way of passing policies that are still protective of human health and the environment, even if they are unable to restrict pesticide use on privately owned land. In 2012, Ohio's Cuyahoga County Council voted to limit the use of chemical insecticides, weed killers and other pesticides on county property. That same year, Richmond, California's City Council unanimously approved a pesticide reform ordinance targeting the use of toxic chemical pesticides within city boundaries. Just this month, the city council of St. Paul, MN adopted a resolution to make the city more pollinator friendly by banning bee-toxic neonicotinoids and other pesticides "proven to be harmful to pollinators" and require an updating of its Integrated Pest Management (IPM) program, prioritizing non-chemical methods.
Contact Beyond Pesticides at [email protected] for support of  campaigns to adopt local organic policies and transition to organic practices.
 All unattributed positions and opinions in this piece are those of Beyond Pesticides.
Source: The Orange County Register