17
Aug
(Beyond Pesticides, August 17, 2016) In response to dramatic scientific findings, a severe decline in bee populations, and growing public demand for bee-safe plants, a new report confirms the decision of major retailers to phase-out the sale of flowers and trees treated with the pesticides most closely associated with the decline –neonicotinoids. A new report released by Friends of the Earth, analyzes plants purchased at Home Depot, Lowe's, Ace Hardware, True Value and Walmart. Many of these major retailers have made public commitments to stop selling bee-toxic neonicotinoids and treated plants. Additionally, the states of Maryland and Connecticut have passed legislation that stops the retail sales of neonics.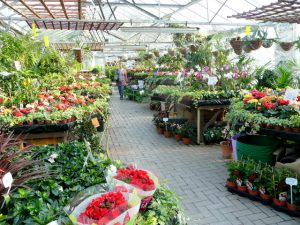 The report, Gardeners Beware 2016, released yesterday is a follow-up to previous testing that demonstrated the presence of bee-toxic neonicotinoid insecticides in more than half of bee-attractive flowers tested. The 2016 analysis found that 23 percent of flowers and trees tested contain neonicotinoid insecticides at levels that can harm or kill bees, compared to 51 percent in 2014, indicating that stores are selling far fewer plants treated with bee-killing neonics. This reduction is likely due to changes in store policies that commit retailers to eliminate neonicotinoid use on garden plants. Retailer commitments are having a ripple effect in production methods by suppliers and have resulted in reduced use of neonicotinoids, which are systemic and expressed through pollen, nectar, and guttation droplets. With widespread supplier use of neonics and other systemic pesticides, evaluated in the Beyond Pesticides' report Cultivating Plants that Poison, consumers are urged to purchase plants that are certified as organically grown. For information on finding organically grown plants, see Pollinator-Friendly Seeds and Nursery Directory.
Large retailers, including Home Depot and Lowe's, have made commitments to phase out use of neonicotinoids. The new data demonstrates that these two companies are making progress toward that goal. Ace Hardware, True Value and Walmart have not yet made similar commitments to eliminate neonics in their stores.
Also released, a YouGov Poll commissioned by Friends of the Earth and SumofUs which found that 67 percent of Americans feel more positively about Home Depot and 66 percent feel more positively about Lowe's because of their formal commitments to eliminate neonics.  Following this survey, half of respondents said they are more likely to shop at Home Depot (50 percent) and Lowe's (51 percent) because of the store's commitment. Further, more than a third (39 percent) said they would feel more negatively about a retailer that had not formally committed to eliminate systemic neonicotinoid insecticides.
Neonicotinoids affect the central nervous system of insects, resulting in paralysis and eventual death. These pesticides have consistently been implicated as a key contributor in pollinator declines, not only through immediate bee deaths, but also through sublethal exposure that causes changes in bee reproduction, navigation, and foraging. Pesticide exposure can impair both detoxification mechanisms and immune responses, rendering bees more susceptible to viruses, parasites, and other diseases, and leading to devastating bee losses. A recent government survey finds that beekeepers lost 44 percent of their colonies between April 2015 and April 2016.
Efforts to boost pollinator populations at the federal level have largely ignored the risks posed by pesticides and instead have focused on creating pollinator habitat. This is evident is the recent White House Pollinator Protection Action Plan, which focuses primarily on actions to plant pollinator habitats, particularly in agricultural areas. While pollinators need habitat for food and shelter, a recent study by Christina Mogren, PhD, and former USDA entomologist, Jonathan Lundgren, PhD, these created habitat areas still put bees at risk for pesticide contamination, as they fail to provide spatial or temporal relief. The study underscores that meaningful solutions to reversing pollinator decline does not lie solely on planting pollinator habitat, but on eliminating pesticide contamination of plants. Flowering trees and plants are frequently used in home gardens, landscaping city streets and business campuses, providing pollen and nectar for bees and seeds for birds. The results of the new report show that systemic neonicotinoids, though reduced, are still used in plant and tree production exposing pollinators to these toxic pesticides. Also, see Dr. Lundgren's talk Pollinators, Biodiversity, and Scientific Integrity: Heal the soil to solve the bee problem and biodiversity crisis.
In light of the shortcomings of federal action to protect these beneficial organisms, it is left up to us to ensure that we provide safe havens for pollinators by creating pesticide-free habitat and educating others to do the same. Take action by calling on EPA to suspend neonicotinoids now. Ensure the plants you purchase were produced without bee-toxic pesticides. You can also declare your garden, yard, park or other space as pesticide-free and pollinator friendly. It does not matter how large or small your pledge is, as long as you contribute to the creation of safe pollinator habitat. Sign the pledge today! Need ideas on creating the perfect pollinator habitat? The Bee Protective Habitat Guide can tell you which native plants are right for your region. For more information on what you can do, visit our BEE Protective page.
All unattributed positions and opinions in this piece are those of Beyond Pesticides.
Source: Friends of the Earth