24
May
(Beyond Pesticides May 24, 2016) Nearly two years after the first legal retail sales of marijuana in Washington State, the state Liquor and Cannabis Board (LCB) finally took action to protect the rights of consumers by strengthening its ability to issue product recalls when there is a risk to health and safety. Under the new rules, businesses will be required to isolate and prevent the distribution of products that violate state pesticide regulations, and, in certain cases, may mandate that some products be destroyed under the LCB's supervision. This action is the final codification of emergency rules that were passed by the state earlier this year to combat contaminated cannabis products.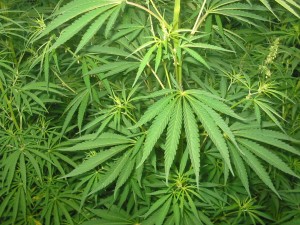 The move by Washington follows¬†widespread cannabis recalls¬†in the City of Denver,¬†and actions from Colorado'Äôs Governor¬†to declare pesticide-tainted cannabis 'Äúa threat to public safety.'ÄĚ However, it is not all good news as the state also set allowable levels for unapproved pesticides on pot. Washington State currently lists¬†over 200¬†pesticide products as permitted in cannabis production, despite their lack of compliance with federal and state testing requirements for the range of consumer, worker, and environmental exposures. Outside of that list, the state previously employed a 'Äúzero tolerance'ÄĚ policy for marijuana testing positive for any other pesticides. However, amid concerns of drift from neighboring food-crop farms, as well as alleged difficulties for labs to test for zero residue, the LCB set thresholds for unapproved pesticides that mirror levels adopted by Oregon. According to the new rules, anything testing below the threshold levels is considered safe, despite the lack of testing for increased exposure through inhalation, ingestion, and skin absorption of pesticide-treated marijuana.
Beyond Pesticides supports criteria that limits allowed pesticides to those that are exempt from registration under federal pesticide law and also permitted for use in organic production, as has been done in New Hampshire. As outlined in a letter sent from Beyond Pesticides to Washington State Department of Agriculture (WSDA) officials, adhering exclusively to pesticides allowed under 25(b) [Federal Insecticide, Fungicide and Rodenticide Act (FIFRA)] is the best way to avoid any legal ramifications for unregistered pesticide use, as well as protect workers, consumers and the environment safe from the unstudied side effects that may result from the use of toxic pesticides on marijuana crops. With this approach, Beyond Pesticides urges growers to develop an organic system plan that encourages pest prevention, and eliminating pest-conducive conditions. Implementing this approach, advocates say, will ensure the sustained growth of cannabis production that protects public health and the environment.
Also concerning when it comes to the new Washington rules is the continued failure to require pesticide testing for all marijuana products. Instead, the state relies on spot inspections and complaints to determine whether a crop has been treated with illegal pesticides. Jason Zitzer, lab chief at Trace Analytics in Spokane, WA, showed his concern over the levels of illegal pesticides found in marijuana stating, 'ÄúI know I have bias and it sounds self-serving given our testing capabilities in the market, but a very high percentage of samples we are testing are lighting up with residues way above the Oregon proposed action levels.'ÄĚ This is troubling, as available data on¬†pesticide exposure¬†from¬†residue in cannabis smoke¬†raises serious health concerns.¬†Those who use¬†cannabis for medicinal purposes may¬†have underlying health conditions that can be complicated or worsened by pesticide exposure. Implementing an emergency measure to allow state recalls is a step forward, but requires a strong enforcement mechanism and way of ensuring that even the most sensitive medicinal cannabis users are protected.
For more information and background on this important issue, see Beyond Pesticides' report Pesticide Use in Marijuana Production: Safety Issues and Sustainable Options.
All unattributed positions and opinions in this piece are those of Beyond Pesticides.
Source: Seattle Times