Agricultural Justice, Age of Organics and Alligators Protecting health, biodiversity, and ecosystems
The 33rd National Pesticide Forum
Orlando, Florida
April 17-18, 2015
Featured Keynote Speakers
Speakers in alphabetical order. List is preliminary only -please check back as we continue to update this list.

Randall Abate, JD is a Professor of Law at the Florida A&M University College of Law, and serves as Director for the Center for International Law and Justice, and Project Director for the Environment, Development and Justice Program.  He teaches courses in environmental law, international and comparative law, and constitutional law. Professor Abate joined the FAMU College of Law faculty in 2009 with fifteen years of full-time law teaching experience at Vermont Law School, Widener University School of Law–Harrisburg, Rutgers School of Law–Camden, Florida Coastal School of Law, and Florida State University College of Law. He has published widely on environmental law topics, with a recent emphasis on climate change law and policy Between his years in academia at Vermont and Widener, Professor Abate handled environmental law matters at two law firms in Manhattan.  He holds a B.A. from the University of Rochester and a J.D. and M.S.E.L. (Environmental Law and Policy) from Vermont Law School.

Rella Abernathy, PhD is the Integrated Pest Management Coordinator for the City of Boulder, Colorado. Boulder was one of the first cities to adopt an IPM policy and neighbor notification ordinance for pesticide applications. Boulder has nearly 100 urban parks and over 47,000 acres of open space land. The city has reduced pesticide use substantially since the adoption of its first IPM policy in 1993 with the goal of reduction and elimination of pesticide use whenever possible. Rella became the IPM Coordinator for the City of Boulder in 2009. Her background is in entomology and she worked at the EPA's pesticide program on sustainable agriculture and pesticide reduction policy.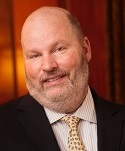 Sidney F. Ansbacher, JD, Esq. is an attorney with Upchurch, Bailey & Upchurch. He has acted as general counsel to the Florida School for the Deaf and the Blind from 2005 through 2008. He also helped write the environmental lending policy manuals for multiple statewide banks. Professional Associations & Memberships; The Florida Bar (1986) Environmental and Land Use Law Section (ELULS), Past Chair - Environmental and Land Use Law Section (ELULS), Judy Florence Outstanding Service Award, 1992, 2000; The Jacksonville Bar - Environmental and Land Use Law Section, Chair, 1993-1995; American Bar Association -Environment, Energy and Resources Section - Constitutional Law Committee, Chair, 2013; Former co-editor of Environment, Energy, and Resources Law Year in Review; Florida Coastal School of Law, Adjunct Professor in Water Law 2010; Jacksonville University, Marine Science Research Institute Graduate School, Adjunct Professor in Coastal and Ocean Law, 2013. Education: University of Florida (B.A., 1981); Hamline University (J.D., 1985); University of Arkansas (LL.M., 1989). Admitted to bar, Florida (1986); U.S. District Court, Middle District of Florida; U.S. Court of Appeals, District of Columbia Circuit; U.S. Supreme Court. Specializing In: Environmental; Government; Land Use; Administrative & Regulatory; Petroleum; Transportation; and Utilities Law.
Lisa Arkin spent thirteen years as an educator and associate professor at both Stanford University and University of Oregon, prior to her work with Beyond Toxics.  She has since accumulated deep experience in toxics use reduction advocacy, land use planning, environmental protection and strategic development for non-profit organizations. Lisa has served as Executive Director since 2005.
Marty Baum is a riverkeeper for The Indian Riverkeeper, which is a non profit organization funded solely by members, citizens, businesses, foundations and grants. It serves as an independent voice for the Indian River Lagoon to protect its waters.
Jordan Brown is an organic farmer and the owner of The Family Garden, in Gilchrist County, FL. The Family Garden is a certified organic vegetable and fruit farm. Their certified organic and fair produce is marketed both wholesale and locally to stores and a community supported agriculture program (CSA) at The University of Florida in Gainesville. Jordan's goal in farming is to be able to provide quality food, offering the freshest, most nutritious produce available, all while improving efficiency to make good food at a good price.

Lori Ann Burd, JD, Esq. is the Environmental Health Director at the Center for Biological Diversity and directs the Center's efforts to protect humans and all other species from the harmful effects of toxic substances. She earned her B.A. at Colorado College and her J.D. at Lewis and Clark Law School. Before joining the Center she worked as a staff attorney and campaign manager for the Portland-based nonprofit Bark to protect forests, rivers and wildlife, then as a contract attorney for National Wildlife Federation, focusing on mountaintop-removal coal mining and tar sands pipelines, and the Center for Food Safety, where she focused on pesticides and genetic engineering. She sits on the boards of NEDC and the Crag Law Center.

Richard A. Callahan, PhD has a undergraduate degree in Biology from the College of the Holy Cross. He also has a PhD in Entomology from the University of Massachusetts (Amherst). He studied the effects of Ronnel (an organo-phosphate insecticide) on estrogen metabolism in chickens. He was a Captain in the United States Air Force in 1968-72. He was chief of the Biology Division of the USAF Environmental Health Lab. He developed the method used to destroy Agent Orange. He also designed and performed water pollution assessment and mitigation projects WW as directed by HQ USAF. At the University of New Mexico from 1972-74 he developed and patented a method and a respirometer that accesses metabolic capacity as a measure of sub-acute toxicity. From 1992 to 2001 he was President and Trustee of this technology licensing and consulting nonprofit, Center for Technology Commercialization. He was entrusted by NASA to exclusively commercialize their technology in 8 states and advised fortune 500 companies. From 2009 he has been a collaborator with Chensheng (Alex) Lu and Ken Warchol concerning the sub- acute effects of neonicotinoids on honeybees.  He has had 16 peer reviews publications, 8 government and 2 US patents, is a part of NY Academy of Sciences, Director of White Oak Conservation Society and is also the Director of Worcester County Beekeepers Association.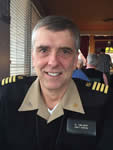 Geoffrey McCall Calvert, M.D., M.P.H., F.A.C.P. received an undergraduate degree from Ohio University in Athens, OH (BS in Zoology), a medical degree from Wright State University in Dayton, OH, and an MPH from the University of Illinois-Chicago.  He is board-certified in both internal medicine and occupational medicine, and received his specialty training at Cook County Hospital in Chicago, IL. For the past 28 years, Dr. Calvert has worked for the Centers for Disease Control and Prevention (CDC), where he has been assigned to the National Institute for Occupational Safety and Health (NIOSH) in Cincinnati, OH.  He is also a volunteer associate professor at the University of Cincinnati School of Medicine.  He has authored over 130 peer-reviewed scientific articles, and 18 CDC technical reports.  He is an Associate Editor at four journals, including Occupational and Environmental Medicine. His current activities and interests include acute occupational pesticide poisoning, occupational cancer surveillance, occupational hearing loss, lead poisoning, and occupational disease surveillance using large national surveys.

Nelson Carrasquillo- Since 1992, Nelson Carrasquillo has been the executive director of El Comité de Apoyo a los Trabajadores (CATA-The Farmworkers'Support Committee), working with migrant farmworkers located in New Jersey, Pennsylvania, the Delmarva Peninsula, and Puerto Rico as they struggle for better living and working conditions, adequate housing, environmental justice, dignity, and respect. In 2009, he was named an Executive Board Member of the Latino Leadership Alliance of New Jersey and became chair of the Immigration Committee. In 2010, Mr. Carrasquillo was named a Heninburg Civic Fellow through Rutgers-Newark in order to address the most important legal issues faced by immigrants in New Jersey. He also serves on the Board of Directors at Beyond Pesticides.
Leah Cohen is the Program Coordinator for the Agricultural Justice Project. She has a Master of Science in Human Geography from the University of Florida and graduated from Linfield College with a bachelor's degree in Anthropology and a minor in Spanish. She first became aware of working conditions within U.S. agriculture during an internship with Northwest Medical Teams International in 1995. As an intern she drove a mobile dental clinic serving migrant camps in northwest agricultural fields. After traveling abroad as a volunteer coffee picker for a Nicaraguan cooperative, she became grounded again in the farm worker conditions in the Southeast U.S. as a moderator of the 1998 University of Florida Sowing Seeds for Change Symposium session on "Where Farmworkers Live." From 2000-2001 Leah conducted research as a fellow of the World Agroforestry Center on the impact of illness on farming and fishing household livelihoods in rural western Kenya. From 2004 through 2009 she consulted on monitoring and evaluation assignments for USAID Title II food security programs in Africa by Africare, the American Red Cross, Catholic Relief Services, and the Millennium Challenge Corporation, as well as serving as managing editor of the Africare Food Security Review. Her experience with the Agricultural Justice Project began in 2004 with development of the verification system for certification as a consultant for Quality Certification Services and continued with development of the certifier training module and workshop that trained the Midwest Organic Services Association, Inc. From 2009 to 2013 she served as the lead on the Southern Sustainable Agriculture Research and Education (SSARE) grant entitled "Improving the Lives of Southern Organic Farmers and Farmworkers."

Caroline Cox is research director at the Center for Environmental Health in Oakland, CA. Previously she served as staff scientist at the Northwest Coalition for Alternatives to Pesticides. Prior to working at NCAP, she had nearly ten years experience as a senior research assistant at Oregon State University where she conducted research on the biological control of agricultural weeds. Caroline serves as a public interest representative to the U.S. EPA's Pesticide Program Dialogue Committee. She also serves on the Board of Directors of Beyond Pesticides. She writes and speaks regularly as a national expert on the toxicity of and alternatives to pesticides.

Paula Dinerstein is senior counsel for Public Employees for Environmental Responsibility(PEER) and an attorney with over 18 years of experience. Prior to joining PEER, she clerked for a federal district court judge in Washington DC and then practiced with small public-interest oriented law firms. Her work included representation of States and advocacy groups in energy and environmental matters, including recovery for overcharges by oil companies for use in state energy conservation programs, challenges to EPA pesticide registrations, challenges to hydroelectric licenses, and litigation concerning regulations which weakened the federal organic food standards. She serves on the Board of Directors of Beyond Pesticides

Jeannie Economos is the Pesticide Safety and Environmental Health Project Coordinator for the Farmworker Association of Florida. Jeannie has worked for more than 20 years on issues of the environment, environmental justice, indigenous and immigrants' rights, labor, peace and social justice. From 1996-2001, she was the Lake Apopka Project Coordinator for the Farmworker Association of Florida (FWAF), addressing the issues of job loss, displacement, and health problems of the farmworkers who had worked on Lake Apopka farms before they were closed in 1998. From 2007 to the present, Jeannie has been the FWAF health and safety coordinator. She assists with the annual training of more than 500 Florida farmworkers on their occupational health and safety and is engaged in local, state, national, and international coalitions and collaborations related to farmworker rights and safety, pesticide reduction, sustainable agriculture and food sovereignty. Jeannie is currently co-coordinator of the Lake Apopka Farmworkers Memorial Quilt Project to raise awareness about the impacts of pesticides on the former Lake Apopka farmworkers.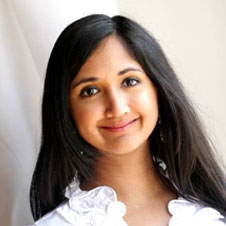 Sonia Faruqi, An unconventional author with an original approach, Sonia Faruqi stands primed to become one of the most important voices in food today. Her first book, Project Animal Farm, promises to entertain and enlighten readers, and to improve the lives of people and animals around the world. Her work focuses on improving farm animal lives, helping consumers live more conscientiously, helping farmers farm better, and making land more sustainable. Her goal is to make the world a better place for all its inhabitants.

Jay Feldman, executive director of Beyond Pesticides, is a co-founder of the organization and has served as its director since 1981. Jay dedicated himself to finding solutions to pesticide problems after working with farmworkers and small farmers through an EPA grant in 1978 to the organization Rural America (1977-1981). Since that time, Jay has helped to build Beyond Pesticides' capacity to assist local groups and impact national pesticide policy. He has tracked specific chemical effects, regulatory actions, and pesticide law. In September 2009, U.S. Department of Agriculture Secretary Tom Vilsack appointed Jay to the National Organic Standards Board (NOSB) where he is Chair of the Crops Committee

Joan Flocks, JD, Esq. is the Director of the Social Policy Division for the Center for Governmental Responsibility at the University of Florida Levin College of Law, where she teaches courses in environmental justice and poverty law. She has worked as a project manager, consultant, and investigator on several environmental justice and community-based participatory research projects focusing on topics including farmworker occupational and environmental health, farmworker housing, community health assessment, TANF recipient health perspectives, worker eye safety, worker reproductive health, and community vulnerability and resiliency. She has published almost 20 articles over the last 10 years, including, The Environmental and Social Injustice of Farmworker Pesticide Exposure (2012) published in the Georgetown Journal on Poverty Law & Policy.
Deborah Green, PhD is the President of the Orange Audubon Society, working to increase effectiveness of the society as "the voice for conservation in Central Florida." She received her PhD in Entomology from the University of California, Berkeley. She has previously chaired the Florida Section American Water Works Association Water Use Efficiency Division and been co-chair of the American Water Works Association Water Conservation Division Communications, Education, and Legislative Committee. She specializes in energy efficiency and water conservation/ water use efficiency program development, grant writing, media production, and online education.

Louis Guillette, Ph.D. is a pioneer research scientist on endocrine disruption and reproductive health effects, who has studied the decline of Lake Apopka's alligator population, where farmworkers were also exposed to agricultural pesticides. He is currently the Director of the Marine Biomedicine & Environmental Sciences Center and a Professor, Obstetrics & Gynecology at the Medical University of South Carolina (MUSC). He is also Professor of the Howard Hughes Medical Institute, and the SmartState Endowed Chair in Marine Genomics, at the SC Center of Economic Excellence. His current work examines the effect of environmental pollutants on the genetic-endocrine signaling associated with the development and functioning of the genitalia and gonads of various vertebrate species.
Elizabeth "Buzzy" Guillette, PhD is interested in the field of contamination, especially regarding human reproduction and children's growth, developmental abilities, and the processes involved with puberty. Examples of her research include extensive studies involving pesticide exposure in Mexico, heavy metal exposure in Asia and the effects of the Bhopal accident on the second generation of parents exposed to methyl isocyonate. The findings are presented internationally for policy development and directing future research. She has worked with the United Nations and other international organizations, using a multidisciplinary approach for education and advocacy in decreasing contaminant exposures.



Tyrone Hayes, Ph.D. is a Professor of Integrated Biology at the University of California, Berkeley, whose research finds that the herbicide atrazine feminizes male frogs, is one of the leading scientists critical of the pesticide industry and regulatory process. Dr. Hayes has an undergraduate degree in organismic and evolutionary biology from Harvard University and a Ph.D. in integrative biology from the University of California, Berkeley. Dr. Hayes has published more than 40 papers, over 150 abstracts and has given more than 300 talks on the growth and development in amphibians. Dr. Hayes' work has shown that current regulatory reviews allow widespread use of pesticides that cause serious adverse effects well below legal standards.  Through his research, he states, "I have come to realize that the most important environmental factors affecting amphibian development are synthetic chemicals (such as pesticides) that interact with hormones in a variety of ways to alter developmental responses."
Nichelle Harriott is the Science and Regulatory Director at Beyond Pesticides. She has earned her Bachelor of Science (BS) in chemistry and environmental science at Morgan State University and her Masters of Science (MS) in Environmental Science and Public Policy at George Mason University. She joined Beyond Pesticides in the summer of 2007, having previously worked on several conservation and public health issues. At Beyond Pesticides, Ms. Harriott reviews pesticide substances and their impacts on human and environmental health, as part of a broader effort to provide decision-makers and the general public with information in support of sustainable management of indoor and outdoor environments. She also leads and coordinates the pollinator protection campaign at Beyond Pesticides which has developed several educational materials, policy recommendations, and local legislation and grassroots action.She is responsible for submitting regulatory comments to EPA regarding pesticide registrations and uses, and is the author of several articles and brochures exploring the connection between chemical contaminants and human health. Ms. Harriott works actively on campaigns seeking to protect consumer health via public education, grassroots outreach, and regulatory advocacy in collaboration with other environmental and health organizations. She has also spent time speaking to local schools and communities about public health and environmental related issues.

Megan Herzog, JD, Esq. as an Emmett/Frankel Fellow in Environmental Law and Policy, Megan researches law and policy responses to climate change and other environmental issues for the Emmett Institute on Climate Change and the Environment. She also teaches Ocean and Coastal Law and Policy and Climate Law and Policy, and works closely with UCLA Law's Frank G. Wells Environmental Clinic. Her ongoing projects include supporting local governments in sea-level rise adaptation, advancing national climate policy, mitigating marine pollution, promoting environmental sustainability in Los Angeles, and examining the role of regulators in clean energy innovation. Herzog received her J.D. from Stanford Law School and concurrently earned an M.S. in Environment and Resources from Stanford's Emmett Interdisciplinary Program in Environment and Resources.

Andrew P. Irvin, JD, Esq. concentrates his practice in civil litigation and works closely with Robert F. Green to provide clients with aggressive and sound legal representation. A Winter Park, Fla. native, Irvin is a member of the Florida Bar and the Orange County Bar Association. Irvin also specializes in nonprofit and agricultural law. He has assisted more than 300 nonprofit organizations in obtaining their 501(c)(3) tax exemption status from the IRS, and works with the Farm-to-Consumer Legal Defense Fund as well as the Farmworker Association of Florida. Andrew P. Irvin earned a bachelor's degree in finance from the University of Central Florida in 2008 and his law degree from Florida A&M University College of Law in 2012. In law school, Andrew was a senior editor of the Law Review Journal and the president of the Environmental Law Society. Irvin is a member of the Florida Bar and Orange County Bar Association.

Kristen King Jaiven, JD, Esq. is the Director of Communications and Development for Farm Share, Inc., a non-profit focused on food recovery and distribution to Florida families in need. Previously, she worked as in-house counsel for American Tower Corporation focusing on commercial real estate. During law school, Ms. King Jaiven clerked for the South Florida Water Management District focusing on environmental enforcement matters. She is the author of A Proposed Reconciliation of Stakeholder Interests in the GE Soybean Industry and Role of Earth Jurisprudence Principles (forthcoming in the Florida A&M University Law Review), co-author of The Value of South Florida Real Estate when A1A is Under Water: Sea Level Rise and Private Property Rights (forthcoming in the Real Property, Probate & Trust Law Section of the Florida Bar's Spring ActionLine Issue), and co-author of a chapter on factory farming in What Can Animal law Learn from Environmental law? (Randall S. Abate, ed., ELI Press, forthcoming Sept. 2015). Ms. King Jaiven holds a J.D. from St. Thomas University School of Law and is a candidate for an LL.M. in Environmental Law from Vermont Law School with a Certificate in Food and Agriculture Law.
Ariel Lugo, PhD is a scientist, ecologist and Director of theInternational Institute of Tropical Forestry(IITF) within theUSDAUnited States Forest Service, based in Puerto Rico. He is a founding member of the Society for Ecological Restoration and Member-at-Large of the Board of theEcological Society of America. A native ofMayagüez, Puerto Rico, Lugo earned Bachelor's and Master's degrees in biology, both from theUniversity of Puerto Rico. He later earned a Ph.D. in ecology from theUniversity of North Carolinaat Chapel Hill.In 1974, Lugo joined thePuerto Rico Department of Natural Resources as Assistant Secretary for Planning and Resource Analysis after completing post-doctoral research studies onwet forestsin El Verde, Puerto Rico andmangrovesin Florida. He has worked on a wide range of tropical and sub-tropical ecosystems:hardwood forests, mangroves, floodplain wetlands, sand pine forests,prairie lakesand palm wetlands. His current research focuses on the role oftropical forestsin global processes, and on comparisons between tropical tree plantations and natural forests.Before joining the Department of Natural Resources, Lugo served in a variety of leadership positions. He was the Acting Deputy Chief of International Forestry. He had also served as the Acting Director of IITF and as Assistant Secretary for Science and Technology in the Puerto Rico Department of Natural Resources. Amongst the first positions of leadership in which he served, was that of Assistant Secretary for Planning and Resource Analysis (1973-1974). Lugo has over 300 publications in scientific journals and books, has served on federal interagency committees, and is frequently required to appear as an expert witness in federal court cases involving environmental issues.He currently serves on the editorial boards ofConservation Ecology; Mitigation and Adaptation Strategies for Global Change;Forest Ecology and Management;Restoration Ecology;Journal of Sustainable Forestry;Acta Cientifica(as Editor); andJournal of the Litoral.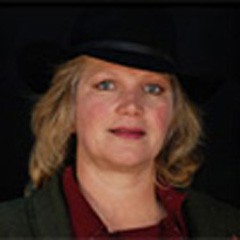 Lani Malmberg grew up in a cattle ranching family. While in graduate school studying weed science, Lani got the idea to offer a goat grazing service for those who didnot want to spray chemicals for weed management. She has grown her business,Ewe4ic Ecological Services, to 1,200 cashmere goats, working for governments and private landowners for noxious weed control, fire reduction, re-seeding, watershed management, and land restoration. The company also offers noxious weed mapping and inventory.She also serves on the Board of Directors of Beyond Pesticides. Ms. Malmberg owns no land, and considers herself a 'gypsy' goat herder, working in 10 western states.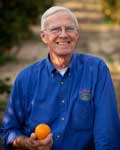 Benny McLean II is the production manager at Uncle Matt's Organic, and has been working in the Florida citrus industry since the 1950s when he was put on his dad's hand crew at the young age of ten. After high school, Benny earned a degree in Agriculture Economics with a minor in Fruit Crops from the University of Florida. Currently, he isresponsible for implementing Uncle Matt's organic farm plan which includes all aspects of grove care and growing citrus. In his spare time, Benny loves spending time with his 11 grandchildren, and working in his organic backyard grove. Over his long career in the Florida citrus industry, Benny hasgained valuable experience as an agricultural statistician for the Florida Department of Agriculture, as a production manager for Libby, McNeil and Libby,as well as an entrepreneur in a grove care and consulting with business partner Dave Gurney.

Marty Mesh, is an expert in sustainable agriculture. He has dedicated more than 40 years to a more environmentally responsible and socially just form of agriculture. Marty became committed to organic and sustainable agriculture while a farmworker in 1972 and, in 1976, helped establish Bellevue Gardens Organic Farm in Archer.In 1987, Mesh helped form Florida Certified Organic Growers and Consumers (FOG), a nonprofit organization, and, in 1995, became FOG's Executive Director. Under his leadership, FOG developed Quality Certification Services (QCS), a USDA, ISO Guide 65 and ANSI accredited organic certification program. As the largest certifier on the United States eastern seaboard, QCS certifies clients throughout the country and world, meeting the needs of operations regardless of type, location or size on the ever-expanding worldwide market. FOG is also a co-founder of the Agricultural Justice Project (AJP), a movement seeking to transform the dominant food system that has failed its farmers and workers into one where human rights and dignity are valued and rewarded, right alongside protection of our natural resources. To this end, AJP created a domestic fair trade food label backed and governed by food system stakeholders called Food Justice Certification (FJC). The unique, third-party FJC label FJC means the highest standards of equity and fairness have been met, respecting all those who labor together to bring food to the table. Mesh has been listed by Natural Food Merchandiser as one of the "Top 25 People Who Have Most Influenced the Organic Industry" and was the recipient of the Organic Trade Association's Growing the Organic Industry award. Mesh was also featured in and co-produced the film What's Organic About Organic?
Boyce Thorne Miller, PhD is a retired marine policy expert. Most recently, she was the science and policy coordinator at the Northwest Atlantic Marine Alliance (NAMA). Prior to joining NAMA she was a consultant for several national and international NGOs on coastal environmental issues and biodiversity. Prior to that she held positions as Senior Scientist with SeaWeb and Friends of the Earth, and Staff Scientist with the Oceanic Society. Her work has included public oversight of scientific review processes in agencies including the Environmental Protection Agency, National Oceanic and Atmospheric Administration, US Fish and Wildlife Service, the Army Corps of Engineers, the State Department, and the Department of Defense. She has a M.S. in Oceanography from the University of Rhode Island.

Tirso Moreno is the co-founder and general coordinator of the Farmworker Association of Florida (FWAF), and is widely recognized as a strong, proud farmworker leader who has "never left his farmworker roots." Mr. Moreno was born in Mexico and came to this country in 1971 with his family, migrating from Florida to Michigan harvesting apples and citrus until 1982. After working as an organizer for the United Farm Workers in 1983, he and several other farmworkers in Central Florida initiated the Farmworker Association. Under Tirso's leadership, FWAF has a 31-year history of contributing to the health and well-being of farmworker communities in 15 counties across Central and South Florida.

Charles E. ("Chip") Osborne Jr. is a nationally renowned organic turf grass expert and a professional horticulturist with 35 years' experience in greenhouse production as the former owner and operator of Osborne Florist & Greenhouse in Marblehead, MA. Founder and President ofOsborne Organics(Marblehead, MA), has over 15 years' experience in creating safe, sustainable and healthy athletic fields and landscapes. As a wholesale and retail nurseryman he has firsthand experience with the pesticides routinely used in the landscape industry. Personal experience led him to believe there must be a safer way to grow plants. His personal investigation, study of conventional and organic soil science practices, and hands-on experimentation led him to become one of the country's leading experts on growing organic turf. Chip is a Beyond Pesticides board member.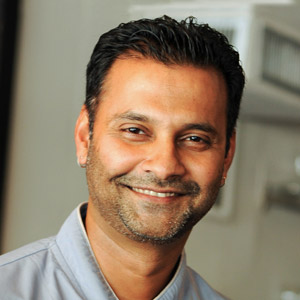 Hari Pulapaka, PhD, is the Executive Chef and Co-Owner of the restaurant, Cress, located in DeLand, Florida. He was also chosen as one of 15 chefs from around the nation for the James Beard Foundation's first official Chefs Boot Camp for Policy & Change in 2013, and joined more than 700 chefs last December to urge Congress to support legislation mandating GMO labeling. Born and raised in the bustling metropolis of Mumbai (formerly, Bombay), he came to the United States in 1987 to pursue graduate studies in Mathematics. Today, Hari is a classically trained James Beard nominated Chef as well as an active tenured Associate Professor of Mathematics at Stetson University.
Margaret Reeves, PhD is a senior scientist at Pesticide Action Network (PAN). Before joining PAN in 1996, Margaret spent most of nine years in Central America, teaching and conducting research in tropical agricultural ecology. She worked with university colleagues and NGOs to improve productivity of low-input ecologically sound agricultural methods. Margaret has published her work in Spanish and English in professional and educational journals as well as popular venues. Since the early 1980s, she has worked in support of farmworker rights and has been a member of New World Agriculture and Ecology Group. At PAN, Margaret focuses on environmental health and justice, particularly farmworker health and safety.

Routt Reigart, MD is Professor of Pediatrics at Medical University of South Carolina and has conducted university affiliated clinical trials since 1971. Routt is one of the nation's top pediatric expert on pesticides. His research interests include children's environmental health issues, general pediatrics, and toxicology. Routt has been Chair of the EPA's Children's Health Protection Advisory Committee, a member of EPA/USDA/Tolerance Reassessment Advisory Committee and the FIFRA Science Advisory Panel, and CDC Chair for the Childhood Lead Poisoning Advisory Committee. He is also co-editor of EPA's Recognition and Management of Pesticide Poisonings. Routt is Beyond Pesticides board president.

Bill Rhodes was born in Jacksonville, Florida, in 1947. He grew up in Lake County, Florida, and graduated from Eustis High School in 1965. He went on to play football at Florida State University where he played tackle, played in the Senior Bowl in 1969 and was inducted into the FSU Sports Hall of Fame in 1992. He was a forth round draft pick for the St. Louis Cardinals and after a couple of years in the Canadian Football League, he returned to Lake County to live. He has been married to his wife, Anna, for 43 years and they have two sons, Billy and Bobby. Both his sons also played football at FSU in the 1990's. Bill has five grandchildren who bring him constant joy. His family had always been in the dairy business, but in 1973 Bill decided to try beekeeping, since he knew he enjoyed working outdoors. He instantly loved working with honey bees and realized it was what he wanted to do for the rest of his life. He became one of the largest beekeepers in Florida running up to 10,000 hives which he also shipped to Wisconsin, South Dakota, North Dakota, and California. However, since the introduction of neonics, pesticides, into the environment in 2005, Bill has lost as many as 7,200 hives in a single year. Beekeeping has not been much fun for the last decade and staying in business has been a struggle.
Sean Sellers is a senior investigator/monitor for the Fair Food Standards Council (FFSC) in Sarasota, FL. The mission of the FFSC is to monitor the development of a sustainable Florida tomato industry that advances both the human rights of farmworkers, the long-term interests of growers, and the ethical supply chain concerns of retail food companies through implementation of the Fair Food Program. The work of the FFSC today is producing a replicable, scalable model for expansion of the Fair Food Program beyond the Florida tomato industry in the years ahead.
Terry Shistar, PhD has long studied and taught seminars in risk assessment and environmental ethics, and challenges students to find new paradigms for environmental policies.  She holds a PhD in Systematics and Ecology from the University of Kansas. Terry has been a member of the Beyond Pesticides board of directors since 1984; board president from 1988 to 1993; and serves as board secretary. She is a regular contributor to Beyond Pesticides' reports, such asEnding Toxic Dependency(2007), and comments on regulatory issues, such as emergency exemptions, special local needs registrations, special review issues, and agency risk assessments.



Philip K. Stoddard, PhD is Mayor of the City of South Miami, as well as a professor of biology at the Florida International University. He was elected Mayor in 2010, and re-elected in 2012 and 2014, and is a strong proponent of community, livable cities, quiet neighborhoods, responsive government, and environmental protection, leading efforts to protect beneficial species. As mayor, he spearheaded an initiative to address mosquito-borne diseases while limiting environmental damage from over-application of broad-spectrum insecticides, designating the city of South Miami as a wildlife sanctuary in order to prevent mosquito spray by the county.
Robina Suwol is a founding member and executive director of California Safe Schools, a volunteer organization founded by parents, environmentalists, medical experts and community members following an incident at Sherman Oaks Elementary School in Los Angeles. Today, California Safe Schools is a coalition of over 30 organizations and is in the forefront of educating students, teachers, and community members through a speakers bureau, conferences, and town hall meetings, PTA and other community events. CSS supported the work of California's legislature in the passage of AB 405, which prohibits use of experimental and conditionally registered pesticides in California schools. Robina has served on the Beyond Pesticides Board since 2003.
Ling Tan is a co-founder of Safe Grow Montgomery, an all-volunteer coalition that advocates for safer communities through healthy, pesticide-free lawns.  Safe Grow Montgomery's efforts have made Montgomery County, Maryland, the first county in the country to introduce legislation that would remove the use of harmful lawn pesticides on public and private properties. The coalition also helps support a similar bill in Maryland state to promote child safe playing fields. She holds a Bachelor's degree in Biology from University of Maryland Baltimore County.
Jennifer Taylor, PhD is an Associate Professor and Coordinator of Small Farm Programs at Florida Agricultural & Mechanical University. She received her B.S. Degree in Agronomy and Soil Science from Florida A&M University and received her M.S. Degree in Agronomy Crop Production and Physiology from Iowa State University.  Taylor received her PhD in Teaching and Learning, Vocational and Technical Education from Virginia Polytechnic Institute and State University. At Florida A&M University, Taylor developed and is implementing the FAMU StateWide Small Farm Program, an active participatory capacity building program designed to assist and equip underserved farming populations and their communities toward a thriving sustainable development. FAMU StateWide Small Farm Program provides relevant education, hands-on training, and technical assistance in the areas of sustainable alternative agricultural production and management systems, organic farming systems/agroecological farming strategies, transitioning to organic systems, sustainable food systems and food sovereignty, and sustainable living, etc.  to enhance well-being and quality of life of underserved farm populations and their communities. FAMU Statewide Small Farm Programs was one of the organizations that received distinction and accreditation to participate in the global 2012 United Nations Conference on Sustainable Development. She serves as member of the Advisory Council for FAMU Center for Biological Control.  She serves as a member of the National Organic Standards Board for the United States Department of Agriculture (USDA) National Organic Program.  She also serves as a member of the USDA Advisory Committee on Beginning Farmers and Ranchers. 


Evaggelos Vallianatos, PhD is the author of six books, including Poison Spring (Bloomsbury Press, paperback, March 2015),Harvest of Devastation and This Land is Their Land, as well as over 245 articles, including pieces in Alternet.org and Truth-Out.org. He is also a blogger for the Huffington Post. He worked in risk evaluation at the EPA for twenty-five years, and now lives in Claremont, California.
Matt Wallach joined Beyond Pesticides in 2011 as the Project Director for the Integrated Pest Management (IPM) in Health Care Facilities Project, a partnership of the Maryland Pesticide Network and Beyond Pesticides. Matt has a long standing commitment to public education and activism and has a background in environmental health and safety issues. Before joining Beyond Pesticides, Matt previously worked as Program Coordinator for Citizens Campaign for the Environment in New York State where he worked on local, state, and regional campaigns to reduce pesticide use, conserve open space, and ensure a clean water supply. Additionally, Matt served on several coalitions dedicated to the protection of water resources. Matt earned an M.A. in Urban Planning from Hunter College in New York City and a B.A. in Geography from George Washington University in Washington D.C.
Larissa Walker is the Pollinator Campaign Director and a policy analyst for Center for Food Safety. In her role,she integrates national grassroots campaigns with hard-hitting scientific and legal expertise, working with lawmakers on Capitol Hill and regulators at key government agencies to affect positive policy change. Larissa spearheads CFS's pollinators & pesticides campaign, which focuses on protecting bees, butterflies and other beneficial insects from the harms of pesticides and industrial agriculture. Larissa centered her academic career around environmental policy and theory, with a specific focus on sustainable agriculture and U.S. food policy.  She received her Master's degree in Environmental Policy Design from Lehigh University and holds Bachelor's degrees in Political Science and Philosophy.
Sylvia Wu, JD, Esq. is a Staff Attorney at the Center for Food Safety, where she works on law and policy related to genetically engineered crops, factory farming, aquaculture, pesticides, and other food safety issues.  Sylvia joined CFS as a full-time Legal Fellow in 2011, having previously worked at CFS as a law clerk.   Sylvia holds a J.D. from UC Berkeley School of Law (Boalt Hall), where she authored a paper on the legal implications of the use of genetically engineered wine yeast in the U.S. wine industry.  Sylvia is on the leadership team of Slow Food USA's East Bay Chapter, as well as the Board of Directors for Planting Justice, an Oakland-based non-profit organization, and is involved in various projects promoting local economy and urban agriculture in the East Bay.
---
Videos from the 32nd National Pesticide Forum last year in Portland, OR are available to watch on our YouTube Channel.
THANK YOU! The generosity of our sponsors helps make conferences a great event year after year. The sponsors listed below contributed to the 32nd National Pesticide Forum scholarship fund, making it possible for people from around the country to participate in one of the most important grassroots pesticide meetings of the year. Learn more about becoming a sponsor. Click on the logos for more information.