Healthy Hives, Healthy Lives, Healthy Land

Ecological and Organic Strategies for Regeneration

The 35th National Pesticide Forum
Humphrey School of Public Affiars
Minneapolis, Minnesota
April 28-29, 2017
Schedule of Events
Check back as we continue to add details. Schedule is preliminary only and subject to change.
Check back for our full program. 
Friday, April 28

12:00-4:30pm - (Must RSVP to

[email protected]

)
4:30pm - Registration begins
4:30-5:30pm - Pesticides 101: Caroline Cox

5:30-6:15pm - Light snacks
6:15-7:00pm - Welcome address from Ronnie Cummins and Jay Feldman
7:00-8:15pm - Keynote
8:30-10:00pm - Book signing and reception
Saturday, April 29
8:00-8:45am - Continental Breakfast and Registration
8:45-9:00am - Welcome
9:00-9:30am - Keynote
9:30-10:00am - Keynote
10:15-11:00am - Panel Discussion
11:15am-12:45pm - Workshop Block 1 
12:45-1:45pm - Lunch 
1:45-2:45pm - Keynote
2:45-3:45pm - Panel Discussion
4:00-5:30pm - Workshop Block 2
5:45-7:00pm - Dinner
7:15-8:45pm - Keynote
8:45-10:30pm - Music and Reception
---
List of Speakers
Speakers in alphabetical order. List is preliminary only -please check back as we continue to update this list.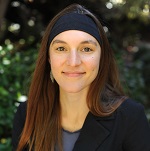 Liz Carlisle is a lecturer in the School of Earth, Energy, and Environmental Sciences at Stanford University, where she teaches courses on food and agriculture, sustainability transition, and environmental communication.  She holds a Ph.D. in Geography from UC Berkeley and she formerly served as Legislative Correspondent for Agriculture and Natural Resources in the Office of U.S. Senator Jon Tester.  Recognized for her academic writing with the Elsevier Atlas Award, which honors research with social impact, Liz has also published numerous pieces for general audience readers, in the New York Times, Los Angeles Times, Business Insider, and Stanford Social Innovation Review.  Recently, she is the author of the book Lentil Underground, which chronicles the sustainable agriculture movement in her home state of Montana.

Caroline Cox is research director at the Center for Environmental Health in Oakland, CA. Previously she served as staff scientist at the Northwest Coalition for Alternatives to Pesticides. Prior to working at NCAP, she had nearly ten years experience as a senior research assistant at Oregon State University where she conducted research on the biological control of agricultural weeds. Caroline serves as a public interest representative to the U.S. EPA's Pesticide Program Dialogue Committee. She also serves on the Board of Directors of Beyond Pesticides. She writes and speaks regularly as a national expert on the toxicity of and alternatives to pesticides.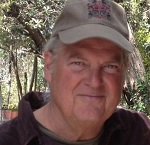 Ronnie Cummins is co-founder and International Director of the Organic Consumers Association (OCA) and its Mexico affiliate Via Organica www.viaorganica.org. Mr. Cummins has been active as a writer and activist since the 1960s, with extensive experience in public education, grassroots mobilization, and marketplace pressure campaigns. Over the past two decades he has served as director of US and international campaigns dealing with sustainable agriculture issues including food safety, genetic engineering, factory farming, and global warming. From 1992-98 Cummins served as a campaign director for the Foundation on Economic Trends in Washington, D.C. In 1998, Cummins co-founded the Organic Consumers Association, the largest network of organic consumers in the USA. In 2009 Cummins founded Via Organica, a network of organic consumers and farmers based in Mexico City and San Miguel de Allende, Guanajuato. In 2015 Cummins co-founded with 60 other global scientists, farmers, and activists, Regeneration International, a network dedicated to mitigating and reversing climate change through regenerative food, farming and land use. Cummins is a frequent lecturer, both in the US and abroad as well as a regular contributor to online publications such as Organic Bytes, Common Dreams, Truthout, Alternet, and Eco-Watch. Cummins has published hundreds of articles in the alternative and mainstream press. He is also the author of a series of children's books called Children of the World, as well as the book Genetically Engineered Food: A Self-Defense Guide for Consumers. Cummins lives with his wife and 19-year-old son in Minnesota and in San Miguel de Allende, Mexico.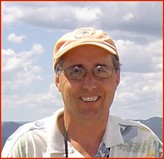 Mark Davis is DeWitt Wallace Professor of Biology at Macalester College.  He is widely known for his research, writings, and presentations on the ecology of introduced species and the field of invasion biology. In 2000, using insights gained from succession ecology, Davis, along with collaborators Philip Grime and Ken Thompson, developed a new theory to explain community invasibility. Presented in the Journal of Ecology (Davis et al. 2000), the Fluctuating Resource Availability Theory of Invasibility predicts that a plant community will become more susceptible to invasion whenever there is an increase in the amount of unused resources.  This paper has been cited more than 2400 times.  In 2009, Oxford University Press published his Invasion Biology, in which Davis criticized the field of invasion biology for not recognizing the normative dimensions to the field.  In 2011, Nature published an essay Davis and 18 coauthors wrote, titled Don't Judge Species on Their Origins.  This essay elicited vigorous discussion within the field of ecology, discussion which continues today, as illustrated by the more than 500 citations it has received since its publication.

Jay Feldman is a cofounder of the organization and has served as its director since 1981. Jay dedicated himselfto finding solutions to pesticide problems after working with farmworkers and small farmers through an EPA grant in 1978 to the national advocacy organization Rural America (1977-1981). Since that time, Jay has helped to build Beyond Pesticides' capacity to assist local groups and impact national pesticide policy. He has tracked specific chemical effects, regulatory actions, and pesticide law. He is very familiar with local groups working on pesticides and has helped develop successful strategies for reform in local communities. His work with media has helped to bring broader public understanding of the hazards of pesticides. Jay has a Masters in urban and regional planning with a focus on health policy from Virginia Polytechnic Institute and State University (1977), and a B.A. from Grinnell College (1975) in political science. In September 2009, U.S. Department of Agriculture Secretary Tom Vilsack appointed Jay to the National Organic Standards Board (NOSB), where he completed a 5 year term in January 2015.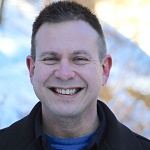 Russ Henry founded (in 2005) and today still operates Giving Tree Gardens, an organic environmental services company that focuses on rebuilding local ecosystems while growing beautiful landscapes.  Soil health, composting, rain gardens, butterfly gardens, pollinator friendly landscapes, shoreline restoration, organic lawn care, and landscape design are all a part of Giving Tree Gardens work.  Russ is currently working with partners in development of a business called New Land which performs soil health consulting and products for area farmers and growers. Russ also enjoys a great deal of advocacy extending beyond business into community partnership, he is currently running for election to the Minneapolis Park Board of Commissioners.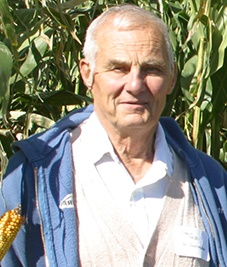 Don Huber, PhD is professor emeritus of plant pathology at Purdue University. He received B.S. and M.S. degrees from the University of Idaho, a Ph.D. from Michigan State University, and is a graduate of the U.S. Army Command & General Staff College and Industrial College of the Armed Forces. He was cereal pathologist at the University of Idaho for 8 years before joining the Department of Botany & Plant Pathology at Purdue University in 1971. His agricultural research the past 50 years has focused on the epidemiology and control of soilborne plant pathogens with emphasis on microbial ecology, cultural and biological controls, and physiology of host-parasite relationships. Research also includes nitrogen metabolism, micronutrient physiology, inhibition of nitrification, and nutrient-disease interactions. In addition to his academic positions and research, he is internationally recognized for his expertise in the development of nitrification inhibitors to improve the efficiency of N fertilizers, interactions of the form of nitrogen, manganese and other nutrients in disease, herbicide-nutrient-disease interactions, techniques for rapid microbial identification, and cultural control of plant diseases.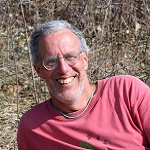 Jack Kloppenburg, PhD is Professor Emeritus in the Department of Community and Environmental Sociology at the University of Wisconsin-Madison. He is an Emeritus Director of the GreenHouse Residential Learning Community and is affiliated with the Nelson Institute for Environmental Studies and the Agroecology Program. His research has involved study of the social impacts of biotechnology, the emergence of managed grazing networks in Wisconsin's dairy industry, and the re-valuation of local and indigenous knowledge systems. In his work on the "foodshed," he has envisioned the emergence of a sustainable food system founded on local/regional food production, regional reinvestment of capital, local job creation, the strength of community institutions, and direct democratic participation in the local food economy. An organizer as well as an academic, he is a founder of the REAP Food Group, a non-profit organization working for a just and sustainable food system. He is perhaps best known for his work on access to and control over plant genetic resources. He is the author of the influential First the Seed: The Political Economy of Plant Botechnology,1492-2000. He is currently excited by the potential of the growing movement for "food sovereignty" and by the possibilities of applying "open source" principles in the biosciences. He is a founder and board member of the Open Source Seed Initiative (OSSI), an organization committed to facilitating vigorous innovation in plant breeding by preserving the right to unencumbered use of shared seeds and their progeny in breeding programs. Over 300 OSSI-Pledged varieties of "freed seed" are now available from 44 OSSI Partner seed companies.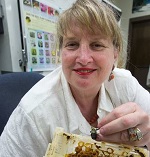 Vera Krischik, PhD is a tenured Faculty in the Entomology Department in the College of Food, Agricultural and Natural Resource Sciences at the University of Minnesota. Vera obtained her PhD from the University of Maryland  and continued on as a PostDoc  at the New York Botanical Garden. Krischik held a NSF sponsored Visiting Professor for Women from 1991-1993. Krischik was an IPM coordinator at the USDA in Washington DC from 1988-1994. Since 1995, Krischik has been a professor in the Department of Entomology at the University of Minnesota. Krischik teaches 2 courses; ENT 5009, Pesticide Use and Misuse; and ENT 4015, Ornamental and Turf IPM.  Krischik was author on three books: one published in 1991, the first USDA grain insect management manual, that is still being published today; a second book in 1991 by John Wiley entitled "Microbial Mediation of Plant Insect Interactions";  and another published in 2004 by the MN Agricultural Experiment Station on "IPM of Midwest Landscapes", 316 pp.  Krischik has partnered with MDA, DNR, MNLA, MNTGF, and watershed districts for her outreach and research programs and publications. Krischik teaches at least 5 large workshops each year on proper pesticides use in cooperation with MDA and MNLA. She has trained 8 graduate students and 1 post doc. Since 1998 Krischik has been director of CUES: Center for sustainable urban ecosystems that promote sustainable landscapes and conservation of beneficial insects, online at cues.cfans.umn.edu/. In 2010 and 2014 Krischik received an LCCMR grant on mitigating pollinator decline.  Outreach pollinator educational products include 5 websites, a poster on the right plants for bees, 7 pesticide and bee bulletins, webinar, native bee and citizen science project, an online workshop, and many yearly talks.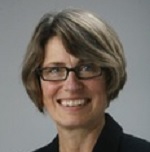 Josephine Marcotty writes about nature and the environment for the  Star Tribune in Minneapolis, MN.  She came to the Star Tribune in 1979 and has also worked as a business reporter, medical reporter and a health and science editor.  As a medical reporter, she has received numerous awards for her coverage of mental illness in Minnesota.  As an environmental reporter she won national awards for her series "Bees on the Brink," and for beat reporting. She writes about agriculture, mining, and, most of all, water in the Land of 10,000 lakes.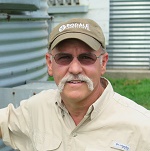 Jeff Moyer is a world renowned authority in organic agriculture. His expertise includes organic crop production systems with a focus on weed management, cover crops, crop rotations, equipment modification and use, and facilities design. Jeff is perhaps most well-known for conceptualizing and popularizing the No Till Roller Crimper for use in organic agriculture. In 2011, he wrote Organic No-Till Farming, a publication that has become a resource for farmers throughout the world. Jeff brings a farmer's perspective and approach to issues in organic agriculture. He is a past chair of the National Organic Standards Board, a founding board member of Pennsylvania Certified Organic, the Chairman of the Board of Director of The Seed Farm, part of the Green America Non-GMO Working Group, a Project Member of The Noble Foundation's Soil Renaissance project, and a Board Member of PA Farm Link. In September 2015, Jeff was appointed as Executive Director of Rodale Institute after spending the last four decades at the Institute, helping countless farmers make the transition from conventional, chemical-based farming to organic methods.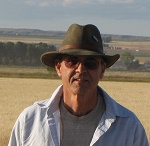 David Oien is a third generation Montana farmer whose grandparents homesteaded on the prairies of northcentral Montana over 110 years ago.    For 40 years, David has been an advocate and practitioner of renewable energy and sustainable agriculture, and is a founding member of the Pondera Solar Alliance, the Alternative Energy Resources's (AERO) Ag Task Force, two OCIA organic farmer chapters,  Montana Department of Agriculture's Organic Advisory Committee, and the Montana Organic Association. He has received AERO's  Sustainable Agriculture Award, MOA's Lifetime Service Award, and AERO's 40th Anniversary Leadership in Sustainability Award.   David is a co-founder and the President of Timeless Seeds, Inc.,  a certified organic pulse crop and heritage grain company that is featured in the book LENTIL UNDERGROUND by acclaimed author Liz Carlisle. Timeless contracts with dozens of organic farmers in Montana and markets its products across America to customers like Blue Apron, Eden Foods, Stanford University Dining Services, high end and farm-to-table restaurants, and hundreds of natural food stores including the Wedge and the Lake Winds Coop stores in the Twin Cities.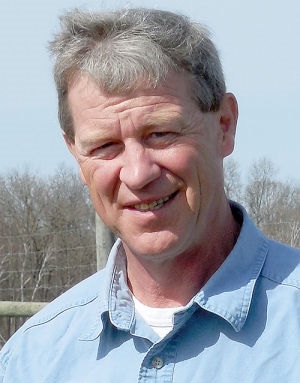 Jim Riddle - For more than 30 years, Jim Riddle has been an organic farmer, gardener, inspector, educator, policy analyst, author and avid organic eater. Jim was founding chair of the Winona Farmers Market Association and the International Organic Inspectors Association, (IOIA), and co-author of the International Organic Inspection Manual. Jim served on the Minnesota Department of Agriculture's Organic Advisory Task Force for many years and was instrumental in passage of Minnesota's landmark organic certification cost-share program, which now is a Farm Bill program that provides 75% reimbursement for organic certification costs nationwide. Jim worked for the University of Minnesota as Organic Outreach Coordinator and as Organic Research Grants Coordinator for Ceres Trust. Jim owns and operates Blue Fruit Farm, where he and his wife grow blueberries, black currants, elderberries, aronia berries, honeyberries and more. Jim served on the Leadership Team for eOrganic, the national Extension Community of Practice for organic agriculture and on the Citizens Board of the Minnesota Pollution Control Agency. Jim is former chair of the USDA National Organic Standards Board and is a leading voice for organic agriculture.

Routt Reigart, M.D. is Professor of Pediatrics at Medical University of South Carolina and has conducted university affiliated clinical trials since 1971. Routt is one of the nation's top pediatric expert on pesticides. His research interests include children's environmental health issues, general pediatrics, and toxicology. Routt has been Chair of the EPA's Children's Health Protection Advisory Committee, a member of EPA/USDA/Tolerance Reassessment Advisory Committee and the FIFRA Science Advisory Panel, and CDC Chair for the Childhood Lead Poisoning Advisory Committee. He is also co-editor of EPA's Recognition and Management of Pesticide Poisonings. Dr. Reigart is president of the Beyond Pesticides board of directors.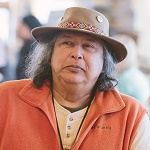 Robert Shimek is Executive Director of the White Earth Land Recovery Project since February 2014 and was one of the founding board members of the organization. He has been involved in events highlighting the effect of pesticides on the White Earth community in Minnesota.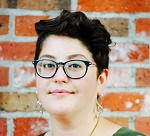 Amy van Saun is an attorney in Center for Food Safety (CFS)'s Portland, Oregon office.  Amy is a graduate of Lewis & Clark Law School with a certificate in Environmental and Natural Resources Law and a passion for public interest environmental and food law.  Amy is a former CFS law clerk, and joined CFS as an attorney in 2015, following a practice in New York focusing on complex environmental insurance litigation.  As part of CFS's legal team, Amy works on CFS's active docket of impact litigation and high-profile cases on issues related to pollinators and pesticides, organics, genetic engineering, concentrated animal feeding operations (CAFOs or factory farms), aquaculture, and food labeling.  When not practicing public interest food law, Amy can be found raising backyard ducks, cooking organic meals, and watercolor painting.
---
Videos from the 34th National Pesticide Forum last year in Portland, ME are available to watch on our YouTube Channel.
THANK YOU! The generosity of our sponsors helps make conferences a great event year after year. The sponsors listed below contributed to the 34th National Pesticide Forum scholarship fund, making it possible for people from around the country to participate in one of the most important grassroots pesticide meetings of the year. Learn more about becoming a sponsor for this years' forum. Click on the logos for more information.