What's New at the PPDC?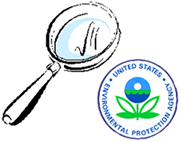 Beyond Pesticides now holds a seat on EPA's Pesticide Program Dialogue Committee (PPDC)! As a representative member of the Environmental/Public Interest stakeholder group of the PPDC, Beyond Pesticides is able to provide independent advice to EPA that represents the views of Beyond Pesticides. Through this committee EPA and Beyond Pesticides, on behalf of our members, can foster meaningful communication and understanding a wide range of pesticide issues, many of which are scientifically and technically complex.

The committee is chartered under the Federal Advisory Committee Act, which regulates and governs its operations, including public participation and access to documents.

More background on the PPDC
Issues at the latest meeting

Latest meeting: EPA's Office of Pesticide Programs (OPP) held a public meeting of the Pesticide Program Dialogue Committee (PPDC) on December 5-6, 2013. 
Next meeting: June 2014
A full agenda is available on the PPDC Web page at http://www.epa.gov/pesticides/ppdc/.
All meetings are free, open to the public, and no advance registration is required.
Meeting topics:
2011-2014 Budget Update
Endangered Species Act Update
Pollinator Protection
Migratory Bird Treaty Update
Integrated Pest Management
Endocrine Disruptor Screening Program Update
Other Updates:
Spray Drift in Human Health and Ecological Risk Assessment;
Consideration of Working Children in Exposure Assessment

All meeting presentations are now available.

July 1013 Meeting Recap
Endangered Species Act:
EPA will continue to work with the National Marine Fisheries Service (NMFS), USDA and Fish and Wildlife Service (FWS) on consultations regarding listed and endangered species impacted by pesticides. In March 2013, several changes to the registration review process were announced.  Formal and informal consultations will occur during the risk assessment process for pesticides undergoing registration review, including interagency focus meetings.

The National Academy of Sciences (NAS) report,  released April 30, 2013, was discussed at several interagency meeting to develop an implementation plan for the scientific recommendations made in the report. The NAS report will be used as the basis for moving forward with agreements and guiding principles for consultations.  By August 2013, a draft plan for implementation of shorter-term approaches is expected. Schedules for developing longer term approaches still need to be developed. Interim scientific approaches will be shared with the public later this year.
Integrated Pest Management:
Workgroup report: Overview of EPA's School IPM program.
This workgroup discussed training and resources available for school districts to draft and implement their own school IPM plans. Collaboration between state agencies and other non-governmental organizations are underway to distribute educational materials and evaluate IPM plans. More can be found at EPA's Integrated Pest Management in Schools.
Human Health Benchmarks for Pesticides:
EPA has developed human health benchmarks (HHBs) for pesticides. These benchmarks are not federal enforceable standards but are instead informational and can be used to provide a basis for states and utilities to communicate potential health risks indicated by drinking water monitoring data. HHBs were published for active ingredients for food use pesticides and are derived from pesticide risk assessment information and drinking water health advisory methodology. 352 HHBs were released for food use pesticides, focusing on noncancer effects in 2012. They were updated in 2013 to include cancer risk benchmarks for 40 pesticides, 9 new pesticides and updated noncancer health information for 11 currently registered pesticides, for a total of 363 HHBs.
Many state water associations, non-governmental, and federal agencies have provided positive feedback for HHBs. Stakeholder outreach is expected to be completed June 2013 with public release in summer 2013.

21st Century Toxicology Activities:
21st century toxicology/new integrated testing strategies focus on communication and transition issues as EPA phases in new molecular and computational tools. Key transition activities include harnessing new data and developing new diagnostic tools and biomarkers, as well as identifying other internal and external applications of new scientific tools to improve EPA's decision making capability.

Workgroup report:  Goals of the workgroup include exploring regulatory application of alternative 21st century methods to transition away from traditional chemical testing approaches, examining challenges of a transition, and building confidence in these alternative methods to support pesticide registrations.
Specifically as part of these discussions, the uses of adverse outcome pathways (AOPs) framework were discussed as a means to improve predictions of toxicity, enhance species-to species extrapolations, and provide molecular targets for development of in-vitro screening assays and computational models. One key benefit of 21st century toxicology testing strategies is the reduction of animal use.

EPA believes these new tools can be used as they become available to focus more on timely, relevant data that can be used to assess a greater number of chemicals, endpoints and species. However, several challenges remain such as model limitations, interagency collaboration, data management and methods validation among others.
In May 2013, guidance for OPP staff was released providing information on determining data needs and how to incorporate this determination in risk assessment. New data requirements for antimicrobial pesticides became effective July 2013. EPA also has guidance for OPP staff to assist in evaluating open literature studies of pesticides to support the agency's consideration of multiple sources of information when conducting risk assessments. The guidance describes how EPA searchers the literature and evaluates the quality and utility of studies to identify data pertinent for decision making.
EPA plans to continue working with stakeholders, including industry, to implement new scientific tools.
The workgroup will continue exploring revisiting, augmenting and implementing metrics for improved efficiency and accuracy of testing strategies.

Endocrine Disruption Screening Program (EDSP):
EPA has a mandate to screening all pesticides for endocrine disrupting potential. EPA staff provided an update of the agency's activities around this program. EDSP is tasked with developing a two-tiered screening and testing program that examines the potential of chemicals to interact with the estrogen, androgen and thyroid hormone pathways. Proposed testing methods need to be validated and peer-reviewed. EPA released its Comprehensive Management Plan in 2012 which provides strategic guidance to EAP staff and followed up with SAP meeting and ICRs for chemicals under tier 1 and tier 2 screening.

For 2013, EPA expects to (1) Issue list 2 chemicals for tier 1 testing (2) validate tier 2 inter-laboratory testing, (3) hold SAP to review, (4) complete data reviews of tier 1 data for list 1 chemicals, and (5) use computational toxicology for chemical prioritization.

Finalization of screening and testing protocol, as well as the outcomes for List 1 and 2 chemicals are not expected for at least another 10 years. EPA believes however that this timeframe is not relaxed, as the agency believes it is moving on pace.
Pollinator Protection:
EPA and USDA reported that their agencies have made pollinator protection a priority. The USDA's Economic Research Service (ERS) is soon to publish an economic report regarding pollinators. Several land grant universities are also working with USDA on bee-related projects. As part of EPA's efforts on pollinator protection, EPA tasked the pollinator workgroup to make recommendations for the improvement of pesticide labels, enforcement, education and communication, and best management practices for pollinator protection. The workgroup, which consists over 70 members, has been in discussions since 2011.
Workgroup report: the workgroup recommends that the term "foraging" be used instead of "visiting" or "actively foraging." Currently EPA labels interchange the terms "foraging" and "visiting."  It is believed that "foraging" more accurately describes bee activity around a food source.

There was a lot of contention around the use of RT25 (time for air dried residues of a pesticide to exert mortality to 25% of test bee population), on labels, as it relates to bee foraging activity. Other label terms such as "during bloom" and  specified application times were dismissed by industry members citing their unwillingness to support any label language that restricts pesticide application. State enforcement officials expressed several concerns that label language is currently not enforceable.
EPA and USDA have begun discussion on centralizing pollinator BMPs information with links the state extension.
EPA recently published its Guidance for Bee Kill Investigation, and is still working on other documents that will provide direction on what an individual should do if they discover a beekill event.
The Pesticide Program Dialogue Committee (PPDC), originally established in 1995, was renewed in October 2009 for two more years under the Federal Advisory Committee Act. This Committee provides a forum for a diverse group of stakeholders to provide feedback to the pesticide program on various pesticide regulatory, policy and program implementation issues. Topics of discussion at past meetings have included the following: inerts disclosure, registration review, spray drift, non-animal testing, antimicrobial pesticides, endangered species, reduced risk pesticides, labeling, minor uses, ecological standards, fees for service, experimental use permits, environmental marketing claims, outreach to the public, and several implementation issues emanating from the Food Quality Protection Act of 1996.
Membership to the Committee includes environmental and public interest groups, pesticide manufacturers and trade associations, user and commodity groups, public health and academic institutions, Federal and State agencies, and the general public. The Committee meets two to three times a year and all meetings are open to the public. Background materials along with a summary of each meeting held to date are kept in a public docket at EPA's Office of Pesticide Programs. The Docket is located in Room S-4400, One Potomac Yard, 2777 S. Crystal Drive, Arlington, VA 22202, and is available for viewing Monday through Friday from 8:30 A.M. to 4:00 P.M.



Are we missing information? Have suggestions? Please email us!