Organic Neighborhoods
List of Speakers
Speakers in alphabetical order. List is preliminary only - please check back as we continue to update this list.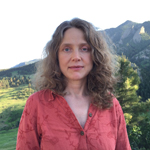 Rella Abernathy, Ph.D. is the Integrated Pest Management Coordinator for the City of Boulder, Colorado. Boulder was one of the first cities to adopt an IPM policy and neighbor notification ordinance for pesticide applications. Boulder has nearly 100 urban parks and over 47,000 acres of open space land. The city has reduced pesticide use substantially since the adoption of its first IPM policy in 1993 with the goal of reduction and elimination of pesticide use whenever possible. Rella became the IPM Coordinator for the City of Boulder in 2009. Her background is in entomology and she worked at the EPA's pesticide program on sustainable agriculture and pesticide reduction policy.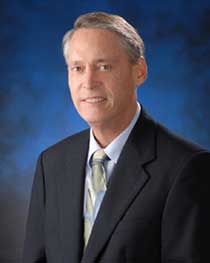 Dean Baker, MD, MPH is Professor of Clinical Medicine; Past Director, Center for Occupational and Environmental Health; and Chief, Division of Occupational and Environmental Medicine (OEM), University of California, Irvine. He has more than three decades of clinical and epidemiological research experience in children's environmental health, directing multiple community-based studies of environmental risks to children, including issues related to hazardous waste, indoor air pollution, mold, lead, DDT, VOCs, heptachlor and other organochlorine pesticides, and psychosocial stress. Recently he was a principal investigator for a National Children's Study Vanguard Center and member of the National Academy of Sciences expert review panel for the NCS. He has received the Robert Keogh award from the American College of Occupational and Environmental Medicine as a lifetime achievement award for excellence in occupational environmental medicine research and education, with a specific mention of his research on children's environmental health.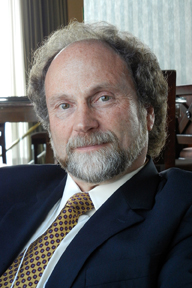 Bruce Blumberg, PhD. is a professor of Developmental & Cell Biology, Pharmaceutical Sciences and Biomedical Engineering at the University of California, Irvine.  His research interests include molecular embryology, molecular biology, developmental biology, functional genomics, endocrinology, pharmacology, and high-throughput screening. The Blumberg laboratory is broadly interested in the study of gene regulation and intercellular signaling during embryonic development and physiology. Current research focuses on the role of nuclear hormone receptors in development, physiology and disease. Particular interests include patterning of the vertebrate nervous system, the differential effects of endocrine disrupting chemicals (EDCs) on laboratory model organisms compared with humans, interactions between xenobiotic metabolism, inflammation, and cancer, and the role of environmental endocrine disrupting chemicals on the development of obesity and diabetes. Dr. Blumberg and his colleagues originated the obesogen hypothesis which holds that developmental exposure to EDCs can induce permanent physiological changes.

Caroline Cox is research director at the Center for Environmental Health in Oakland, CA. Previously she served as staff scientist at the Northwest Coalition for Alternatives to Pesticides. Prior to working at NCAP, she had nearly ten years experience as a senior research assistant at Oregon State University where she conducted research on the biological control of agricultural weeds. Caroline serves as a public interest representative to the U.S. EPA's Pesticide Program Dialogue Committee. She also serves on the Board of Directors of Beyond Pesticides. She writes and speaks regularly as a national expert on the toxicity of and alternatives to pesticides.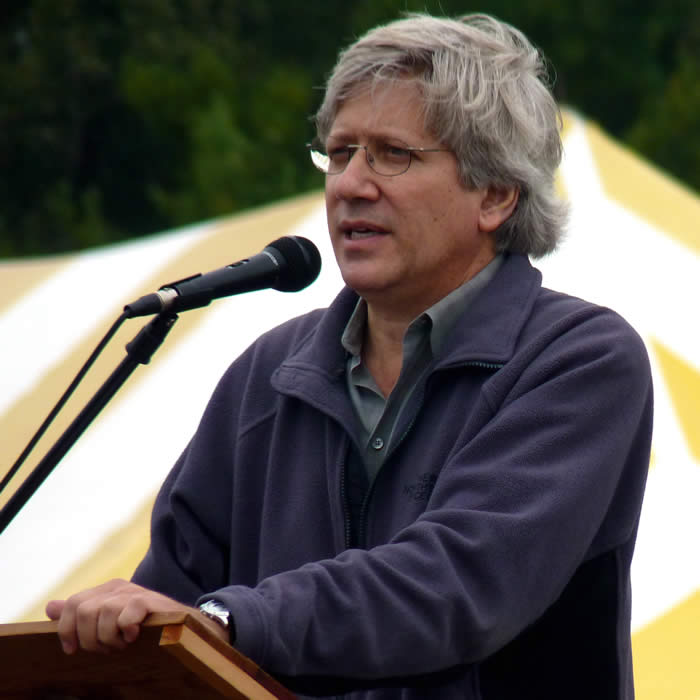 Jay Feldman is a cofounder of the organization and has served as its director since 1981. Jay dedicated himselfto finding solutions to pesticide problems after working with farmworkers and small farmers through an EPA grant in 1978 to the national advocacy organization Rural America (1977-1981). Since that time, Jay has helped to build Beyond Pesticides' capacity to assist local groups and impact national pesticide policy. He has tracked specific chemical effects, regulatory actions, and pesticide law. He is very familiar with local groups working on pesticides and has helped develop successful strategies for reform in local communities. His work with media has helped to bring broader public understanding of the hazards of pesticides. Jay has a Masters in urban and regional planning with a focus on health policy from Virginia Polytechnic Institute and State University (1977), and a B.A. from Grinnell College (1975) in political science. In September 2009, U.S. Department of Agriculture Secretary Tom Vilsack appointed Jay to the National Organic Standards Board (NOSB), where he completed a 5 year term in January 2015.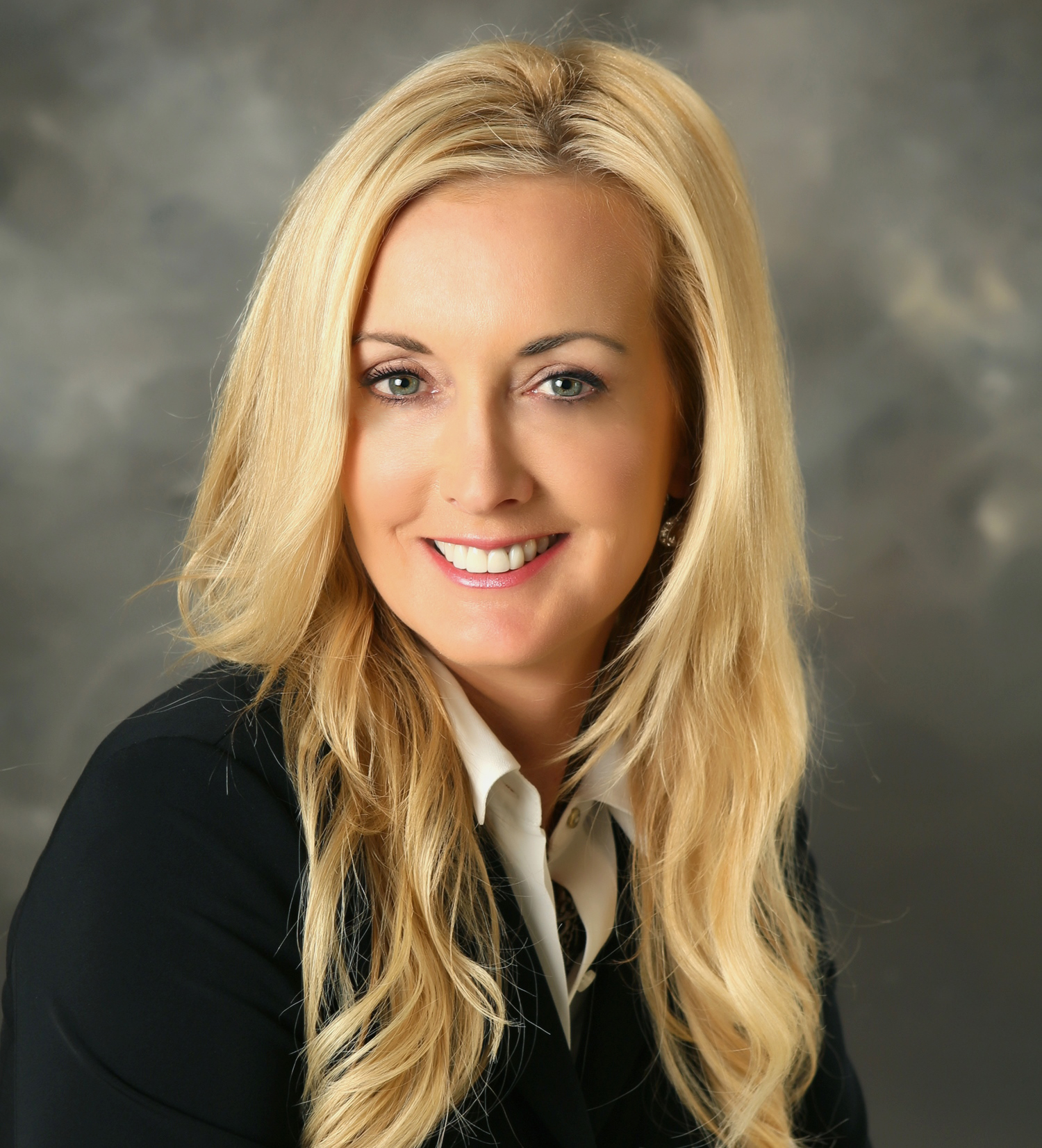 Carey Gillam is a veteran investigative journalist, researcher and writer with more than 25 years of experience covering corporate news, including 17 years as a senior correspondent for Reuters international news service. She has specialty knowledge regarding the rise of biotech crop technology and associated rise in pervasive pesticide use in our food production system. Gillam works now both as a freelance writer and researcher on food and chemical policy issues and directs research for the nonprofit consumer group U.S. Right to Know. Gillam has won several industry awards for her work and been recognized as one of the top journalists in the country covering food and agriculture. She is a frequent commentator on broadcast programs and appears as a public speaker at conferences and universities to share her knowledge of hotly debated issues involving food and agriculture. Her new book "Whitewash- The Story of a Weed Killer, Cancer and the Corruption of Science" was released in October 2017.


Melinda Hemmelgarn, M.S., R.D., is a Registered Dietitian, "investigative" nutritionist and advocate for social and environmental justice in the food system. She believes in using the power of art and media to influence public opinion, change public policy, and improve quality of life. She is a freelance writer, speaker, and host of nationally syndicated Food Sleuth Radio. Her mission: Help people "think beyond their plates;" connect the dots between food, health and agriculture; and, promote critical thinking and "food system literacy."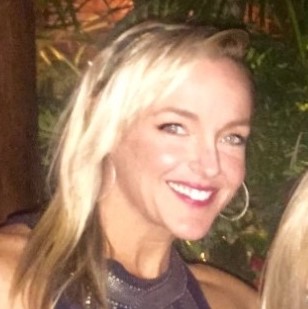 Kim Konte is a founding member of Non Toxic Irvine, City of Irvine Community Services Commissioner, Organic Landscape Association advisor, and a member of the Irvine School District Pest Management Committee. Non Toxic Irvine is a nonprofit instrumental in the City of Irvine becoming the first City in Orange County, CA to be maintained organically. As a result, Dr. Jane Goodall released a quote in support of NTI that has helped raise awareness and spread their successes. Kim and her team continue to work with groups looking to do the same where they live from Orange County to New Zealand. Kim has a background helping global brands with creative strategy, branding, and advertising.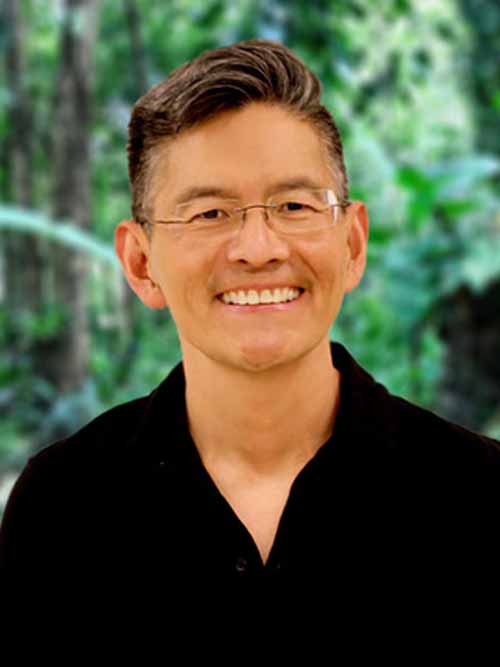 James Nieh PhD. is a professor in the University of California San Diego Division of Biological Sciences and newly elected fellow of the Royal Entomological Society. The recent chair of the Section of Ecology, Behavior and Evolution, Dr. Nieh studies the evolution of communication in social bees and factors that influence honey bee health. He focuses on the proximate mechanisms involved in foraging, food alertment, and recruitment in the social bees (Bombini, Apini, and Meliponini). His goal is develop a greater understanding how such foraging systems work and what selective pressures have shaped the evolution of foraging communication. His second major focus is on the effects of pesticides and pathogens on honey bee behavior and health.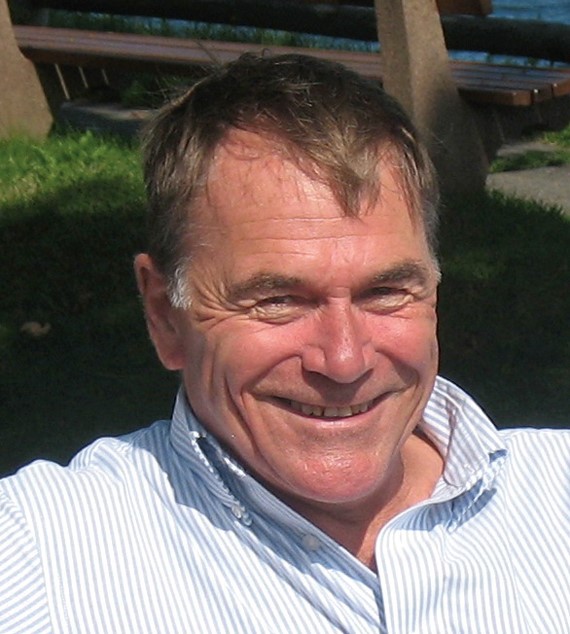 Charles E. ("Chip") Osborne Jr. is a nationally renowned organic turfgrass expert and a professional horticulturist with 35 years experience in greenhouse production as the former owner and operator of Osborne Florist & Greenhouse in Marblehead, MA. Founder and President of Osborne Organics (Marblehead, MA), has over 10 years experience in creating safe, sustainable and healthy athletic fields and landscapes, and 35 years experience as a professional horticulturist. As a wholesale and retail nurseryman he has first hand experience with the pesticides routinely used in the landscape industry. Personal experience led him to believe there must be a safer way to grow plants. His personal investigation, study of conventional and organic soil science practices, and hands-on experimentation led him to become one of the country's leading experts on growing organic turf. Chip is a Beyond Pesticides board member.
Back to the Top

Warren Porter, PhD. is a professor of Zoology and Environmental Toxicology at the University of Wisconsin at Madison. Dr. Porter's research has shown that combinations of commonly used agricultural chemicals in concentrations that mirror levels found in groundwater can significantly influence immune and endocrine systems, as well as neurological health in animals. His recent research links pesticide exposure in utero to impaired learning, changes in brain function and altered thyroid levels. His lab has also shown lawn chemical mixtures at low-levels increase abortion rates in lab animals. Warren is a Beyond Pesticides board member.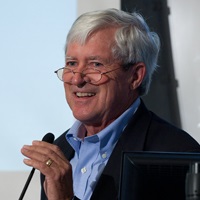 Routt Reigart, M.D. is Professor of Pediatrics at Medical University of South Carolina and has conducted university affiliated clinical trials since 1971. Routt is one of the nation's top pediatric expert on pesticides. His research interests include children's environmental health issues, general pediatrics, and toxicology. Routt has been Chair of the EPA's Children's Health Protection Advisory Committee, a member of EPA/USDA/Tolerance Reassessment Advisory Committee and the FIFRA Science Advisory Panel, and CDC Chair for the Childhood Lead Poisoning Advisory Committee. He is also co-editor of EPA's Recognition and Management of Pesticide Poisonings.
---
Videos from the 35th National Pesticide Forum last year in Minneapolis, MN are available to watch on our YouTube Channel.
THANK YOU! The generosity of our sponsors helps make conferences a great event year after year. The sponsors listed below contributed to the 35th National Pesticide Forum scholarship fund, making it possible for people from around the country to participate in one of the most important grassroots pesticide meetings of the year. Learn more about becoming a sponsor for this years' forum. Click on the logos for more information.