Board Members
Routt Reigart, M.D., President


Routt Reigart, M.D. is Professor of Pediatrics at Medical University of South Carolina and has conducted university affiliated clinical trials since 1971. Routt is one of the nation's top pediatric expert on pesticides. His research interests include children's environmental health issues, general pediatrics, and toxicology. Routt has been Chair of the EPA's Children's Health Protection Advisory Committee, a member of EPA/USDA/Tolerance Reassessment Advisory Committee and the FIFRA Science Advisory Panel, and CDC Chair for the Childhood Lead Poisoning Advisory Committee. He is also co-editor of EPA's Recognition and Management of Pesticide Poisonings.
Medical University of South Carolina |650 Ellis Oak Drive | Charleston, SC 29412
Lani Malmberg, Vice-President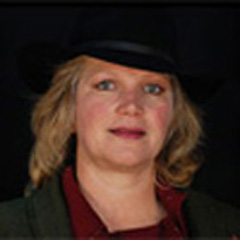 Lani Malmberg grew up in a cattle ranching family. While in graduate school studying weed science, Lani got the idea to offer a goat grazing service for those who did not want to spray chemicals for weed management. She has grown her business, GoatGreen, LLC, to 1,200 cashmere goats, working for governments and private landowners for noxious weed control, fire reduction, re-seeding, watershed management, and land restoration. The company also offers noxious weed mapping and inventory. She also serves on the Board of Directors of Beyond Pesticides. Ms. Malmberg owns no land, and considers herself a 'gypsy' goat herder, working in 10 western states.
GoatGreen, LLC. |
Terry Shistar, Ph.D., Secretary


Terry Shistar, PhD, holds a Ph.D. in Systematics and Ecology from the University of Kansas, where she also taught seminars in hazardous materials policy, risk assessment, and environmental ethics, and challenged students to find new paradigms for environmental policies. She is a hands-on board member, getting involved in project work, in addition to the "normal" board activities. She is a regular contributor to Pesticides and You and Beyond Pesticides' reports, such as Ending Toxic Dependency (2007), and comments on regulatory issues, with an emphasis on issues before the National Organic Standards Board. Terry has been a member of the Beyond Pesticides board of directors since 1984; board president from 1988 to 1993; and serves as board secretary.
Lawrence, KS |
Caroline Cox, Treasurer


Caroline Cox is research director at the Center for Environmental Health in Oakland, CA. Previously she served as staff scientist at the Northwest Coalition for Alternatives to Pesticides. Prior to working at NCAP, she had nearly ten years experience as a senior research assistant at Oregon State University where she conducted research on the biological control of agricultural weeds. Caroline serves as a public interest representative to the U.S. EPA's Pesticide Program Dialogue Committee. She also serves on the Board of Directors of Beyond Pesticides. She writes and speaks regularly as a national expert on the toxicity of and alternatives to pesticides.
Center for Environmental Health | 2201 Broadway, Suite 302 | Oakland, CA 94612
Chip Osborne, At-Large


Charles E. ("Chip") Osborne Jr. is a nationally renowned organic turfgrass expert and a professional horticulturist with 35 years experience in greenhouse production as the former owner and operator of Osborne Florist & Greenhouse in Marblehead, MA. Founder and President of Osborne Organics (Marblehead, MA), has over 10 years experience in creating safe, sustainable and healthy athletic fields and landscapes, and 35 years experience as a professional horticulturist. As a wholesale and retail nurseryman he has first hand experience with the pesticides routinely used in the landscape industry. Personal experience led him to believe there must be a safer way to grow plants. His personal investigation, study of conventional and organic soil science practices, and hands-on experimentation led him to become one of the country's leading experts on growing organic turf. Chip is a Beyond Pesticides board member.
Osborne Organics | 11 Laurel Street | Marblehead, MA 01945
Rella Abernathy, Ph.D.


Rella Abernathy, Ph.D. is the Integrated Pest Management Coordinator for the City of Boulder, Colorado. Boulder was one of the first cities to adopt an IPM policy and neighbor notification ordinance for pesticide applications. Boulder has nearly 100 urban parks and over 47,000 acres of open space land. The city has reduced pesticide use substantially since the adoption of its first IPM policy in 1993 with the goal of reduction and elimination of pesticide use whenever possible. Rella became the IPM Coordinator for the City of Boulder in 2009. Her background is in entomology and she worked at the EPA's pesticide program on sustainable agriculture and pesticide reduction policy.
Boulder, CO |
Colehour Bondera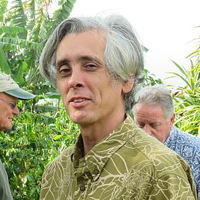 Colehour Bondera is a farmer on his five-acre farm in Honaunau, Hawaii. He grows certified organic 100% Kona coffee and cacao. He focuses on building healthy soil and developing ground-cover as part of this steep hillside agriculture on the edge of the Mauna Loa volcano. He is President emeritus of the Kona Coffee Farmers Association (KCFA), with nearly ten years of work with coffee farmers groups. He has focused on farmer educational workshops and legislative protection for the Origin Identity of 100% Kona coffee. To that end, he serves as Chair of the KCFA Geographical Identity Committee; as a Board member of American Origin Products at the national level; and as North American Vice President of oriGIn which is based in Geneva, Switzerland. He served on the National Organic Standards Board from January 2011 until January 2016.
Kanalani Ohana Farm | Honaunau, HI
Nelson Carrasquillo


Since 1992, Nelson Carrasquillo has been the executive director of El Comité de Apoyo a losTrabajadores (CATA-The Farmworkers' Support Committee), working with migrant farmworkers located in New Jersey, Pennsylvania, the Delmarva Peninsula, and Puerto Rico as they struggle for better living and working conditions, adequate housing, environmental justice, dignity, and respect. In 2009, he was named an Executive Board Member of the Latino Leadership Alliance of New Jersey and became chair of the Immigration Committee. In 2010, Mr. Carrasquillo was named a Heninburg Civic Fellow through Rutgers-Newark in order to address the most important legal issues faced by immigrants in New Jersey. He also represents CATA on the Gloucester County Cancer Coalition.
The Farmworker Support Committee (CATA) | P.O. Box 510 | Glassboro, NJ 08028
Paula Dinerstein


Paula Dinerstein is senior counsel for Public Employees for Environmental Responsibility (PEER) and an attorney with over 18 years of experience. Prior to joining PEER, she clerked for a federal district court judge in Washington DC and then practiced with small public-interest oriented law firms. Her work included representation of States and advocacy groups in energy and environmental matters, including recovery for overcharges by oil companies for use in state energy conservation programs, challenges to EPA pesticide registrations, challenges to hydroelectric licenses, and litigation concerning regulations which weakened the federal organic food standards.
Public Employees for Environmental Responsibility (PEER) | 2000 P St NW, Suite 240 | Washington, DC 20036
Lorna Donaldson


Lorna is a sixth generation family farmer who recently retired from farming 900 acres organically. Lorna recently founded Gardens of Hope, a nonprofit working to educate and create urban teaching farms along the Gulf Coast and the counties along the Mississippi River as well as south Florida and the Florida Keys. She also founded the non-profit Silvertop Institute, a sustainable living research and education center, and is serving on an advisory council to create the new non-profit South Organic Research and Center for Education, a research and education resource for organic farmers and gardeners in the South. She currently serves on the board the Rodale Institute and has served on numerous others, including National Organic Cotton Association, Mid-South Organic Cotton Growers Association, Lake County Farm Bureau, Delta Land and Community, 2N Land Stewardship Assoc., USDA-Sustainable Agriculture Research and Education program, Committee for Sustainable Publishing, Southern Sustainable Agriculture Working Group, and has worked on special projects with Farm Aid. Lorna has been a member of Beyond Pesticides' Board of Directors since 1995.
Donaldson Family Farms | P.O. Box 224 | Tiptonville, TN 38079
Jay Feldman

Jay Feldman, executive director of Beyond Pesticides, is a co-founder of the organization and has served as its director since 1981. Jay dedicated himself to finding solutions to pesticide problems after working with farmworkers and small farmers through an EPA grant in 1978 to the organization Rural America (1977-1981). Since that time, Jay has helped to build Beyond Pesticides' capacity to assist local groups and impact national pesticide policy. He has tracked specific chemical effects, regulatory actions, and pesticide law. In September 2009, U.S. Department of Agriculture Secretary Tom Vilsack appointed Jay to the National Organic Standards Board (NOSB), where he completed a 5 year term in January 2015.
Beyond Pesticides | 701 E Street, SE | Washington, DC 20003
Melinda Hemmelgarn, M.S., R.D.


Melinda Hemmelgarn, M.S., R.D. is a Registered Dietitian, "investigative" nutritionist and advocate for social and environmental justice in the food system. She believes in using the power of art and media to influence public opinion, change public policy, and improve quality of life. She is a freelance writer, speaker, and host of nationally syndicated Food Sleuth Radio. Her mission: Help people "think beyond their plates;" connect the dots between food, health and agriculture; and, promote critical thinking and "food system literacy."
Food Sleuth, LLC| Columbia, MO
Warren Porter, Ph.D.


Warren Porter, PhD., is a professor of Zoology and Environmental Toxicology at the University of Wisconsin at Madison. Dr. Porter's research has shown that combinations of commonly used agricultural chemicals in concentrations that mirror levels found in groundwater can significantly influence immune and endocrine systems, as well as neurological health in animals. His recent research links pesticide exposure in utero to impaired learning, changes in brain function and altered thyroid levels. His lab has also shown lawn chemical mixtures at low-levels increase abortion rates in lab animals. Warren is a Beyond Pesticides board member.
University of Wisconsin | Madison, WI
Brett Ramey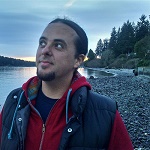 Brett Ramey (Iowa Tribe of Kansas and Nebraska) is an educator and program developer with over 15 years of experience working at the intersections of ecological, cultural and community health. His work has included developing and instructing courses on food systems, climate change and Indigenous science at Tribal Universities and medical school enrichment programs, conducting community-centered research on health disparities, facilitating healing retreats for cancer survivors and elevating equity and inclusion discourse within local, regional and National food justice, health equity and environmental organizations. He is the Director of the Doris Duke Conservation Scholars Program at the University of Washington, a national undergraduate student program that infuses conservation practice with cultural identities and environmental justice.
University of Washington  | Seattle, WA 98195
Robina Suwol


Robina Suwol is the founder and executive director of California Safe Schools (CSS) a non-profit children's environmental health and environmental justice Coalition of more than 60 organizations. CSS spearheaded the groundbreaking Los Angeles Unified School Districts's IPM policy. The policy was the first in the nation to embrace the Precautionary Principle and Right to Know. The success of the policy led to the California Healthy Schools Act. In 2005 CSS sponsored AB405 (Montanez) which prohibits the use of experimental,conditional or phased out pesticides in California Schools. Robina has served on the Beyond Pesticides Board since 2003.
California Safe Schools | PO Box 2756 | Toluca Lake, CA 91610