12
Sep
(Beyond Pesticides, September 12, 2013) Monsanto recently made a multi-million dollar contribution to an organization fighting to stop a ballot initiative in Washington State that would force food processors to label genetically engineered (GE) ingredients. Monsanto has poured millions of dollars into multiple anti-labeling efforts, previously contributing over $7 million against a similar proposition in California last year. In spite of being out fundraised, support for labeling GE ingredients remains strong in Washington State, and consumers across the country are becoming increasingly aware of the problems associated with GE crops.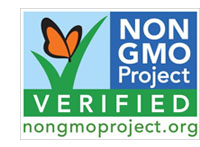 Washington State's Initiative 522 (I-522), which will be voted on this coming November, will require manufactured raw agricultural products that are genetically engineered, and processed foods with GE ingredients to be labeled by July 1, 2015. However, in the past week Monsanto contributed nearly $4.6 million to the 'No on 522' campaign. With this recent contribution by Monsanto, the No on 522 campaign, which opposes GE labeling, has raised close to $7.9 million, $3.5 million more than the Yes on 522 campaign. This influx of corporate money was predicted by Beyond Pesticides last month. In Washington state, individual and corporate contributions to campaigns for elected office cannot exceed $800-$1800 depending on the office. However, there are no restrictions to donations for ballot initiatives in the U.S., as they are protected as free speech.
Despite being outspent, polls in Washington show strong support for I-522 with 66% in support to only 22% opposed. The poll also dug further into how voters would react towards negative ad campaigns. The poll stated, "Support for labeling withstands a barrage of opposition attacks. After voters hear one message in favor of labeling and six messages against it, support for I-522 holds at 64%, while opposition only increases to 29%." Though this poll is good news for supporters of I-522, the campaign still will face strong opposition by the heavily corporate funded No on 522 campaign.
This past November, Prop 37 in California, a similar ballot initiative to I-522 that would have required GE ingredients to be labeled, was narrowly defeated by a margin of 6.2%. Support for Prop 37 during the summer before the election was at 2-1; however, as the election grew closer the supporters of Prop 37 were outspent by over $30 million, and support for the measure weakened. The corporate money that was raised in opposition was used to promote misinformation and negative attack ads.
Despite the defeat of Prop 37, GE labeling activists started other legislative campaigns in states other than Washington and have won several high profile victories. In Connecticut Gov. Dannel Malloy signed House Bill 6527- An Act Concerning Genetically-Engineered Food. This bill will require GE ingredients to be labeled when similar legislation is passed by other states in the New England region with an aggregate population of 20 million. The Maine legislature also passed a similar law. Whole Foods Market announced in March that it would label GE ingredients sold in its stores, making it the first national chain to do so. Several other state legislatures have also introduced bills that would require GE ingredients to be labeled. In Minnesota H.F. 850 and S.F. 821 were introduced in February of 2013 and are still being considered by the legislature. Â  In Vermont the House of Representatives passed H.112, a GE labeling law, on May 10. The bill is expected to be taken up by the state Senate in January when the legislature reconvenes.
Activism around GE labeling will continue to grow around the country, as a recent  New York Times  poll shows  national support for GE labeling reaching 93%,  a number consistent with past polls showing broad support that cuts across race, gender, socio-economic class and party affiliation. On the Federal level Senator Barbra Boxer (D-CA) and Representative Peter Defazio (D-OR) introduced companion legislation that would require the U.S. Food and Drug Administration to "clearly label" all GE ingredients. The bills, the  Genetically Engineered Food Right-to-Know Act,  H.R. 1699  and  S. 809, have 22 cosponsors in the House and 10 in the Senate.
GE labeling campaigns have drawn strong public support because consumers understand that they have a right-to-know the ingredients that are in their food. Though large companies have had short term success pouring money into state level campaigns, over time this strategy may help feed public opinion that these companies have something to hide. GE labeling campaigns come at a crucial time, as new varieties of GE crops are being introduced and evidence that GE foods are harmful to the environment continues to grow.
In Washington state, new GE crops such as Aquabounty's  GE Salmon,  which are designed to reach maturity faster than their wild counterparts, and GE apples that won't brown could have dramatic impacts on the state's agricultural economy. On a national level, the  St. Louis Pots-Dispatch  reported in 2012 on progress that multinational chemical corporations Dow AgroSciences, BASF, and Monsanto are making to bring multi-herbicide resistant varieties to market. Under separate arrangements with each company, Monsanto adds glyphosate resistance to seeds that are simultaneously engineered to resist other herbicides. In October 2012, Dow AgroSciences obtained a  global patent  on its Enlist Duo technology, which packages an herbicide containing  2, 4-D  and  glyphosate  with seeds engineered to tolerate both materials. Monsanto has also been partnering with BASF on  dicamba  and glyphosate tolerant crop varieties since 2009 with a focus on soybeans, cotton, and corn.
The explosion of GE crops on the market  has led to growing  pest  and  weed  resistance, which has resulted in  increased pesticide use. Increased pesticide use threatens wildlife, particularly sensitive species. A  2012 study found the herbicide Roundup, which is sprayed on thousands of acres of Roundup Ready corn and soybeans, to induce morphological changes in three species of frogs. GE crop-induced herbicide applications are also indirectly affecting the health of beneficial species. Widespread applications of Roundup destroy sanctuary land and the plant species that support beneficial insects and other wildlife.
The best way to avoid genetically engineered foods in the marketplace is to purchase foods that have the U.S. Department of Agriculture (USDA) certified organic seal. Under organic certification standards, genetically modified organisms and their byproducts are prohibited. To learn more about organic agriculture, visit Beyond Pesticides' Organic Agriculture, and Eating With a Conscious pages.
To support Washington State's labeling efforts, get involved with the  Yes on I-522  campaign. National GE labeling efforts are being spearheaded by the  Just Label It!  campaign.  For more information on GE foods and labeling issues, see Beyond Pesticides'  Genetic Engineering website.
All unattributed positions and opinions in this piece are those of Beyond Pesticides.