08
Jun
(Beyond Pesticides, June 8, 2015) Organic agriculture produces higher profits for farmers while doing a better job at protecting the environment and biodiversity, according to a new study published in the Proceedings of the National Academies of Science (PNAS). When factoring in the price premium organic farmers receive for their products, researchers discovered that organic farming is 22-35% more profitable than conventional growing methods. The study's findings are a positive sign for the future of organic, which, despite its exponential growth to a $35 billion industry over the past decade, currently only comprises 5% of the U.S. food market, and 1% of U.S. cropland.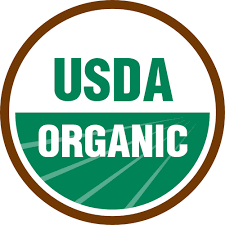 Authors of the PNAS study indicate that there is a significant opportunity for growers wishing to transition to organic practices, as many of the findings assuage widely held concerns over the viability of organic. For instance, although labor costs are higher for organic crops, these expenses are offset by a decreased need for nonrenewable resources, such as the synthetic fertilizers and pesticides that conventional agriculture relies upon. In fact, authors found that the breakeven point for organic farmers, 5 to 7%, is much lower than the 29 to 32% premiums often paid by consumers. This means that it is well worth it for organic farmers to undertake the 3-year transition to organic required under  the Organic Foods Production Act  (farms under organic transition must not use conventional products for three years before receiving the organic price premium through organic certification).
But consumers shouldn't feel upset over paying the higher cost. In essence, organic shoppers are paying more to protect their own health, the environment where the food is grown, the farmworkers that grow the food, the soil the food is growth in, and the pollinators and other wildlife in the area. For example, organic methods of farming strawberries lead to healthier berries and soils, and result in improved pollination success. In terms of row crops, the United States Department of Agriculture's Sustainable Agricultural Systems Lab finds organic methods of corn and soybean production significantly reduce greenhouse gas emissions coming from soils. In fact, organic systems, particularly no-till organic, sequester more greenhouse gas emissions than they emit, and result in more fertile soil than conventional genetically engineered no-till agriculture.
"If we also put a price on the negative externalities caused by farming, such as soil erosion or nitrate leaching into groundwater, then organic agriculture would become even more profitable because its environmental footprint has been shown to be less than the environmental footprint of conventional agriculture," say the authors of the study.
One drawback the authors note is yield  differences. Driven by increased uses of chemical fertilizers and pesticides, yields in conventional agriculture are higher by 10 to 18%, according to  the researchers. However, much more funding and research has gone into focusing on improving conventional yields than it has for organic agriculture. As the organic industry continues to grow, new methods and practices for organic agriculture are increasingly being tested and researched. A study published by the University of California Berkeley in Royal Society Proceedings B found that overall yield gaps between organic and conventional agriculture are much smaller than earlier studies have concluded when a crop-by-crop comparison is performed. The researchers of that study further indicated that the development of certain practices could further shrink the productivity gap. With greater research and more funding, studies are showing that organic agriculture can feed the world and be profitable for farmers.
Underlying the growth of organic is the importance of making certain that, as the industry grows, it maintains integrity and public trust. In April, organic farm and certification, environmental, and food safety groups and organic producers challenged a major USDA change to the organic rule, maintaining that the agency violated the federal rulemaking process when it changed without public hearing and comment long standing  procedures for reviewing the potential hazards and need for allowed synthetic and prohibited natural substances used in producing organic food. Environmental and food safety groups also  sued the agency for failing to follow the law and not seeking public comment on the organic compost rule.
As we encourage more farmers to move towards organic, and more consumers to purchase organic foods, we must fight to keep organic strong. Consumers and producers can help maintain the integrity of the organic label, and thus protect the food we eat as well as the environment, by reading more about the issues at our Save Our Organic page. And for more information on the benefits of purchasing organic foods, see Beyond Pesticides' Eating with a Conscience database, which documents the impacts on the environment and farmworkers of the toxic chemicals used in conventional agriculture.
All unattributed positions and opinions in this piece are those of Beyond Pesticides.
Source: Proceedings of the National Academy of Sciences, Mother Jones