09
Feb
(Beyond Pesticides, February 9, 2016) Last week, Bayer CropScience reneged on an agreement with the U.S. Environmental Protection Agency (EPA) to voluntarily cancel the conditionally registered insecticide flubendiamide if  the agency  received  data that  identified adverse ecological effects. Based on the data, EPA found that the chemical causes "unreasonable adverse effects" to benthic organisms living in sediment near agricultural fields. Bayer's defiance in the face of EPA's finding  points to  a fundamental  weakness in  the agency's conditional pesticide registration process, which allows toxic chemicals onto the market without a complete and comprehensive assessment  of their  potential  harm, in this case to  wildlife and the vital ecosystem services they provide.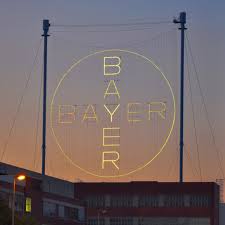 In 2008, EPA granted Bayer a "conditional" registration for flubendiamide, a classification that allows a new pesticide to be registered and used in the field, despite outstanding data points on its toxicological impact. In this case, original data submitted to EPA by Bayer showed concern over the effect of the chemical and its breakdown product on freshwater benthic invertebrates, species such as crustaceans and aquatic insects that  live in stream sediment and provide important ecosystem services such as decomposition and nutrient cycling. In response, rather than declining to proceed with registration of the chemical, EPA negotiated a deal with Bayer to conditionally register the chemical for five  years with additional label restrictions, while it waited for more  data on the harm to benthic species. As part of the additional data requirements, EPA requested a study to investigate the utility of 15 ft buffer zones (part of the new label requirements EPA assumed would mitigate hazards to benthic organisms). In a novel move, EPA's agreement with Bayer indicated that the pesticide's conditional registration would expire in 2013, and if additional data revealed "unreasonable adverse effects," it would notify the  company requesting, which would then voluntarily withdraw the chemical from the market.
EPA wrote (p.10): "If there are risk concerns at that time that result in the Agency being unable to determine there are no reasonable adverse effects to the environment, the registrants have agreed that the pesticide will be voluntarily canceled."
Fast-forward to last week, when EPA sent a letter to Bayer indicating that ""¦the continued use of the currently registered flubendiamide products will result in unreasonable adverse effects on the environment." "In fact," wrote Jack Housenger, Director of EPA's Office of Pesticide Programs, "EPA's most recent analysis suggests that the continued use of flubendiamide is expected to have significant negative impact on invertebrates of aquatic systems, which could lead to negative impacts on other taxa as well."
Bayer's response  does not appear to honor its 2008 agreement with EPA. Rather than cancelling flubendiamide, Bayer lashed out at EPA's interpretation of the data and conclusion that the chemical results in unreasonable adverse effects to benthic organisms. Further, Bayer asserts that EPA's "forced "˜voluntary' cancellation request"¦is unlawful." "In making this demand," Bayer wrote, "EPA relies on an unlawful condition of registration that EPA devised in an effort to bypass required statutory cancellation proceedings, deny Bayer and Nichino due process rights in their registrations granted by Congress, and shield EPA's future scientific and regulatory determinations from required interagency and scientific peer review."
The matter will now be brought to  an administrative judge.
The back and forth between EPA and Bayer reveal an agency hoisted by its own petard. Rather than reject the pesticide for its adverse impacts, or require the additional data before it is used in the field, EPA allowed a pesticide known to harm aquatic organisms to go to market with only a promise  that it would be withdrawn if warranted by additional data. EPA has historically opted to work with pesticide manufacturers to have them voluntarily cancel harmful products, rather than go through an objectively costly process of cancellation proceedings. Bayer's actions show the danger of making deals with a multinational corporation that puts profit motives above environmental health.
This scandal further highlights the failure of EPA to manage its pesticide registration system. In 2013, the Government Accountability Office scolded the agency for its conditional registration process, writing, "Specifically, EPA does not have a reliable system, such as an automated data system, to track key information related to conditional registrations, including whether companies have submitted additional data within required time frames." A significant issue related to this problem was the handling of the conditional registration for another of Bayer's products, neonicotinoid pesticides. Despite data showing adverse effects to honey bees, and a leaked EPA analysis indicating a field study provided by Bayer was inadequate, the agency provided the chemical clothianidin with a conditional registration. EPA later reversed its stance on the field study and provided clothianidin with a full registration after it indicated that it was able to generate enough data by combining the defunct field study with other proprietary studies Bayer conducted. Now, as part of a review of another neonicotinoid, imidacloprid, EPA is finally confirming that these chemicals harm pollinators.
The flubendiamide incident with Bayer shows that even when conditional registration data is submitted and adequately reviewed, EPA is unable to effectively execute its statutory obligation to prevent unreasonable adverse effects on the environment. A prudent approach to protecting environmental health would be to halt the use of conditional registrations, as the Canadian Pest Management Regulatory Agency recently decided to do. Rather than provide avenues for chemical companies to game the system and poison the environment, EPA should take strong action to encourage pest prevention and readily available alternatives to toxic pesticides.
For more information on how pesticides endanger the health and quality of our nation's waters, see Beyond Pesticides' Threatened Waters program page.
All unattributed positions and opinions in this piece are those of Beyond Pesticides.
Source Reuters, EPA letter, Bayer letter