15
Mar
(Beyond Pesticides, March 15, 2016) Executive agencies are falling short in their efforts to protect honey bees and other wild pollinators from catastrophic declines, according to a new report from the U.S. Government Accountability Office (GAO). GAO, an investigative agency that works on behalf of the U.S. Congress, was tasked by the Senate to evaluate the progress the Environmental Protection Agency (EPA) and U.S. Department of Agriculture (USDA) have made in their actions to address the multiple threats contributing to declining managed and wild pollinators.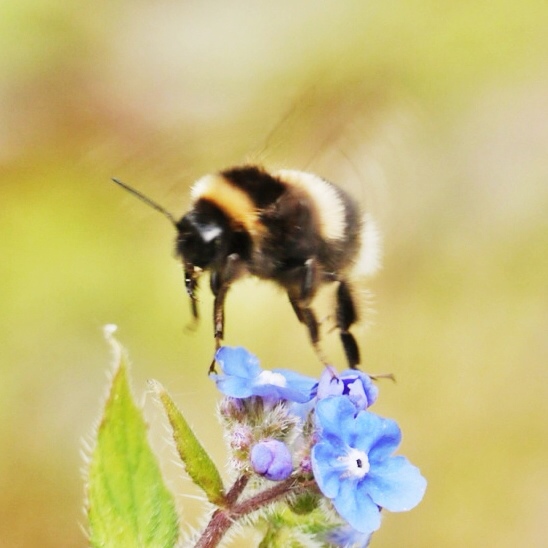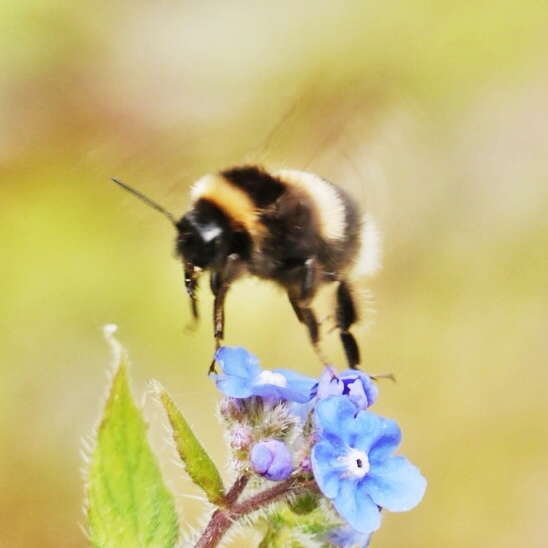 Since 2006, U.S. beekeepers have experienced unsustainable colony die-offs, averaging over 30% each year. Concurrent declines in wild and native pollinators are also occurring, though data on
the magnitude of these losses have not undergone comprehensive scientific evaluation. While a range of factors, from habitat loss, to climate change, diseases, viruses, and parasites are all contributing to these declines, independent science has identified that pesticides, specifically a new class of systemic insecticides called neonicotinoids, are the major drivers of the crisis for both managed and wild bees. In fact, some studies show that the widespread exposure to neonicotinoids increases bees' vulnerability to diseases, viruses, and mites.
The GAO report recommends a number of action items for EPA and USDA to implement moving forward. USDA is advised to increase the monitoring of wild, native bees. Although charged to do so by the White House Pollinator Task Force, USDA had not begun to develop a mechanism to coordinate these efforts with other federal agencies, according to  GAO. The report notes, "USDA officials said they had not coordinated with other agencies to develop a plan for monitoring wild, native bees because they were focused on other priorities." USDA was also chastised by GAO for its inability to evaluate its conservation programs. Although the agency has dedicated millions of dollars to conservation programs, the report notes that USDA does not have the internal expertise to evaluate the effectiveness of its methods. "By evaluating gaps in expertise, USDA could better ensure the effectiveness of its efforts to restore and enhance bee habitat plantings across the nation," the report says.
Within its recommendations to EPA, GAO's report focuses on how the agency evaluates the effect of pesticides on pollinators. Although EPA has taken  modest steps to revise pesticide labels and is encouraging states to develop voluntary management programs, these efforts have done little to change pesticide exposure patterns to pollinators. GAO identified the need for EPA to develop a plan to assess pesticide risks to a range of bee species beyond honey bees, as current EPA evaluations only use honey bees a surrogate for other wild bee species. While the report notes that EPA is working in coordination with international partners to create standardized guidelines for analyzing pesticide risks to pollinators, GAO recommends that EPA develop a stop-gap program to analyze these risks while more formal guidelines are under consideration.
GAO's report highlights a long-running blind spot within EPA's pesticide evaluation program: pesticide synergism, the risk of combining mixtures of different pesticide active ingredients, which independent science shows may be more or less toxic than a single active ingredient by itself. Currently, EPA only evaluates the toxicity of an active ingredient alone, and does not consider the hazards of pesticide mixtures (or inert ingredients) in common pesticide products. In fact, during GAO's interview process with stakeholders, EPA claimed it did not know where to find information on common pesticide mixtures. "EPA officials agreed that such mixtures may pose risks to bees but said that EPA does not have data on commonly used mixtures and does not know how it would identify them." The report notes that other stakeholders said that this data could be found by surveying farmers, pesticide manufacturers, and others. GAO's suggestion that mixtures be evaluated echoes the White House Pollinator Task Force's recommendation, and is an area of research long overdue not only for bees and wild pollinators, but for human impacts as well.
GAO investigations are conducted by interviewing a range of stakeholders, including government officials, university researchers, commercial beekeepers, environmental advocates and pesticide industry officials (see page 71). Beyond Pesticides was interviewed for this GAO report. Along with farmers, commercial beekeepers, state organizations, and university researchers, it was suggested that USDA investigate, "[i]ssues related to the effects of pesticides on bees, including: the effects from entire pesticide products, fungicides, inert ingredients, adjuvants, multiple pesticides from different crops and locations, treated seeds, and tank mixes; the sublethal and synergistic effects of pesticides; the effects on different life stages of bees, native bees, individual bees, and the entire colony over its life span; and the effects of pesticide concentrations in surface water."
Within the pesticide industry, Bayer and Syngenta, the two major manufactures of neonicotinoid pesticides were interviewed for the report. It is telling that the pesticide industry stands alone in its opposition to the vast majority of stakeholders, even within conventional agriculture, regarding the need to study impact of pesticides on pollinators. Representatives of the pesticide industry told GAO that, "USDA should conduct less research on the connection between pesticides and bee declines. (see page 64)" Although this assertion should not be surprising, its implications are stark. Industry has already moved to suppress the research of USDA scientists investigating the connection between pesticides and pollinators. Last week a front-page story in The Washington Post Magazine detailed the ways in which USDA retaliated against a top researcher for discussing his studies on pesticide hazards with the public. It is evident that pressure from industry played a role in Jonathan Lundgren's, Ph.D, demerits.
GAO has a long history of producing fair and balanced assessments of federal agency work, including a 2013 report on EPA's conditional registration process, and several reports in the 1990s on risks regarding lawn care pesticides (1,2,3). Given the inadequacy of actions to date and the pesticide industry's position that there is no problem to be investigated, reversing pollinator declines will take sustained advocacy efforts from concerned residents across the United States. Join  Beyond Pesticides to help pollinators. Sign on to show your support for a pesticide-free community, and work to lobby elected officials to eliminate toxic pesticide use in your town. Also, make sure to buy organic, the only U.S. certified system of agriculture that disallows the use of bee-toxic, synthetic pesticides like neonicotinoids and requires farmers to foster soil health and biodiversity.
All unattributed positions and opinions in this piece are those of Beyond Pesticides.
Source: GAO Report on Bee Health