30
Jun
(Beyond Pesticides, June 30, 2016) In a move that goes one step further than the recently passed state-wide bill restricting consumer sales of neonicotinoid (neonics) products, Howard County, Maryland has taken the initiative to restrict the use of neonicotinoids on parklands. The new policy, announced June 16, cites the growing number of studies linking neonicotinoid use to adverse effects on pollinator species.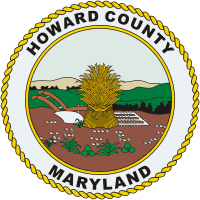 The Department of Recreation and  Parks (DRP) manages approximately 10,000 acres of parkland within Howard County. According to the new policy and procedure, DRP is restricting the use of neonicotinoids, "due to recent research suggesting that there is a link between pesticides that contain neonicotinoids negatively effecting populations of pollinator species, such as; honeybees, native bees, butterflies, moths and other insects." Neonics were often used on parklands for grubs on turf, Japanese beetles on trees,  and aphids on flowers and are now prohibited on all County parkland, including sports fields, garden plots, golf course and open space. Exemptions exist for agricultural uses and invasive pest infestations. Read the new neonicotinoid policy.
Just this past May, Maryland officially became the first state in the nation to pass legislation  against neonicotinoids. The state legislature passed the  Maryland Pollinator Protection Act  (Senate Bill 198/House Bill 211), under which consumers will not be permitted to buy pesticides that contain neonicotinoids starting in 2018. Certified pesticide applicators, farmers and veterinarians will still be allowed to use neonicotinoids. Numerous studies  confirm that neonics contribute to bee mortality and colony health deterioration, as well as to declines in native pollinators, including birds and butterflies. At the national level, beekeepers lost an average of 44% of their colonies over the past year.  Last year, Maryland lost more than 60 percent of its beehives as commercial beekeepers – of which there are more than 1,800 statewide. These are losses are higher than the average reported national losses.
In an official statement, Howard County Executive Allan H. Kittleman said, "Many of us have heard about the decreasing numbers of both honey bees and monarch butterflies. While the EPA continues to look at the potential negative impacts of neonicotinoids, the Department of Recreation and Parks has crafted a policy that is practical and sets forth guidelines for those instances when there is no other option but to use neonicotinoids. We hope that this new policy will encourage the entire community to use alternative means to control pests."
The policy incorporates feedback from the Recreation and Parks Board, the Howard County Bird Club, the Sierra Club and others. DRP began developing the policy after discussions between Mr. Kittleman and environmental advocates during fall 2015.
Other states like  Connecticut are also taking action to restrict the use of these harmful pesticides. Numerous  local communities,  universities, and  retailers  have also taken steps to remove neonicotinoid pesticides from use. At the federal level, Congress has an opportunity to suspend the use of  neonics  until they have been proven not to result in unreasonable adverse effects on pollinators through the  Saving America's Pollinators Act. Last week, the White House released its  Pollinator Partnership Action Plan (PPAP),  a follow-up to its 2015  National Pollinator Health Strategy, which outlines action that can and are being taken to provide pollinators with more forage and habitat. However, the plan continued to fall short of meaningful action for pollinators, calling for very little protections from pesticides.
Beyond Pesticides and its allies have called for suspensions on neonicotinoid pesticides, particularly the most widely used and toxic: imidacloprid, clothianidin and thiamethoxam. These pesticides are used in a variety of home and garden products, and most commonly in corn and soybean seed coatings, where they remain in plant tissues, including pollen and nectar, for long periods of time. Along with suspensions of registrations, groups have urged EPA to conduct broader reviews on the impact of these systemic pesticides on ecosystems and organisms, including endangered species and biodiversity.
For more information of pesticides and pollinators visit, www.beeprotective.org.
All unattributed positions and opinions in this piece are those of Beyond Pesticides.