26
Oct
(Beyond Pesticides, October 26, 2016) The U.S. Environmental Protection Agency (EPA) has launched a criminal investigation at several locations in Missouri into the illegal spraying this summer of the herbicide dicamba. EPA's investigation is ongoing and stems from widespread complaints of damage to various crops across Missouri and several other states in the Midwest and Southeast. Dicamba, a widely used herbicide, has had frequent problems with drift and subsequent crop injury. Many suspect that  farmers who planted the new dicamba-tolerant genetically engineered (GE) seeds in the region, when faced with a proliferation of pigweed this year, illegally sprayed dicamba across their fields, leading to drift and off-site crop damage to other farmers. While USDA has deregulated (approved) dicamba-tolerant crops, EPA is expected to but has not yet registered a formulations of dicamba for use on GE crops. Dicamba is highly volatile and prone to drift.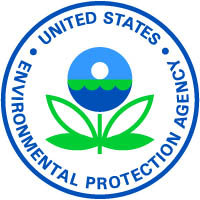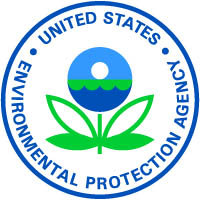 In a statement to the Arkansas Democrat-Gazette, EPA's Region 7 office said the Missouri Department of Agriculture received more than 100 complaints since June 22, 2016. The complaints allege damage to more than 41,000 acres of soybeans, and other crops including peaches, tomatoes, watermelons, cantaloupe, rice, purple-hull peas, peanuts, cotton and alfalfa; as well as to residential gardens, trees and shrubs. More than 25 similar complaints were lodged with the Arkansas Department of Agriculture's Plant Board, with most coming from Mississippi and Craighead counties in northeast Arkansas. Those complaints are being looked into by plant board investigators.
In its statement, EPA said officials served federal search warrants during the week of Oct. 10 at "several locations in Cape Girardeau, Dunklin, New Madrid and Stoddard counties" of Missouri. The warrants were issued by a U.S. magistrate judge in Cape Girardeau "for the expressed purpose of gathering evidence of possible violations" of federal law governing the use of herbicides and regarding "other federal crimes," according to the statement.
In 2015, the U.S. Department of Agriculture (USDA) approved the dicamba-tolerant cotton, soybean and corn seed as a method to control glyphosate-resistant "superweeds," which have spread as a result of the use of Roundup Ready on GE herbicide-tolerant crops. However, EPA has not yet approved the new dicamba product formulation for use on the new dicamba-tolerant crops. Current allowable uses for dicamba products are restricted to pre-plant and post-harvest burndown applications. The new formulation of dicamba is said to be lower in volatility than the other versions of dicamba. However, data on this has not been made public for peer review, and the validity of these claims remain unsubstantiated. Monsanto, the manufacturer of these GE seeds,  told NPR  that it made clear to farmers that they could not spray dicamba on its dicamba-tolerant crops.
Pesticide drift is an inevitable problem of pesticide application, and dicamba drift and subsequent crop injury to sensitive broadleaf crops has been a frequent problem. Abnormal leaf growth, floral development, reduced yield, and reduced quality have all been observed from dicamba drift.  A  study published by Pennsylvania State scientists  in late 2015 found dicamba drift was "frequently responsible for sublethal, off-target damage" to plants and insects. Researchers found that even very low rates of dicamba herbicide exposure negatively affected plant flowering, and thus insect pollination. Historically, to mitigate against potential risks from pesticide drift EPA has required buffer zones and application restrictions. However, these have not been sufficient to alleviate off-site crop damage and environmental contamination. Additionally, as demonstrated with these incidents, there are challenges with pesticide product label compliance.
The use of other highly volatile herbicides like 2,4-D on GE crops also presents growing pesticide drift concerns in light of new 2,4-D tolerant GE varieties. With lawmakers  contemplating increasing fines  on illegal pesticide applications in Missouri, ultimately, this problem will need to be addressed on a more comprehensive scale, as conventional farmers will need to diversify the crops they plant and implement other cultural practices to deter weeds, including using cover crops, crop rotation, and intercropping. Food distribution systems will also need to shift to accommodate greater diversity in farmer fields.  Organic agriculture  represents a time-tested approach to managing weeds and avoiding resistance problems that plague GE cropping systems. With organic, the use of toxic synthetic herbicides and GE seeds is prohibited, and farmers must craft an organic system plan aimed at improving soil health and managing pests and weeds should they arise.
All unattributed positions and opinions in this piece are those of Beyond Pesticides.
Source: Northwest Arkansas Democrat-Gazette