05
Jul
(Beyond Pesticides, July 5, 2016) Last week, Malibu City Councilmembers, in a unanimous decision (5-0), voted to make Malibu, California's (CA) public spaces poison free, which means an immediate ban on all pesticides, rodenticides and herbicides. During a marathon meeting that ran into the early hours past midnight, more than 24 Malibu residents and stakeholders came to give public comments on pesticide use on public parks and city property. You can view the city council meeting here. The entire discussion and vote is included, starting at 3:29:37 (or section 6.A.).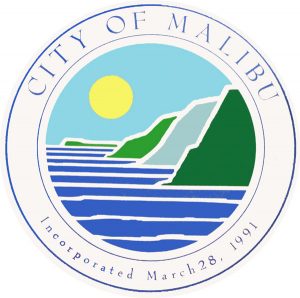 Many of the residents were with an community  group called Poison Free Malibu, which is a group that advocates for the elimination of toxic pesticide use in the area. According to the Malibu Times, Kian Schulman, RN, founder of Poison Free Malibu, gave a presentation on the effects of pesticide chemicals and their connection to diseases such as cancer and neurological issues like ADHD and Alzheimer's. Ms. Schulman's presentation included a picture of a city worker spraying pesticides on Legacy Park, while wearing a full hazmat suit as a child rode their bicycle close by. Several Poison Free Malibu supporters attended the meeting and gave a presentation on the adverse effect of the chemicals and the failures of the Environmental Protection Agency to protect the public.
The Malibu Monarch Project, a group dedicated to bringing the monarch butterfly population back to Malibu, also showed support for the pesticide removal. "Malibu should be the leader of environmental protection," said Anya Jessup of the Malibu Monarch Project. Other non-affiliated residents expressed a desire for Malibu to lead the charge on environmental issues. "We say we're environmentally conscious. Now we need to start acting like we're environmentally conscious," said local activist Jennifer deNicola, "Malibu needs to be this beacon of what cities can be."
According to the Malibu Times, council members had met with Poison Free Malibu prior to the meeting, receiving additional information about the issues. All five members of the council showed support in their comments and provided potential additions on top of the suggested actions. "The City of Portland has a 60-page document of all the things they've looked at and tried. We ought to be doing that," said Council Member John Sibert. He also cited the Environmental Sustainability Committee that was created in Malibu a year ago to specifically look at environmental sustainability policy.
Because of the state's regressive pesticide preemption law, the city is barred from passing legislation that halts the use of pesticides on private property. However, Malibu joins dozens of communities across the country that have not let the issue of state preemption get in the way of passing policies that are still protective of human health and the environment, even if they are unable to restrict pesticide use on privately owned land. Concern over unnecessary cosmetic pesticide use has been echoed across the nation by grassroots coalitions of health and environmental advocates. In Montgomery County, Maryland, legislation introduced by Councilmember George Leventhal,  successfully  advanced  by the parent group Safe Grow Montgomery, allows only lawn care products to be used on private and public property that are compatible with organic practices. Maryland is one of only seven states that has not preempt local jurisdictions from  restricting pesticides more stringently than the state.
In 2012, Ohio's Cuyahoga County Council voted to limit the use of chemical insecticides, weed killers and other pesticides on county property. That same year, Richmond, California's City Council unanimously approved a pesticide reform ordinance targeting the use of toxic chemical pesticides within city boundaries. In February 2016, the  city council of St. Paul, MN adopted a resolution to make the city more pollinator friendly by banning bee-toxic neonicotinoids and other pesticides "proven  to be harmful to pollinators" and require an  updating of its  Integrated Pest Management (IPM) program,  mandating  non-chemical methods. That same month, the City Council of Irvine, CA, with a population of over 250,000 people, voted unanimously to stop the use of hazardous pesticides on city property. Just this month, Howard County, Maryland has taken the initiative to restrict the use of neonicotinoids on parklands.
Of 30 commonly used lawn pesticides, 17 are linked with cancer or carcinogenicity, 11 are linked with birth defects, 19 with reproductive effects, 24 with liver or kidney damage, 14 with neurotoxicity, and 18 with disruption of the endocrine (hormonal) system. Of those same 30 lawn pesticides, 17 are detected in groundwater, 23 have the ability to leach into drinking water sources, 24 are toxic to fish and other aquatic organisms vital to our ecosystem, 11 are toxic to bees, and 16 are toxic to birds. With numbers like this, the only logical question becomes: is this really necessary and what can we do to stop or prevent this kind of contamination?
For more information on organic-based, pesticide-free lawn and landscape management, see Beyond Pesticides' Lawns and Landscapes program page. Beyond Pesticides encourages concerned citizens to stand up and make their voices heard in their community. If you'd like to join Malibu, CA and help ban pesticide use in your community's public spaces, contact Beyond Pesticides at 202-543-5450 or at info@beyondpesticides.org.
Source: Malibu Times
All unattributed positions and opinions in this piece are those of Beyond Pesticides.