16
Feb
(Beyond Pesticides, February 16, 2011) Many agricultural pesticides —including some previously untested and commonly found in food— disrupt male hormones, according to new tests conducted by British scientists. Meanwhile, U.S. researchers at the National Institutes of Health have found that people who used two specific varieties of pesticide were 2.5 times as likely to develop Parkinson's disease.
Pesticides Impact Male Hormones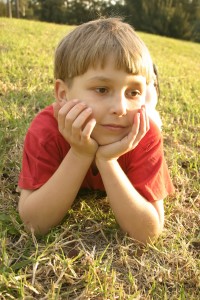 Evidence suggests that there is widespread decline in male reproductive health and anti-androgenic pollutants, also known as endocrine disruptors, may play a significant role. Thirty out of 37 pesticides tested by the researchers at the University of London altered male hormones, including 16 that had no known hormonal activity until now. There was some previous evidence for the other 14. Most are fungicides applied to fruit and vegetable crops, including strawberries and lettuce. The study, "Widely Used Pesticides with Previously Unknown Endocrine Activity Revealed as in Vitro Anti-Androgens," is published in Environmental Health Perspectives. The British researchers screened the chemicals using in vitro assays, which use human cells to check whether the pesticides activate or inhibit hormone receptors in cells that turn genes on and off. Scientists, however, are uncertain what actually happens in the human body at the concentrations of chemicals that people encounter in fruits and vegetables. Fetuses and infants are particularly at risk when exposed in the womb or through breast milk because the hormones control masculinization of the reproductive tract.
Of the tested compounds, the most potent in terms of blocking androgens is the insecticide fenitrothion, an organophosphate insecticide used on orchard fruits, grains, rice, vegetables and other crops. Others with hormonal activity include fludioxonil, fenhexamid, dimethomorph and imazalil, which are all fungicides. Fungicides are often applied close to harvest, so they are frequently found as residue in food. Some are new compounds which have been used for only a few years. Fungicides are typically applied as mixtures in order to increase effectiveness and prevent development of resistant strains and, therefore, human exposure to mixtures of these in vitro anti-androgens may be considerable. For six of the pesticides that showed hormonal activity for the first time, the authors said they "strongly recommend" the next round of testing, using lab animals. "Due to estimated anti-androgenic potency, current use, estimated exposure, and lack of previous data, we strongly recommend that dimethomorph, fludioxonil, fenhexamid, imazalil, ortho-phenylphenol and pirimiphos-methyl be tested for anti-androgenic effects in vivo." For the first four pesticides, they called it "a matter of urgency." They are used on strawberries, lettuce, grapes and other fruits and vegetables.
Some research has linked pesticides to abnormal genitals in baby boys, such as cryptorchidism and hypospadias, and decreased sperm counts in men. Male fertility is thought to be declining in many countries, and testicular cancer is increasing. Some scientists have dubbed this compilation of male disorders "testicular dysgenesis syndrome," and suggested that hormone-disrupting environmental contaminants play a role.
"This study indicates that, not surprisingly, there are many other endocrine disruptors that we have not yet identified or know very little about," said Emily Barrett, PhD, a University of Rochester assistant professor in obstetrics and gynecology who was not involved in the study. "This underlines the glaring problem that many of the chemicals that are most widely used today, including pesticides, are simply not adequately tested and may have serious long-term impacts on health and development," said Dr. Barrett.
The findings come as the U.S. Environmental Protection Agency (EPA) faces opposition from the pesticide industry after expanding its Endocrine Disruptor Screening Program, which requires testing of about 200 chemicals found in food and drinking water to see if they interfere with estrogen, androgens or thyroid hormones. None of the 16 pesticides with the newly discovered hormonal activity is included in the EPA's program, which means they are not currently being screened. In 2009, Rep. Jim Moran (D-VA) and Senator John Kerry (D-MA) introduced The Endocrine Disruption Prevention Act of 2009 [H.R. 4190] in Congress to explore linkages between hormone disrupting chemicals in the environment and everyday products and the dramatic increase of autism, hyperactivity, diabetes, obesity, breast cancer, prostate cancer and other hormone related disorders. In 2010, The Center for Biological Diversity petitioned EPA to establish new water-quality criteria for numerous endocrine disrupting chemicals (EDC) under the Clean Water Act. If adopted, it will be a big step in regulating and eliminating persistent and widespread chemicals that damage reproductive functions in wildlife and humans
For more information on Endocrine Disruptors, please see Beyond Pesticides' Endocrine Disruption brochure and Fact Sheet: Pesticides That Disrupt Endocrine System Still Unregulated by EPA.
Theo Colborn, PhD will be a keynote speaker at the 29th National Pesticide Forum April 8-9 in Denver, CO. Dr. Colburn has been honored by Time magazine as a global Environmental Hero, Dr. Colborn is co-author of Our Stolen Future and president of The Endocrine Disruption Exchange (TEDX).
Study Confirms Pesticides, Parkinson's Disease Link
New research released shows a link between the use of two pesticides, rotenone and paraquat, and Parkinson's disease. People who used either pesticide developed Parkinson's disease approximately 2.5 times more often than non-users. This research, "Rotenone, Paraquat and Parkinson's Disease," out of the National Institutes of Health, supports earlier research demonstrating a link between the two pesticides and Parkinson's disease. Pesticides are long suspected of being tied to Parkinson's, at least in part, because of the high rate of the disease among farmworkers. Scientists have also been aware for many years that both paraquat and rotenone are neurotoxins that, when given to animals, reproduce features of Parkinson's in the brain. Previous findings show that exposure to pesticides within 500 meters of an individual's home increases the risk of developing Parkinson's by 75 percent.
The authors studied 110 people with Parkinson's disease and 358 matched controls from the Farming and Movement Evaluation (FAME) Study to investigate the relationship between Parkinson's disease and exposure to pesticides or other agents that are toxic to nerve tissue. FAME is a case-control study that is part of the larger Agricultural Health Study, a study of farming and health in approximately 90,000 licensed pesticide applicators and their spouses. The investigators diagnosed Parkinson's disease by agreement of movement disorder specialists and assessed the lifelong use of pesticides using detailed interviews.
Paraquat is a weedkiller that is known to increase the production of certain proteins in the brain that damages cells that produce dopamine. People with Parkinson's have a dopamine shortage that causes the motor problems, muscle tremors, and rigidity that characterize Parkinson's. Rotenone inhibits the function of mitochondria in the brain, which is responsible for regenerating certain brain cells. Both pesticides are largely restricted, due to concerns about links to Parkinson's. Paraquat is restricted to certified applicators and rotenone is only permitted to kill invasive fish species.
For more information, read Beyond Pesticides' report "Pesticides Trigger Parkinson's Disease," a review of published toxicological and epidemiological studies that link exposure to pesticides, as well as gene-pesticide interactions, to Parkinson's disease.
The Pesticide-Induced Diseases Database captures the range of diseases linked to pesticides through epidemiologic studies. The database, which currently contains 383 entries of epidemiologic and laboratory exposure studies, will be continually updated to track the emerging findings and trends.