24
Mar
(Beyond Pesticides, March 24, 2010) Due to a significant increase in adverse incidents, the U.S. Environmental Protection Agency (EPA) is taking a series of actions aimed at increasing the safety of spot-on pesticide products for flea and tick control for cats and dogs. EPA will begin reviewing labels to determine which ones will require new instructions and labeling for on-spot flea products. EPA began investigating the products after discovering a sharp rise in the number of dogs and cats reported to be sick. Incidents reported by consumers rose from 28,895 in 2007 to 44,263 in 2008, an increase of 53 percent.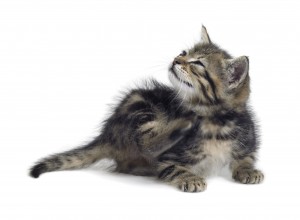 The products investigated, including the popular Frontline and Advantage brands, are small vials of liquid pesticides that pet owners apply monthly to the backs of dogs or cats to kill fleas and ticks. EPA began investigating the products after discovering a sharp rise in the number of pets reported to be sick after they were treated. The year long investigation, conducted by a team of veterinarians assembled by the agency, concluded that certain pets — small dogs between 10 and 20 pounds — are most susceptible to the problems, which include rashes, vomiting, diarrhea and seizures.
EPA plans to develop more stringent testing and evaluation requirements for both existing and new products. EPA expects these steps will help prevent adverse reactions. In dogs and cats that can include skin effects, such as irritation, redness, or gastrointestinal problems that include vomiting or diarrhea, or effects to the nervous system, such as trembling, appearing depressed or seizures from pet spot-on products. Pets are more vulnerable to pesticides for several reasons. They walk through chemically-treated areas unknowingly, absorb pesticides through their mouth, nose, and eyes, and can absorb through their skin any powder that sticks to their fur.
"EPA is committed to better protecting the health and safety of pets and families in all communities across our nation," said Steve Owens, assistant administrator of EPA's Office of Prevention, Pesticides and Toxic Substances. "New restrictions will be placed on these products, and pet owners need to carefully read and follow all labeling before exposing your pet to a pesticide."
New instructions and warnings are expected on product labels within the next several months. If these steps don't reduce the problems, "we will take more significant action. We will remove products from the market if we have to," Mr. Owens said. The agency, as in other cases, continues to stress the importance of reading the product label, which is misleading in suggesting that compliance with the pesticide label instructions is fully protective of pets, while flaws in the pesticide regulatory process, such as little to no evaluation of endocrine disrupting effects, low level and aggregate exposures continue to allow toxic chemicals onto the consumer market.
Many pet owners who use the treatments think they are applying medication to their pet, but they actually are treating them with potent pesticides, including permethrin – a possible carcinogen and endocrine disruptor- which also is used to kill pests on agricultural crops and yards. While most problems were minor, such as skin rashes, but about 600 dogs and cats died in the incidents reported in 2008, EPA records show.
These are not new issues for EPA, which has focused on mitigating hazards for decades only to result in continued pet poisonings, as described in the 2002 Whole Dog Journal article "Are "Spot-On" Flea Killers Safe?" Beyond Pesticides had urged EPA to cancel and retailers to remove from their shelves Hartz products linked to animal deaths as far back as the 1980's. In addition to pet exposure to synthetic pyrethroids, Beyond Pesticides has asked EPA to consider the exposure to people, especially children, petting treated pets. In the case of children, hand to mouth activity of children results in ingestion of the chemicals used to treat pets. EPA last issued a relabeling program and manufacturers agreed to a public education campaign on flea and tick products in 2002. In the past, Hartz has challenged efforts by Beyond Pesticides to warn consumers about hazards to pets and people.
Chihuahuas, shih tzus, miniature poodles, pomeranians and dachshunds had the most reported incidents, according to the EPA report. For products containing cyphenothrin, a synthetic pyrethroid and an endocrine disruptor, those breeds accounted for 33 percent of the reported problems. For products containing permethrin, shih tzus, bichon frise, chihuahuas, yorkshire terriers and maltese were involved in more than 25 percent of the incidents. K-9 Advantix for Dogs contains permethrin and some Sergeant's products and Sentry's Pro XFC contain cyphenothrin.
The problem might be the dose. The agency is telling manufacturers to narrow the range of weights identified for their products. In addition, the investigation found that cats were sickened when products intended for dogs were used on them. Permethrin is particularly dangerous for cats and is not used in any on-spot treatments for cats. EPA has reported the results of the evaluation, and has begun to take steps to address the spike in reported incidents. Among immediate actions that EPA will pursue are:
Ӣ Requiring manufacturers of spot-on pesticide products to improve labeling, making instructions clearer to prevent product misuse.
Ӣ Requiring more precise label instructions to ensure proper dosage per pet weight.
Ӣ Requiring clear markings to differentiate between dog and cat products, and disallowing similar brand names for dog and cat products. Similar names may have led to misuse.
Ӣ Requiring additional changes for specific products, as needed, based on product-specific evaluations.
Ӣ When new products are registered, granting only conditional, time-limited registrations to allow for post-marketing product surveillance. If there are incidents of concern associated with the product, EPA will take appropriate regulatory action.
Ӣ Restricting the use of certain inert ingredients that EPA finds may contribute to the incidents.
Ӣ Launching a consumer information campaign to explain new label directions and to help users avoid making medication errors.
EPA will also require more standardized post-market surveillance reporting on adverse effects, require submission of more sales information so the agency can better evaluate incident rates, and bring up-to-date the scientific data requirements on pre- and post-market testing so they are more in line with the U.S. Food and Drug Administration's requirements. In addition, new on-spot products will be granted only conditional and time-limited approval so that side-effects can be investigated before the products are fully approved. Manufacturers also will have to disclose more information about the "˜inert' ingredients in their products, and some of those ingredients will be restricted.
EPA and Beyond Pesticides recommend that owners consult a veterinarian about the best way to protect their pets from fleas and ticks or whether pesticides are needed, especially before using any product on weak, aged, medicated, sick, pregnant or nursing pets, or on pets that have previously shown signs of sensitivity to pesticide products.
Take Action: The agency is inviting public comment on how best to implement these new measures. Tell EPA that hazardous chemicals that poison pets should NOT be in pet products! Submit comments by May 17, 2010 at www.regulation.gov; docket number EPA-HQ-OPP-2010-0229. More information on pet products and safety tips, read Beyond Pesticides', "Pesticides and Pets-What You Should Know to Keep Your Pets Safe."
Visit Green Paws: www.greenpaws.org — a flea and tick product guide for pet owners that ranks more than 125 products, categorizing products by the level of their potential health threat for information on safer alternatives.
Source: EPA News Release and Environmental Health News