04
Apr
(Beyond Pesticides, April 04, 2011) After Friday's vote (April 1, 2011) to weaken protections from pesticides in the Clean Water Act, send a message to your U.S. Representative today. See action steps, as easy as two clicks, at the end of this post. The U.S. House of Representatives passed the Reducing Regulatory Burdens Act (H.R. 872) by a vote of 292-130. The bill, introduced by Rep. Bob Gibbs (R-OH), amended the Federal Insecticide, Fungicide, and Rodenticide Act (FIFRA) and the Clean Water Act (CWA) to eliminate provisions requiring pesticide applicators to obtain a permit to allow pesticides or their residues to enter waterways. The bill effectively reversed a 2009 Sixth Circuit court decision which ruled that, under FIFRA and CWA, the U.S. Environmental Protection Agency (EPA) must require such permits.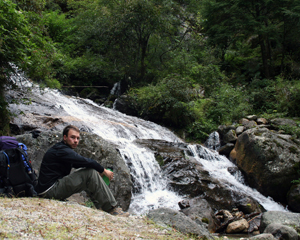 Sponsors of the bill said that the clean water requirements are "duplicative regulations" which would "unnecessarily burden" farmers and small businesses. However, the potentially high cost of public health problems, environmental clean-up efforts, and irreversible ecological damage that could result in the removal of this permitting process has not been considered. The reality is that this permitting process forces the pesticide users to seek alternative approaches to pest management if their current methods are going to contaminate nearby sources of water. And, given the vast knowledge that we have on organic, integrated pest management (IPM) and non-chemical solutions, this bill is a disastrous step backwards.
The 2009 court ruling came in the case National Cotton Council v. EPA. Prior to this case, EPA had deemed it unnecessary to require permits for pesticide applications near waterways. These previous regulations meant that, in instances where pesticides were applied directly to water to control pests such as mosquito larvae or aquatic weeds, or when pesticides were applied to control pests over or near water, applications were held to the much less stringent (FIFRA) standards. FIFRA, unlike the CWA, does not fully regulate or monitor water quality and the protection of aquatic ecosystems in the local context. When a pesticide is registered under FIFRA, the dangers of heightened toxicity because combinations of chemicals and chemical drift are not fully considered. EPA, in implementing FIFRA, uses controversial and, many studies say, inadequate exposure and essentiality assumptions in its risk assessment and does not take least-toxic alternatives into account. CWA, in contrast, uses a health-based standard, setting maximum contamination levels to protect waterways and requiring permits when chemicals are directly deposited into rivers, lakes and streams. In deciding the case, the court ruled that pesticides, when entering waterways, constitute pollutants, and as such, are subject to the permitting requirements of the CWA.
The permits are required as part of the National Pollutant Discharge Elimination System (NPDES), an element of the CWA. The purpose of the NPDES permits is, as the name suggests, to reduce and eventually eliminate pollutants in the natural environment through requiring polluters to obtain permits. This allows for oversight of the proposed discharge, including evaluation of the potential risks it might present to aquatic and semi-aquatic species. Because the discharges are weighed against standards that don't protect all species, are implemented with limited monitoring, and don't consider need, even approved permits often present the potential for damage to ecosystems in affected areas. However, NPDES permits do allow for local citizen input through allowing the public to comment on the proposed pesticide application in the context of the CWA goal of "restoration and maintenance of chemical, physical and biological integrity of Nation's waters," and thus provide the opportunity for increased oversight and accountability in a goal-oriented framework.
The current bill eliminated the elements in the NPDES program which require these permits, and thus allow for the associated regulatory review, through removing the associated provisions in FIFRA and the CWA.
For decades our nation's waterways have been polluted with hazardous pesticides and their degradates impacting aquatic populations of animals and plants, and decrease surface and drinking water quality. Results from the U.S. Geological Survey's (USGS) National Water-Quality Assessment Program studies show that pesticides are widespread in streams and ground water sampled within agricultural and urban areas of the nation. Many of these pesticides accumulate in fish and other organisms, making their way up the food chain, to eventually be consumed by the American public. Recent studies find that government agencies may be underestimating children's dietary exposure to pesticides and that they are a prime cause of attention deficit hyperactivity disorder, ADHD. Stronger regulatory action is needed to ensure that our waters, food and health are adequately protected from all industrial and agricultural pollution.
Thus, the NPDES permit was vital to protect U.S. waterways from indiscriminate pesticide contamination. The permit did not pose undue burden to farmers, foresters and ranchers as the permits are only required for a narrow range of uses, and does not affect terrestrial agricultural spraying.
For more background information, please see our previous coverages of this bill in Beyond Pesticides' Daily News entry and read the testimony of Charlie Tebbutt, the lead council of National Cotton Council v. EPA to the House Transportation and Infrastructure Committee.
Take Action:
Let your Member of Congress know how you feel about their vote using our automated system.