08
Jun
(Beyond Pesticides, June 8, 2011) In an article published by the American Chemical Society's (ACS) Journal of Agricultural and Food Chemistry, scientists at the University of Texas, El Paso and a co-investigator for the NSF/EPA University of California Center for Environmental Implications of Nanotechnology warned that, as a new era of nanoagriculture is about to start, very little is known about it from a human and environmental health standpoint. The findings are published in an article entitled "Interaction of Nanoparticles with Edible Plants and Their Possible Implications in the Food Chain."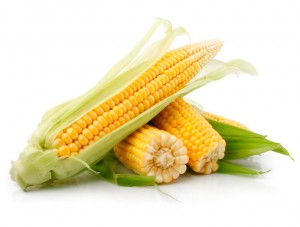 Nanoagriculture is the use of nanotechnology to boost the productivity of plants, primarily for food or fuel. The researchers, led by Jorge Gardea-Torresdey, PhD, set out to better understand whether certain plants take up and accumulate nanoparticles, and if so whether this interaction poses problems for the plants–and the animals that eat those plants. The particles also could end up in the environment, settling in the soil, especially as fertilizers, growth enhancers and other nanoagricultural products hit the market. Some plants can take-up and accumulate nanoparticles.
The scientists compiled and analyzed over 100 scientific studies into the effects of nanoparticles on edible plants (including cucumbers, rye, barley, and zucchini), and found that the uptake and buildup of nanoparticles vary widely depending on plant type as well as nanoparticle size and chemical composition, but warned that it is still unclear if these accumulations could be toxic to humans. The researchers state that very few references describe the biotransformation of nanomaterials in food crops, and the possible transmission of the nanomaterials to the next generation of plants exposed to nanomaterials is unknown. The possible biomagnification of nanomaterials up the food chain is also unknown. At the end of their analysis, the researchers are left reporting that they simply couldn't find many answers.
Last year, the National Organic Standards Board (NOSB) passed a recommendation directing the USDA National Organic Program (NOP) to prohibit engineered nanomaterials from certified organic products as expeditiously as possible. While there is overwhelming agreement to prohibit nanotechnology in organics generally, there is still confusion over the definition of what exactly should be prohibited and how to prohibit nanotech products in the organic industry. The recommendation deals specifically with engineered nanomaterials and purposefully omits those that are naturally occurring. Further it would block petitions seeking an exemption and keep nanomaterials out of food packaging and contact surfaces. The board adopted the following definition:
Engineered nanomaterials: substances deliberately designed, engineered and produced by human activity to be in the nanoscale range (approx 1-300 nm) because of very specific properties or compositions (eg. shape, surface properties, or chemistry) that result only in that nanoscale. Incidental particles in the nanoscale range created during traditional food processing such as homogenization, milling, churning, and freezing, and naturally occurring particles in the nanoscale range are not intended to be included in this definition. All nanomaterials (without exception) containing capping reagents or other synthetic components are intended to be included in this definition.
Nanosized particles are super small particles with unique properties that are now incorporated, not only in food production but into many consumer products including paper wrapping, clothing and cosmetics, are currently not regulated and have not been assessed for hazards that have the potential to impact public health and the environment. As these tiny materials hit the market, there are huge gaps in what scientists know about their properties. Earlier this year, the California's Department of Toxic Substances Control (DTSC) asked in-state nanotechnology companies and researchers to share how they are keeping tabs on several nano-sized metals, as evidence continues to emerge that these substances may have long-term implications for the environment. Some studies have shown that these some nanomaterials are turning up in end-stage sewage sludge, raising questions about long-term environmental problems. Other nanomaterials can be making their way to the water supplies.
Nanotechnology is a powerful new platform technology for taking apart and reconstructing nature at the atomic and molecular level. Just as the size and chemical characteristics of manufactured nanoparticles can give them unique properties, those same new properties —tiny size, vastly increased surface area to volume ratio, high reactivity— can also create unique and unpredictable human health and environmental risks. Scientists and researchers are becoming increasingly concerned with the potential impacts of these particles on public health and the environment. A study by scientists from Oregon State University (OSU) and the European Union (EU) highlights the major regulatory and educational issues that they believe should be considered before nanoparticles are used in pesticides.
Nanosilver, used as an antibacterial agent in many products, is much more toxic than regular silver and can cause damage in new ways. Concerns over nanosilver were first raised by national wastewater utilities in early 2006. A 2008 study shows that washing nanosilver socks releases substantial amounts of the nanosilver into the laundry discharge water, which will ultimately reach natural waterways and potentially poison fish and other aquatic organisms. Copper nanoparticles could be released from the treated wood during sawing or machining, cleaning, through normal wear and tear, or from product decomposition, and then become available for potential inhalation or ingestion. Reports stated in early 2009 that over five billion board feet of wood have been treated with its "micronized" copper products, so the potential for consumer exposure to nanoscale copper particles could be quite large.
Source: American Chemical Society