25
Jul
(Beyond Pesticides, July 25, 2012) A Texas border study has found that air samples in the homes of pregnant Hispanic women contain multiple household pesticides that could harm fetuses and young children. The first study of its kind conducted by the School of Medicine at The University of Texas Health Science Center San Antonio, finds traces of both household and agricultural pesticides that have been linked to disorders such as autism and attention deficit hyperactivity disorder.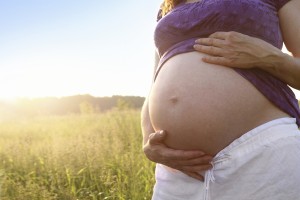 The researchers sampled air in 25 households, finding at least five pesticides in 60 percent of the dwellings. Nine other pesticides were identified in less than one-third of the homes. All the women were in the third trimester of pregnancy, when the fetal brain undergoes a growth spurt. Numerous studies have reported birth defects and developmental problems when fetuses and infants are exposed to pesticides, especially exposures that adversely affect mental and motor development during infancy and childhood. This new report is in the summer issue of the Texas Public Health Journal sent to members this week.
The study found 92 percent of air samples contained o-phenylphenol, which is used as a fungicide, germicide and household disinfectant, while 80 percent of samples contained chlorpyrifos, used in agriculture and to kill mosquitoes and other insects. Chlorpyrifos has been well-documented as posing risks to babies exposed in the womb to brain abnormalities after birth. Researchers asked the women questions about pesticide use and exposure, proximity to agricultural fields, the frequency of spraying operations, and the detection of pesticide odors drifting from fields. Air samples were measured for multiple pesticides used in agriculture, given the close proximity of the fields to participant homes. The U.S. Environmental Protection Agency (EPA) last week announced new mitigation measures to reduce bystander exposure to chlorpyrifos drift from agricultural fields, including the use of buffer zones for residential areas, schools, hospitals etc.
Propoxur, found in such products as granular baits and pet collars, was detected in 76 percent of samples. A 2011 study published in the journal NeuroToxicology found a positive link between exposure to the pesticide propoxur and poor motor development in infants. At the age of two, children exposed to propoxur in the womb experience poor development of motor skills, according to a test of mental development. Propoxur is a carbamate insecticide that was banned in 2007 for indoor uses to which children would be exposed; however, it is still commonly used in flea and tick pet collars.
The insecticide diazinon is found in 72 percent; and the herbicide trifluralin is found in 60 percent of homes. 12 percent of homes surveyed contain traces of agricultural pesticides. The study verifies the conclusions of a larger 2007 survey that found household pesticide levels are higher than desirable in the homes of 102 pregnant minority women in New York City.
"Increasingly, pesticide exposures are being linked to neurodevelopmental disorders such as autism and attention deficit hyperactivity disorder (ADHD)," said co-author Claudia S. Miller, M.D., M.S., professor in environmental and occupational medicine with the Department of Family and Community Medicine. "Planning for pregnancy today should include not only prenatal vitamins and a good diet, but also avoiding potentially hazardous pesticides. Instead, use non-toxic approaches for pest control and IPM."
Authors of the study recommend managing household pests using integrated pest management (IPM), a low-cost strategy to replace the use of residential pesticides. IPM includes least-toxic techniques other than spraying, including sanitation, proper storage and food and water, caulking of windows and doors; installation of door and window screens; and the use of boric acid and diatomaceous earth. Beyond Pesticides' Safer Choice brochure provides information on managing household pests with defined IPM principles.
"Once we educate our women of childbearing age about how they can safely and in a healthy manner diminish pests in their homes, they will feel empowered that they can make a difference in their family's life," says lead author Beatriz Tapia, M.D., M.P.H., lecturer at the UT Health Science Center "" Regional Academic Health Center campus in Harlingen.
Organophosphates, like chlorpyrifos, are extremely toxic to the nervous system. They are cholinesterase inhibitors and bind irreversibly to the active site of an enzyme essential for normal nerve impulse transmission —acetylcholine esterase (AchE)— inactivating the enzyme. High concentrations of organophosphates have been found in the bodies of pregnant women and children.
Despite numerous organophosphate poisonings of farmworkers, homeowners, and children, the EPA has allowed the continued registration of these products. In some cases, such as those of chlorpyrifos and diazinon, household uses of the products have been cancelled because of the extreme health risks to children, but agricultural, golf course, and "public health" (mosquito control) uses remain on the market. Furthermore, the cancellation of household uses does not restrict the use of remaining stocks, meaning homeowners who purchased diazinon, for example, before the 2004 phase-out, may still use this product.
In order to reduce exposure to these chemicals, expectant mothers should choose organic foods. Families should also stop using pesticides in and around the home and advocate banning cosmetic pesticides in their communities. For more information on what you can do, see our materials for new parents with tips on food choices and safer pest management, specifically designed for new moms and dads.
To see more scientific research on the effects of pesticides on human health, including birth defects, see our Pesticide-Induced Diseases Database.
Source: University of Texas Health Science Center Public Release
All unattributed positions and opinions in this piece are those of Beyond Pesticides.