05
Jul
(Beyond Pesticides, July 5, 2012) After a 2006 cancellation of uses due to unreasonable risks to farmworker health and the environment, and a 6-year phase out scheduled to conclude this September, the U.S. Environmental Protection Agency (EPA) is conducting a risk-benefit analysis to make a determination whether to keep in place or amend the cancellation order for the organophosphate azinphos-methyl (AZM), citing new information on the economic costs of using alternatives.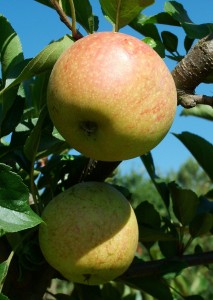 In 2001, EPA found that insecticides azinphos-methyl (AZM) posed unacceptable risks to farmworkers and announced that 28 crop uses were being canceled, seven crop uses were to be phased-out over four years, and eight crop uses were to be allowed to continue under a "time-limited" registration for another four years. Farmworker advocates challenged that decision in federal court citing that EPA failed to take into account the costs of poisoning workers, exposing children, and polluting rivers and streams. A settlement agreement effectively stayed the legal challenge pending EPA's reconsideration of the "time limited" uses of AZM. In November 2006, EPA decided that AZM poses unreasonable adverse effects and issued a final decision to cancel AZM, but allowed continued use on some fruit crops (apples, cherries, pears) for six more years – until 2012 – and on nut crops for three more years until 2009. After September 2012, it would become illegal to use AZM on any fruit or nut crops in the U.S.
Now EPA is reconsidering the phase out and may consider extending AZM use. According to the agency, it is committed to conducting a new benefit analysis (analysis of the impacts of cancellation) to determine whether AZM alternatives are working as expected. A benefit analysis was conducted for apples, pears, highbush blueberry, and tart and sweet cherry. EPA will use these analyses to make a determination in the next three months whether to keep in place or amend the cancellation order that becomes effective September 30, 2012.
Despite resounding objections from the environmental and public health community, AZM's phase out was instituted provided that certain risk mitigation provisions (reduced applications and application rates, as well as buffer zones around water bodies and certain structures) were implemented to reduce risk to workers and the environment. Even with the mitigation, EPA determined that the risks exceeded levels of concern for workers and non-target wildlife. The United Farm Workers of America, Beyond Pesticides and others, represented by lawyers from Earthjustice, argued in federal court that EPA's decision to allow the use of azinphos-methyl until 2012 was unconscionable. The plaintiffs contend that the phase-out period was too long because of the immediate and sevefacilitate this transition, growers, registrants and other stakeholders met periodically during the phase re risks it poses to farm workers and their families. However, EPA stated that it expected growers dependent on the AZM uses being phased out to successfully transition to the available alternative pesticides, including newer ones in the pipeline to replace AZM.
AZM is a highly neurotoxic organophosphate insecticide. Organophosphate insecticides attack the human brain and nervous system. Exposure can cause dizziness, vomiting, convulsions, numbness in the limbs, loss of intellectual function, and death. AZM poses risks to agricultural workers, water quality, and aquatic ecosystems. In 1991, AZM runoff was responsible for killing up to a million fish, along with turtles, alligators, snakes and birds in Louisiana. EPA reported that exposure to the pesticide caused enzyme changes in the red blood cells of 127 Californian farm workers, creating fears about potential long-term nervous system damage.
New information submitted to EPA by the registrants contends that alternatives to AZM are more expensive than estimates previously made, and must be used more frequently to control pests. However, a 2010 analysis conducted in Washington state found that the ban on AZM only modestly affected sales, prices and employment in the apple industry with a negligible impacts on the overall state's economy. EPA's document, Re-evaluation of the Grower Impacts of Cancelling Azinphos-methyl from EPA's Biological and Economic Analysis Division (BEAD) outlines the economic costs, the possibility of load rejections of fruit due to insect contamination, and possible loss of access to export markets due to restrictions on residues of alternative insecticides.
EPA has an astounding history of negotiated multi-year phase-outs with industry, placing economic gains over the protection of the health of the public. As seen in other EPA decisions, cancellation of a toxic pesticide does not mean that the chemical would be removed from the market, but it is allowed to linger on the market for years continuing in the endangerment of farmworker health and environmental contamination. For instance, in 2010, EPA negotiated a long phase-out agreement with endosulfan's manufacturers that allows uses to continue through 2016, even though EPA concluded that endosulfan's significant risks to wildlife and agricultural workers outweigh its limited benefits to growers and consumers, and that there are risks above the agency's level of concern for aquatic and terrestrial wildlife, as well as birds and mammals that consume aquatic prey that have ingested endosulfan.
Take Action: Tell EPA to ban the hazardous insecticide azinphos-methyl (AZM) to protect farmworkers and the environment.
For more information, see federal register docket EPA-HQ_OPP_2009-0365.
All unattributed positions and opinions in this piece are those of Beyond Pesticides.
Source: EPA Pesticides News Release