29
Aug
(Beyond Pesticides, August 29, 2012) Months after a highly publicized report concluded farming is responsible for underground water contamination in Central Valley, California, the state is poised to approve new groundwater rules to monitor underground water and control discharges of contaminants, such as fertilizers and pesticides. The new regulations, which may involve drilling monitoring wells and testing water, is receiving fierce opposition from industry and farmers who object to paying for monitoring.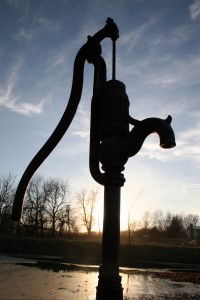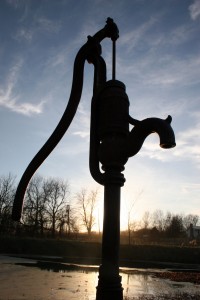 The new rules that are scheduled for approval early next year will affect about 3,000 farms in Fresno, Tulare, Kings and Kern counties, covering more than 1.6 million acres of farmland. More than 400 farmers and agriculture industry leaders packed an informational meeting held by the Central Valley Regional Water Quality Control Board last week to air their concerns over a plan to protect the region's groundwater from contamination. The seven-member board heard a day-long presentation by staff members on a draft of the rules to monitor groundwater and control discharges of contaminants such as fertilizers and pesticides.
For farmers, that could involve drilling monitoring wells, testing water, hiring consultants and completing paperwork. Staff for the Central Valley Regional Quality Control Board last month based cost estimates on the experience of other farming areas where the rules have already passed, and came up with the $100 million figure. Many farmers objected to the potential cost of water monitoring. Although the state initially estimated the cost at $120 per acre, that figure has since been revised to $21 an acre, more than 80% off the estimated cost.
Water board officials said one of the biggest causes of water contamination in the region is nitrates, a chemical that comes from fertilizers, septic tanks, animal waste and decaying plants. The chemical can cause a potentially fatal infant blood disease, called blue baby syndrome, and has been connected to several cancers. A National Institutes of Health study links increased risk of thyroid cancer with high nitrate levels in public water supplies. Studies by the U.S. Geological Survey and University of California at Davis have concluded that irrigated agriculture is a major source of nitrate pollution in groundwater. "And there is a significant issue with nitrates in Tulare County," said Clay Rodgers, assistant executive officer for the board. "The area has some of the worst problems with nitrates."
Pamela Creedon, executive officer of the regional Water Quality Control Board, told the audience that one of the goals of the water-monitoring program is to determine what farmers are doing on their farms to reduce water use and groundwater contamination. She also agreed that part of the nitrate contamination is the result of years of farming practices, not necessarily current ones. "But if it is polluted, we have to respond," Ms. Creedon said. "Water-quality laws are there to protect everyone, agriculture included." California has embarked on a campaign over the past decade to regulate water discharges from farms. The Irrigated Lands Regulatory Monitoring Program already has rules focused on protecting streams. Dairy farms have also been regulated. Now the state has begun to regulate discharges to underground water, a move applauded by water activists. But activists say state authorities need to lay out penalties clearly for polluters. The draft rules only spell out fixes for pollution problems, said lawyer Laurel Firestone of the Community Water Center in Visalia. "The draft doesn't have a trigger for penalties," she said.
California's governments, communities, and agricultural industry have struggled over nitrate contamination for decades. According to the 2012 report by University of California, Davis researchers, Addressing Nitrate in California's Drinking Water, nitrate runoff from agricultural regions is one of the state's most widespread groundwater contaminants. Nearly 10 percent of the 2.6 million people living in the Tulare Lake Basin and Salinas Valley might be drinking nitrate-contaminated water, the report found. If nothing is done to stem the problem, the report warned, those at risk for health and financial problems may number nearly 80 percent by 2050.
The report is the most comprehensive assessment so far of nitrate contamination in California's agricultural areas. The study area includes four of the nation's five counties with the largest agricultural production. It represents about 40% of California's irrigated cropland (including 80 different crops) and over half of California's dairy herd. Many communities in the area are among the poorest in California and have limited economic means or technical capacity to maintain safe drinking water, given threats from nitrate and other contaminants. Nitrate-contaminated water is well-documented in many of California's farming communities. Rural residents are at greater risk because they depend on private wells, which are often shallower and not monitored to the same degree as public water sources. Current contamination likely came from nitrates introduced into the soil decades ago. That means even if nitrates were dramatically reduced today, groundwater would still suffer for decades to come.
The agricultural industry, however, has maintained that it is not solely responsible because nitrates come from many sources. According to the UC Davis report, 96 percent of nitrate contamination comes from agriculture, while only 4 percent can be traced to water treatment plants, septic systems, food processing, landscaping, and other sources. In order to reduce this pollution, the report recommends managing nitrogen fertilizer and manure to increase crop nitrogen use efficiency, managing crop plants to capture more nitrogen and decrease deep percolation, as well as improving the storage and handling of fertilizers and manure to decrease off-target discharge.
Similarly, a 2011 report found increased levels of chemical pollution, including pesticides, in California water bodies. According to the report, which gathered monitoring data for 2008-2010, more than half of the state's water bodies do not meet existing water quality goals and many still need federal pollution control standards. While federal officials maintain that the increases are due to improved monitoring and not new pollution, the data presents a more accurate representation of real world contamination. Unfortunately, this also means that water pollution has been going under reported and underestimated for decades, with this new data more closely reflecting the state's pollution problem.
Take Action: Want to do your own part to help reduce the release of dangerous and damaging chemicals in our homes, farms, and environment? Support organic agriculture and institutional IPM programs at schools and hospitals! You can even go organic in your own home, lawn, and garden. There are alternatives to toxic pesticides available for a wide range of pests whether in agriculture, or throughout the urban environment including structural and landscape pest problems.
Source: The Fresno Bee