19
Nov
(Beyond Pesticides, November 19, 2012) At its October 15-18, 2012 Fall meeting in Providence, Rhode Island the National Organic Standards Board (NOSB) conducted standards reviews affecting the integrity of organic food and farming and rejected proposals that would have weakened the standards. As it does twice a year, the NOSB (a 15-member board appointed by the Secretary of Agriculture and intended by Congress to represent all stakeholders in the organic sector, including farmers, certifiers, processors, retailers, consumers, environmentalists, and a scientist) met in public, received public comments, and voted on a range of topics from biodegradable bioplastic mulch, supplemental infant formula ingredients, inert ingredients in allowed pesticides, fertilizers, to allowed synthetic substances. The Board considered subcommittee recommendations that had been proposed by each of the issue subcommittees -including crops, livestock, handling, materials, policy development, and certification, accreditation, and compliance- and subject to a public comment period that preceded the meeting.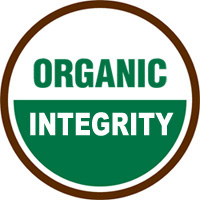 There were several highly controversial issues discussed, including the addition of supplemental chemical nutrients to organic infant formula, the use and removal of biodegradable biobased-bioplastic mulch film, and the new review requirement for inert ingredients that are integral to allowed pesticide products. You can find details for the meeting on Beyond Pesticides' organic action page.
Over the course of the four-day meeting, over 80 members of the public gave testimony on a wide array of issues. NOSB's decision-making took into consideration these comments in conjunction with about 620 written public comments, before voting on final recommendations. Some of the decisions that drew considerable discussion are highlighted below. To see the full results of each proposal and vote, go to Beyond Pesticides' Fall 2011 meeting page https://www.beyondpesticides.org/organicfood/action/archives/fall2012-results.php
Inert Ingredients
Beyond Pesticides is supportive of the NOSB's decision to require a review of so-called "inert ingredients," those ingredients in pesticide products on the National List that are not claimed to have pesticidal effects, but may be carriers, surfactants, or other ingredients of the formulation. The recommendation includes a tentative list of the proposed groups, new regulatory language, screening guidelines for Technical Evaluation Reports (TERs), and a rough timeline and procedures for review and completion. An Inerts Working Group (IWG) has developed the review process and will continue to improve it as it consults with the Organic Materials Review Institute (OMRI) and Washington State Department of Agriculture (WSDA).
Currently, this list of inert ingredient contains 126 individual substances, including inert ingredients previously petitioned. The IWG is working to categorize the substances in the "other" category into additional or existing groups, and likely 4-6 groups of chemicals will be evaluated every year over a five-year period beginning in 2013. A review of all the inerts currently in use is expected to be completed by October 2017.
Biodegradable Biobased (Bioplastic) Mulch Film
In the motion approving the product, the NOSB changed the name from the material as petitioned, "mulch made from bioplastic" to "biobased mulch film." Although Beyond Pesticides originally supported the decision to add biodegradable mulch to the National List, further examination indicates the product may not completely degrade (due to variable conditions that affect degradation, including soil microbial activity and amount of water and moisture) before application of the next session's mulch, which raises concern about its impacts on soil and wildlife. Beyond Pesticides would have preferred explicit requirements for degradation ensure safeguards and compliance with the statute (the Organic Foods Production Act), which requires that plastic mulch is removed at the end of each growing season or after harvest. However, at the very least NOP has agreed to work with the Board in producing guidance to ensure practices that are optimum for degradation. Within the motion, the Board clarified that biobased film derived from genetically engineered (GE) materials or produced with nanomaterials is strictly prohibited.
Organic Infant Formula
Organic regulations stipulate that allowed substances must be considered essential for handling and must be produced without synthetic ingredients (except as provided in sections 205.601 and 205.603, which require a review of cradle-to-grave adverse effects to human health, wildlife, and biodiversity) to the organic production. As such, NOSB deliberated over use of several proposed supplemental nutrients in organic infant formula, including: ascorbic palmitate, a synthetic ingredient; lutein a synthetic ingredient that can be substituted with organic approved lutein; beta carotene, a non-essential ingredient; nucleotides, which are synthetic; and taurine, L-carnitine, and lycopene, which are all considered non-essential.
Only L-methionine was approved for use only in soy-based infant formula, which is made with isolated soy-based protein. Beyond Pesticides agrees with this decision, as L-methionine is deemed essential, or is an FDA-mandated nutrient for infants in soy-based formula. The body cannot synthesize the protein on its own, there are no alternate non-milk sources of the protein, and without this product there would be no organic soy based infant formula, as soy formula alone does not provide adequate levels of L-methionine, a required nutrient. We encourage the Board to promote organic sources of extracted L-methionine. However, Beyond Pesticides would like to see a separate discussion on the essentiality of synthetically produced soy-based formula.
USDA's Agricultural Marketing Service oversees the National Organic Program (NOP) and the NOSB. The NOSB includes four producers, two handlers, one retailer, three environmentalists, three consumers, one scientist and one certifying agent. The Board is authorized by the Organic Foods Production Act and makes recommendations to the Secretary of Agriculture regarding the National List of Allowed and Prohibited Substances for organic operations. The NOSB also may provide advice on other aspects of the organic program. For more information on the history of organic agriculture and why it is the best choice for your health and the environment, please see Beyond Pesticides' Organic Food Program Page.
All unattributed positions and opinions in this piece are those of Beyond Pesticides.