13
Dec
(Beyond Pesticides – December 13, 2012) The 31st National Pesticide Forum, Sustainable Families, Farms and Food: Resilient communities through organic practices, will be held April 5-6, 2013 (Friday afternoon and all day Saturday) at the University of New Mexico in Albuquerque, NM. The conference is convened by Beyond Pesticides, La Montanita Coop, and the Universtiy of New Mexico Sustainability Studies Program, and co-sponsored by local, state and regional public health and environmental organizations, including the New Mexico Department of Agriculture's Organic Program, Amigos Bravos, Our Endangered Aquifer Working Group, Farm to Table, Holistic Management International. Contact us if your organization is interested in joining as a co-sponsor.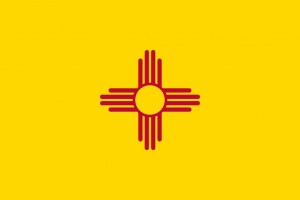 Registration fees begin at $35. Online registration coming soon.
The conference will focus on building resilience in our food system and bringing ecosystems back to balance, incorporating regional issues such as water and food sovereignty in the Southwest. The National Forum provides an opportunity for grassroots advocates, scientists, and policy makers to interact and strategize on solutions that are protective of health and the environment.
Featured speakers
Joel Forman, MD, is an Associate Professor of Pediatrics and Community and Preventive Medicine at Mt. Sinai Hospital, New York City. Dr. Forman is currently a member of the American Academy of Pediatrics (AAP) Committee on Environmental Health and a member of the CDC Lead in Pregnancy Workgroup. Dr. Forman is also one of the lead authors of the recent AAP report, Organic Foods: Health and Environmental Advantages and Disadvantages published in the journal Pediatrics.
Andrew Kimbrell, Executive Director of Center for Food Safety, is a public interest attorney, activist and author. He has been involved in public interest legal activity in numerous areas of technology, human health and the environment. He established the International Center for Technology Assessment (CTA) in 1994 and the Center for Food Safety(CFS) in 1997, and has written several books and given numerous public lectures on a variety of issues. He has lectured at dozens of universities throughout the country and has testified before congressional and regulatory hearings.
Watch videos from the 30th National Pesticide Forum. We would like to thank everyone who was able to be a part of Healthy Communities: Green solutions for safe environments, the 30th National Pesticide Forum, at Yale University's School of Forestry and Environmental Studies in New Haven, CT. We believe the opportunity to get together and share information and strategy is vital to public health and environmental protection, and we are glad that so many people were part of this important gathering.