19
Mar
(Beyond Pesticides, March 19, 2013) The phase-out of antibiotic use in apple and pear production may continue beyond 2014 unless the public speaks out. Luckily, unlike the closed-door meetings that surround the rulemaking process in other government agencies, organic regulations are unique because they include a key ingredient: you, the public.
Twice a year, the National Organic Standards Board (NOSB) solicits comments from the public on materials petitioned for use in organic, and issues of concern to the organic community.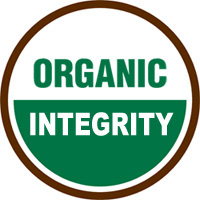 Below is a brief summary of select issues and proposed materials that are up for review at the Spring 2013 National Organic Standards Board (NOSB) meeting.
Your participation is vital as it will help determine the future of organic in the United States:
Will antibiotics continue to be allowed in apple and pear production after years of delay?
Will "inert" ingredients be reviewed after a workable policy for addressing them has now been developed?
Will "other" ingredients continue to be surreptitiously added to organic food without review?
Your input is needed before midnight on Tuesday, March 19 to ensure that the NOSB keeps these and other hazardous synthetic substances out of organics. These materials are dangerous to our health and the environment, and are unnecessary in organic food production.
Please take a few minutes to review the issues below and let the NOSB and USDA know what you think. Or, if you've already commented, ask someone else to make their voice heard. Submit your comments before midnight, March 19, 2013!
For more detailed information, see Beyond Pesticides organic action webpage.
Keep These Harmful Synthetics Out of Organic
Tetracycline: Antibiotics don't belong anywhere in organic production. The use of tetracycline to control fire blight in apples and pears meets none of the criteria of the Organic Foods Production Act (OFPA). It presents significant adverse impacts to human health and the environment, is incompatible with organic and sustainable agriculture, and is not essential. The Board set a 2014 phase-out date and is now considering continued use in response to a petition from the apple industry.
Other Ingredients: There should be no such thing as "secret ingredients" in organic food. All ingredients, even "ingredients within ingredients" should be subject to review and oversight by the NOSB. Any ingredient of any kind in food labeled organic should be barred unless it is on the National List of Allowed Substances.
Inerts:  Since the Crops Subcommittee has created a workable policy to review so called "inert" ingredients, the process should begin immediately. Ingredients of pesticide products that are labeled as "inert" are generally not physically, chemically, or toxicologically inert. The use of a word that commonly means "harmless" has led policy makers and the public to discount the problems that might be caused by these chemicals. Therefore these ingredients must be reviewed immediately.
Polyoxin D Zinc Salt: As a broad spectrum fungicide, Polyoxin D is inherently incompatible with the basic principles of organic production. There are significant concerns about the capacity of this material to negatively affect non-target organisms, including beneficial fungi, insects, and aquatic species.

Indole-3-butyric acid (IBA): IBA is a plant hormone in the auxin family and is an ingredient in many commercial horticultural plant rooting products. However, this use of IBA does not meet organic standards""it does not fit into a category of allowed synthetic inputs, its health and environmental effects are not sufficiently known, there is no demonstrable need for IBA, and finally, it is inconsistent with a system of organic agriculture.
DBDMH: As an antimicrobial wash in meat packing, DBDMH is expected to have detrimental impacts to soil microorganisms, its products are toxic and tend to persist in the environment, and most importantly, DBDMH is "extremely destructive to the tissue of the mucous membranes and upper respiratory tract," posing a threat to workers handling DBDMH.
Keep GMOs Out of Organic Food
GMO and Seed Purity: Preventing contamination of organic crops by genetically engineered (GE) organisms is important to maintaining organic integrity. Organic growers need seeds that are not contaminated by GE genes, and that costs should be borne by the GE seed patent holders, who are responsible for the costs associated with their products.

Take Action!
You can submit your comments directly to USDA, by clicking this link. Please note that only the fields with an asterisk are required for entry, for organization name feel free to put "Private Citizen."
To learn more about the issues before the NOSB, see Beyond Pesticides' Keeping Organic Strong webpage, which has our summary and positions on each of the issues, suggested language, and instructions on how to ensure your views are counted. Submit your comments before midnight, March 19.
Thank you!