27
Nov
(Beyond Pesticides, November 27, 2013) The U.S. Environmental Protection Agency (EPA) has tapped a senior scientist at a nonprofit watchdog group to head the agency's internal scientific integrity program. Francesca Grifo, PhD, former senior scientist and director of the Union of Concerned Scientists' (UCS) scientific integrity program, is  becoming EPA's new scientific integrity official, tasked with overseeing the agency's transparency and ethical policy standards.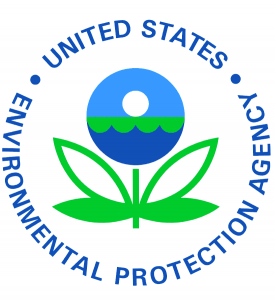 In her new post, Dr. Grifo will be working in the agency's Office of Research and Development, where her duties include ensuring that EPA complies with scientific integrity standards and overseeing the agency's scientific integrity committee. EPA recently developed an agency-wide policy   that addresses the promotion of scientific ethical standards, including quality standards, public communications, advisory committees and peer review. Many believe this appointment is a boon for the agency, helping it stay ahead of the curve in upholding the science, which plays a critical role in the agency's stewardship of public and environmental health.
Dr. Grifo has been critical of political interference in the agency's scientific work and co-authored a UCS report in 2008, "Interference at EPA: Science and Policies at the U.S. Environmental Protection Agency," which found that over 50 percent of staff scientists reported that they experienced political interference in their work. This report also revealed that EPA scientists cannot freely communicate their findings to the media, public or colleagues, and that political interference is most pronounced in offices where scientists write regulations and conduct risk assessments that could lead to strengthened regulations. According to UCS' report, while EPA has one of the strongest scientific integrity policies among federal agencies and departments, improved standards can help scientists speak freely and ensure transparency in how science is used to inform policymaking especially at EPA, which faces significant scrutiny and political pressure. According to Dr. Grifo on the publication of her 2008 report, "[D]istorting science to accommodate a narrow political agenda threatens our environment, our health, and our democracy itself." Similarly, a 2009 Government Accountability Office (GAO) report also criticized transparency at EPA in its High Risk Series update.  This followed congressional testimony on the issue where the GAO testified before the Senate Committee on Environment and Public Works in 2008 that EPA's science is politicized, outdated, secret, and threatens the protection of people and the environment from harmful chemical exposures.
In 2009, the Obama administration pledged to restore scientific integrity to federal policymaking, but UCS and other watchdog groups have kept up pressure on the White House and agencies, citing remaining weaknesses in federal programs. Beyond Pesticides' "Transforming Government's Approach to Regulating Pesticides to Protect Public Health and the Environment," urged the Obama administration to increase protections for human health and environment through improved scientific integrity and transparency.
"Science is, and continues, to be the backbone of this agency and the integrity of our science is central to the identity and credibility of our work," EPA Administrator Gina McCarthy said in a statement. "Dr. Grifo brings a wealth of experience and knowledge to EPA that will help continue our work to implement the agency's scientific integrity policy."
Dr. Grifo is now charged with overseeing and improving the process for four main areas of EPA's policy: creating and maintaining a culture of scientific integrity within the agency; communicating openly to the public; ensuring rigorous peer review; and encouraging the professional development of agency scientists. Dr. Grifo will be EPA's focal point on scientific integrity and will provide strategic vision and leadership to inform agency decisions. She will also oversee annual employee training on scientific integrity and work with the senior counsel for ethics and the Office of Inspector General to ensure collaboration on issues pertaining to ethics and scientific misconduct. Last week, EPA launched an online training guide for its staff members to make them aware of the policy and its protections.
"Having someone like Dr. Grifo with experience within and outside government is a good opportunity for EPA to show that it's serious about making these changes persist beyond the current administration," said UCS's Michael Halpern, who worked with Dr. Grifo for more than eight years on scientific integrity issues. He noted that the job is a civil service post, not a political appointment.
Dr. Grifo joined UCS in 2005, according to a spokesman for the group. She was previously the director of the Center for Biodiversity and Conservation at the American Museum of Natural History in New York, where she was also a curator of the Hall of Biodiversity. Before that, she was a fellow at the American Association for the Advancement of Science.
All unattributed positions and opinions in this piece are those of Beyond Pesticides.