29
Jul
(Beyond Pesticides, July 29, 2014) A recent rise in drug resistant human pathogenic fungi may be fueled by the use of fungicides (pesticides that kill fungi) on agricultural fields, according to research led by Manchester University in the United Kingdom. Aspergillus, the genus of common soil-dwelling fungi analyzed by researchers, include an incredibly diverse group of mold species. Although some provide important commercial uses (such as in the production of citric acid, for instance), many species are pathogenic in humans, and can result in life-threatening lung infections. The rise of cross-resistant fungi is a serious concern for sensitive individuals with weakened immune systems, such as transplant patients, asthmatics, and those with leukemia.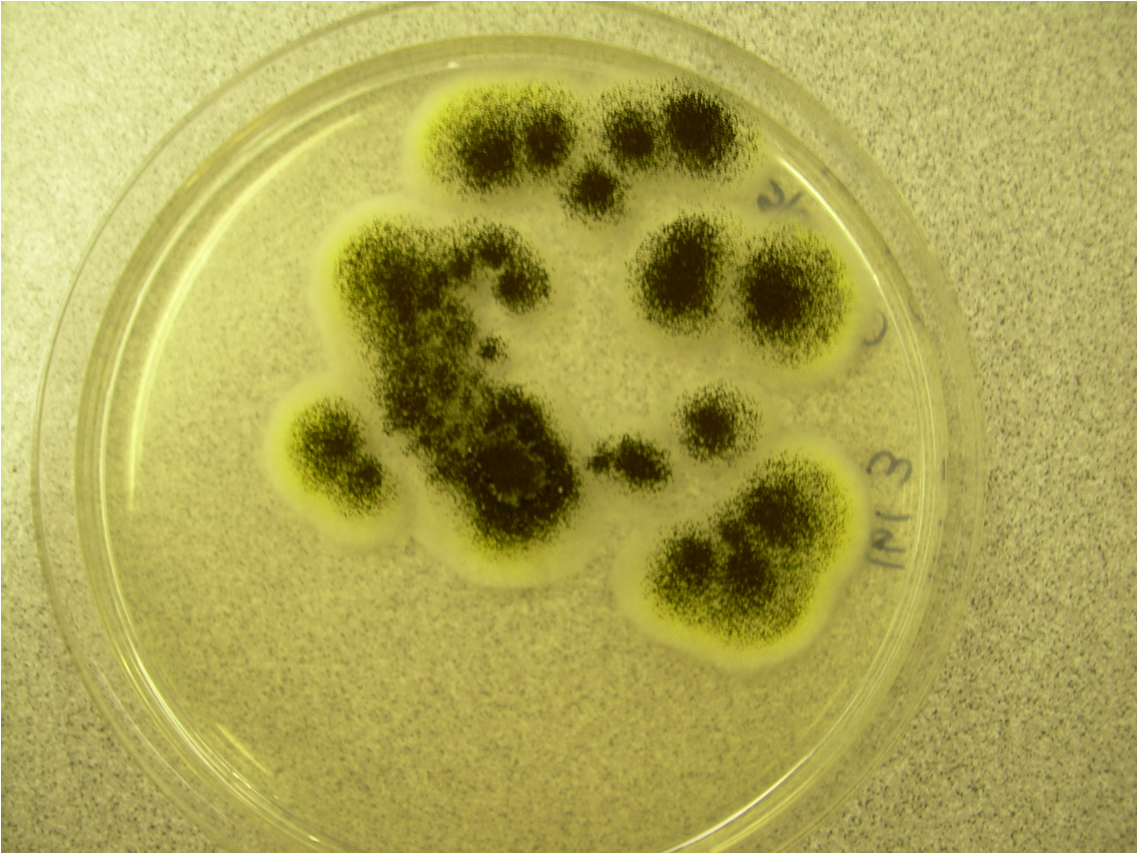 In the study, Occurrence of azole-resistant species of Aspergillus in the UK environment, UK scientists collected hundreds of samples across the country. Although no resistant strains were found in inner city locations, 1.7% of samples from rural agricultural areas had markers for drug resistance. However, previous research conducted in India in 2012 found resistant isolates in a number of urban and agricultural sites, including the soil beneath cotton trees and rice paddy fields, but also in air samples from hospital wards and even in the soil from flower pots in a hospital garden. In fact, resistance in Aspergillus fumigatus strains has been reported in Europe, the United States, South America, China, Japan, and Iran. Michael Bromley, PhD, lead researcher for the UK study remarked, "Given the frequent finding of resistance across northern Europe, it is not a surprise to see resistance in the UK. However, the clear association with triazole fungicide usage is very worrisome, as some unlucky people at risk will breathe in untreatable Aspergillus, with potentially dire consequences."
The dangers associated with agricultural pesticides leading to cross-resistance in human pathogens, whether through antibiotics or antifungals, highlights serious concerns over industrial farming practices. Researchers note that certain fungicides, namely difenoconazole, propiconazole, epoxiconazole, bromuconazole and tebuconazole, all widely used in agriculture with tolerances set for a number of crops, are particularly likely to lead to resistance. None of these pesticides are allowed for use in organic agriculture. Instead, farmers must focus on replacing these inputs with management practices that emphasize soil biology, biodiversity, and plant health.
In addition to fueling cross-resistance, many of these fungicides are classified as possible or likely carcinogens by the U.S. Environmental Protection Agency (EPA). A number of studies have also shown these fungicides to exhibit endocrine disrupting effects. The wide use of these chemicals in agriculture has led to detections in numerous sites throughout the U.S. A study released in 2010 by researchers with the U.S. Geological Survey found propiconazole and tebuconazole in streams samples taken near agricultural fields. A 2013 study published in Environmental Toxicology and Chemistry found the fungicide tebuconazole in California's remote National Parks, and in the issues of wild frogs located on site. Amphibians across the globe are in decline, decimated by the spread of the Batrachochytrium dendrobatidis (chytrid) fungus, though research has highlighted that certain herbicides may increase chytrid-related mortality, no studies to date have implicated fungicide resistance to the spread of the disease.
According to EPA market estimates, over 500 million pounds of fungicides were applied to conventional agricultural crops in the world in 2007. The European Center for Disease Prevention and Control has cited the rise of resistant human pathogenic fungi as an area of emerging concern. A 2013 study published in China found 29% of yeast samples taken from hospital patients were resistant to at least one drug, and 14.3% were resistant to two or more of five common antifungal drugs. Researchers with the UK study note that no new classes of antifungal drugs are currently in clinical development.
As the problems with chemical-intensive industrial agriculture continue to pile up, the need to preserve and strengthen agricultural systems that do not rely on these inputs becomes more and more critical. Consumers have an important  stake in the organic system, and must continue to push for best practices that do not rely on inputs that cause widespread contamination, and result in externalities such as cross-resistance in human pathogens. Consumer awareness resulted in a  vote of the National Organic Standards Board  at its Spring 2014 meeting that will phase out by October 21, 2014 of  the last antibiotic allowed in organic for apple and pear production. Beyond Pesticides launched the Save Our Organic campaign keep the pressure up for strong organic standards that do not compromise the health of people and the planet.
Join the campaign: send a letter to U.S. Department of Agriculture Secretary Tom Vilsack and your U.S. Senators and Representative.
All unattributed positions and opinions in this piece are those of Beyond Pesticides.
Source: Canada.com, The University of Manchester