02
Sep
(Beyond Pesticides, September 2, 2014) U.S. Representative Henry Waxman (D-Calif.) sent a letter to the U.S. Environmental Protection Agency (EPA) last week asking them a poignant question: Why didn't the human health risk assessment of Dow's newest 2,4-D-based herbicide apply the ten-fold safety factor required by national law to protect children and infants?
The question is a good one and events leading up to it began back in April 2014, when EPA opened up a public comment period for Dow AgroSciences's application to expand the use of its 2,4-D choline salt herbicide, known as Enlist Duo ®, on 2,4-D-tolerant corn and soybeans. This application was the next step in ushering in a new wave of genetically-engineered (GE) crops sought to replace the quickly waning glyphosate-resistant or Roundup Ready ® varieties.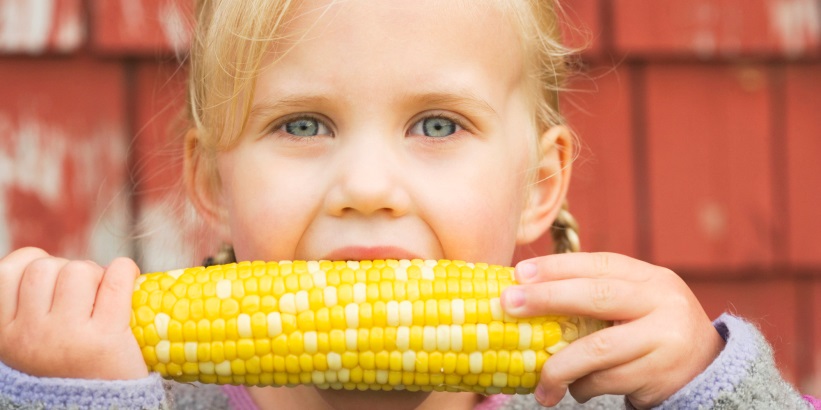 As EPA described on its Enlist-Duo ® webpage, "Weeds are becoming increasingly resistant to glyphosate-based herbicides and are posing a problem for farmers. If [the Enlist Duo ® application is] finalized, this action would provide an additional tool to reduce the spread of glyphosate resistant weeds."
In other words, because of the overuse of glyphosate on GE glyphosate-resistant crops and the resulting development of weeds across the U.S. showing resistance to glyphosate, chemically-dependent farmers remain desperate for another chemical. The application for approval of the new Enlist Duo ® uses follows on the tail of a similar application from Dow to the U.S. Department of Agriculture to deregulate the GE corn and soybean seeds developed to withstand application of Enlist Duo ®.
Although a new pesticide-use application and registration requires several important components, one of the primary components is the human health risk assessment. In this document, EPA must review the proposed pesticide's use and examine it against the known toxicological hazards of the chemical and its exposure (ranging from dietary to occupational) risks.
Under the Food Quality Protection Act (FQPA), these toxicological reviews and risk assessments must also consider the increased risks that pesticides pose to children and infants and apply a ten-fold safety factor in many instances.
As Rep. Waxman's letter reminds the EPA, "The ten-fold safety factor] resulted from a recommendation in a report by the National Research Council that "˜the 10-fold factor traditionally used by EPA and FDA for fetal developmental toxicity should also be considered when there is evidence of postnatal developmental toxicity and when data from toxicity testing relative to children are incomplete.'"
EPA's human health risk assessment for Enlist Duo ® decided not to apply the ten-fold safety factor and found that "the toxicology database is adequate to assess this [Enlist Duo's] proposed use" and that "[t]here are no residual uncertainties for pre-and/or postnatal toxicity."
Troubled by this finding, Rep. Waxman enlisted the expertise of Dr. Philip Landrigan, the former chair of the National Research council Committee on Pesticides in the Diets of Infants and Children. According to the Representative's letter, after reviewing the EPA's report and, specifically, the EPA's justification for not using the ten-fold child-protective safety factor, Dr. Landrigan concluded that the database for assessing potentially harmful health endpoints of 2,4-D was thin and appeared to be based entirely on old studies. Dr. Landrigan also pointed out, among other issues, that it appeared that the developmental toxicity data relied on by EPA to justify its finding consisted of only two studies, a 1983 study on pregnant rats and a 1990 study on pregnant rabbits.
To remedy these deficiencies, Rep. Waxman's asked the EPA for a better and more complete explanation of both the studies used, assumptions based on those studies, and decisions to exclude certain exposure routes in the assessment.
Right to Be Concerned About 2,4-D
Rep. Waxman, who has long advocated for improved  protections from pesticides,  has every right to be concerned about the EPA's seemingly incomplete and unsubstantiated reasoning for waiving the ten-fold safety factor. A chemical first registered in the late 1940s, 2,4-D is infamously known as one of the two ingredients in Agenct Orange -a  mixture of 2,4,5-T and 2,4-D  used by the military to defoliate Vietnam's forests during the Vietnam War. Both health and environmental effects of this dangerous chemical have been scientifically documented, yet fail to be integrated into the EPA's outdated and industry-skewed risk assessment protocols.
As noted in Beyond Pesticides' comments submitted to the EPA on Enlist Duo ®, no decision should be made on the chemical before the final assessments on all human and ecological effects of the other 2,4-D forms are completed, given the expected expansion of 2,4-D use patterns. Similarly, a thorough FQPA analysis needs to be conducted given that dietary residues and exposures are expected to increase and have not been properly analyzed.
Beyond Pesticides applauds Rep. Waxman's effort to scrutinize EPA analysis and call for the appropriate application of important child and infant protection standards against dangerous pesticides. Visit our GE webpage to find out other ways to stop the damaging health and environmental effects of GE crops and advance organic practices as an alternative!
Source: U.S. House of Representatives Committee on Energy  and Commerce
Photo Source: Image courtesy of Cornwall Tourism
All unattributed positions and opinions in this piece are those of Beyond Pesticides.