19
May
(Beyond Pesticides, May 19, 2015) Last week in Denver, Colorado a U.S. District Court judge handed down a preliminary decision that may  dramatically alter how marijuana is grown across the state. On Friday, Judge John Madden sided with the Denver Department of Environmental Health (DDOH), refusing to lift a quarantine that has been keeping tens of thousands of marijuana plants off the market since March over suspected use of certain pesticides. In the absence of federal regulations governing pesticide use on marijuana plants, as highlighted in a report written by Beyond Pesticides this March, the state-level decisions coming out of Colorado on this issue have the potential to set important precedents for pesticide regulation and pot production in other states that have legalized marijuana.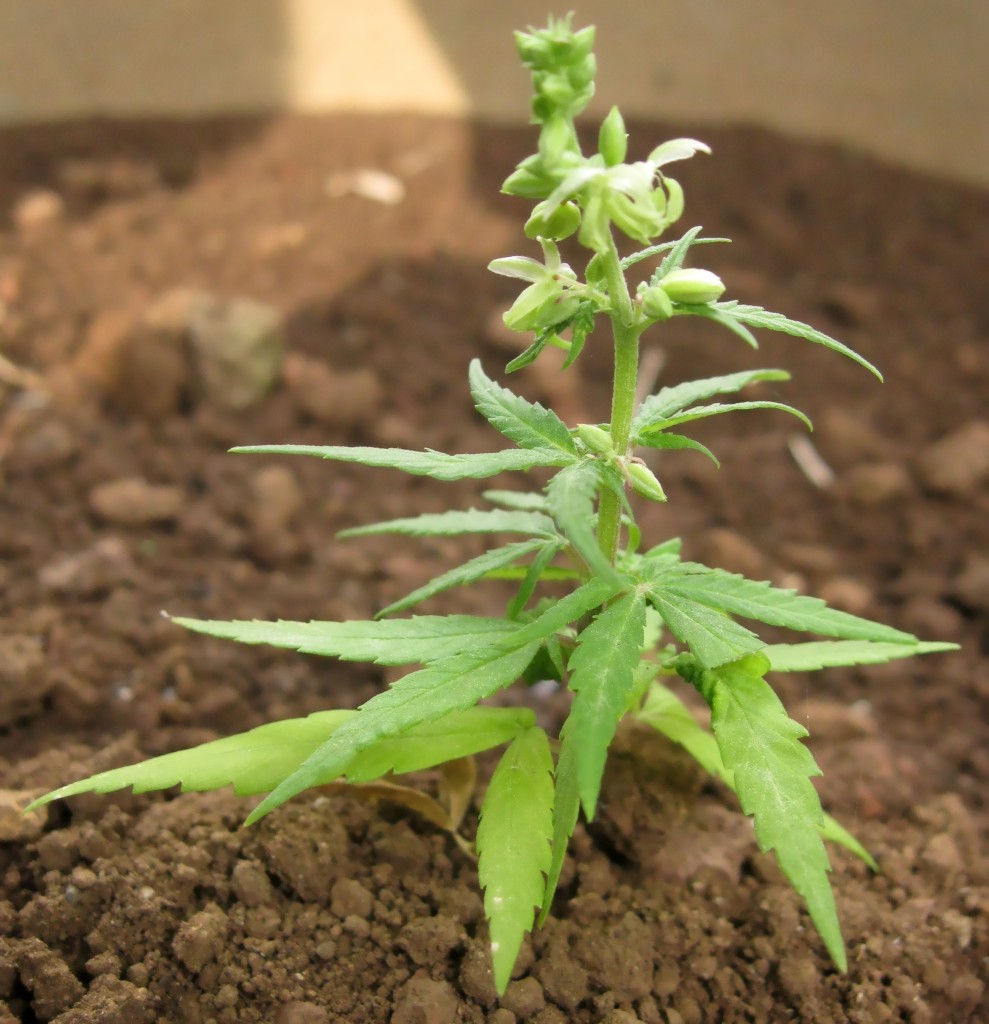 The plaintiff, marijuana producer Organic Greens, took the fight to court to ask a judge to determine whether Denver health officials and state agriculture inspectors have the right to quarantine and test marijuana they believe has been improperly contaminated with certain pesticides. On March 25, DDOH found "sufficient evidence that marijuana plants or marijuana product on the [Organic Greens] premises may have been contaminated by pesticides that have been determined by the Colorado Department of Agriculture to be a violation to use on marijuana." In its finding, the city ordered the grower to place the plants on hold. The plants could still stay on site and employees could still harvest and water the plants, but no product could end up for sale. The marijuana currently under quarantine is estimated to be worth hundreds of millions of dollars, with Organic Greens' portion estimated to have a $50,000 wholesale value.
The dispute centers primarily around a fungicide called Eagle 20, which has not been approved for use on marijuana. Eagle 20 is 19% myclobutanil, an endocrine (hormone) disruptor classified as "toxic" by Beyond Pesticides. Myclobutanil is also listed as a reproductive toxicant in the California Environmental Protection Agency Proposition 65: Chemicals Know to the State to Cause Cancer or Reproductive Toxicity. Greens is asking for a preliminary injunction so that they can resume sale of their plants, claiming that the chemical is widely used within the industry and by other farmers to fight powdery mildew and that it poses little risk to consumers.
In response to these claims, officials cite potential harm to sick children if they were to inhale or ingest marijuana treated with Eagle 20 as their rationale for taking control of the plants, a charge that is directly disputed by Organic Greens owner. Concerns over lack of science and lack of testing in the area are also core to the city's argument and are explored in depth by Beyond Pesticides' report. Preliminary studies, such as a 2013 study published in the Journal of Toxicology, have found that up to 69.5% of pesticide residues can remain in smoked marijuana, strengthening city officials' cause for concern and highlighting the need for preventive and precautionary action  in this area.
Arguing to uphold the quarantine, Denver and state officials say that Organic Greens is violating state and federal law by using a chemical not approved for marijuana. Under Colorado's legal marijuana system, licensed growers may use only approved pesticides on their plants, and to-date no official list of approved pesticides has been established. City officials raise valid concerns over the uncertainties and risks associated with using pesticides for marijuana, with a lack of peer reviewed research and continued abstinence on the part of the federal government to regulate the area making it hard to issue well informed decisions on the subject.
In light of its status as a schedule 1 narcotic, no pesticides have been approved for use on marijuana, which the state argues gives it the power to seize any pot plants testing positive for pesticides like Eagle 20. City officials may choose to look at what other states have done with pesticide allowances for marijuana production to determine the best way to regulate their use. Both New Hampshire and Massachusetts are leaders in this area, having developed comprehensive regulatory requirements that cannabis growers follow organic practices and create an organic system plan. California also recently released new guidelines for pesticide use on marijuana that do a good deal to promote a safer trajectory of the state's marijuana industry, though they are not as comprehensive as the  policies in Massachusetts and New Hampshire.
Over the course of the hearing, which lasted four days, attorneys for Organic Greens tried to argue the city's enforcement was "arbitrary" and unnecessary because the levels of pesticides found on the plants didn't constitute any health risk. That argument was ultimately defeated, however, when the judge ruled that city health inspectors had the legal right to quarantine the marijuana. In his decision the judge stated:
"…The issuance of an order preventing the sale of marijuana plants containing a substance that may be harmful if ingested by purchasers of the marijuana until it can be determined whether the substance is actually safe is absolutely within the scope of the Department of  Environmental Health's authority. Ultimately, the Plaintiff is seeking an injunction which would allow it to distribute marijuana in violation of federal law."
This court ruling emboldens Denver health officials to even more aggressively inspect for pesticide use, an action necessary to ensure the safety of individuals using marijuana recreationally or for medicinal purposes. It allows city health inspectors to fill a void left by state regulators, who have repeatedly delayed the rollout of a program to test all consumer marijuana for pesticide contamination, and the federal government, which has chosen not to approve pesticides for marijuana because of its continued classification as an illegal drug under federal law. By highlighting the shortfalls of Colorado's regulatory inaction, it is possible that this court hearing will spur the state to develop a regulatory scheme for marijuana growth like we have seen in the states of Massachusetts and New Hampshire.
For more information about pesticide use and marijuana production, see here.
Download Beyond Pesticides' investigative report here
All unattributed positions and opinions in this piece are those of Beyond Pesticides.