13
May
(Beyond Pesticides, May 13, 2015) In a letter sent this week, two Montgomery County Councilmembers are requesting that hospitals in the county assume a leading role in increasing awareness of the health concerns regarding pesticides by voluntarily agreeing to eliminate their use on hospital grounds. The letter states that this step  would help to reduce pesticide exposure for some of the county's most vulnerable residents, and would increase awareness in the  community of pesticides'  potential harmful effects. Currently, Montgomery County is considering a bill that would limit the non-essential pesticide use on county property.
On Monday, Council President George Leventhal, who chairs the Council's Health and Human Services Committee, and Councilmember Roger Berliner, who chairs the Council's Transportation, Infrastructure, Energy and Environment Committee, wrote to the leaders of the five organizations that operate hospitals in Montgomery County and asked them to voluntarily stop using pesticides on the grounds of their respective facilities. The text of the letter can be found here.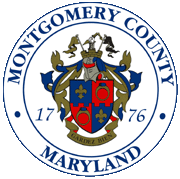 In Monday's press releases from the their' offices,  Councilmembers Leventhal and Berliner said, "We are writing today to ask that hospitals in our County assume a leading role in increasing awareness of the health concerns regarding pesticides by voluntarily agreeing to eliminate their use on hospital grounds." They continued, "As you know, in 2013, Washington Adventist Hospital in Takoma Park ceased using insecticides or herbicides in advance of the Takoma Park City Council passing its ordinance restricting pesticide use. We believe it is time for every hospital to take a similar stance."
According to the letter, "There are strong signals from leading medical professionals that there is a fundamental need to reduce the amount of pesticides to which individuals are exposed." Efforts behind the county bill and this latest request for hospitals to limit toxic pesticide use are driven in large part by concerns that have been raised by concerned residents, as well as the medical community about the potential negative impacts of exposure to pesticides on human health.
In addition to this new request, the Council is currently considering Bill 52-14, introduced last fall that would limit the use of non-essential pesticides on County lawns, certain athletic playing fields and County-owned public grass areas. Council President Leventhal is the lead sponsor of the bill that  is considered a landmark ordinance that would protect children, pets, wildlife, and the wider environment from the hazards of unnecessary lawn and landscape pesticide. The bill is supported by Safe Grow Montgomery, a local coalition of individual volunteers, organizations and businesses, working to prevent exposure to chemicals that run-off, drift, and volatilize from their application site, causing involuntary poisoning of children and pets, polluting local water bodies such as the Chesapeake Bay, and widespread declines of honey bees and other wild pollinators. Only one locality in the county, Takoma Park, has already enacted a similar provision that prohibits the non-essential use of pesticides on public and private property, based on human and environmental health concerns. Learn more about the Safe Grow Act of 2013. The Town of Ogunquit, ME adopted a similar ordinance by ballot initiative in November, 2014.
Maryland is one of seven states that does not prohibit local governments from enacting protections from pesticides that are stricter than state laws. The role of local government in imposing pesticide use restrictions  is important to the protection of public health and the environment. This right was affirmed by the U.S. Supreme Court in Wisconsin Public Intervenor, Town of Casey v. Mortier, June 21, 1991. In this case, the Court affirmed the rights of U.S. cities and towns to regulate pesticides that are not explicitly curtailed by state legislatures. However, after the Supreme Court ruling, the chemical industry, both manufacturer and service provider trade groups, went to state legislatures across the country and lobbied the states to take away or restrict the authority of local political subdivisions to restrict pesticide use on private property. In  protecting the rights of  local political subdivisions within Maryland to exercise their authority to impose pesticide use restrictions, the state is enabling the protection of the health and welfare of Maryland residents.
Pesticides have long been associated with adverse human health outcomes. Recently, one of the most widely used herbicides, glyphosate (Roundup), was definitively linked to the onset of cancer when and was identified as a human carcinogen based on laboratory animal studies  (classified as a Group 2A "probable" carcinogen) by the International Agency for Research on Cancer (IARC). Other chemicals used on lawn and turf have also been associated with cancer and a host of other chronic human health outcomes including, endocrine disruption, reproductive and sexual dysfunction, birth defects and others. Visit the Pesticide-Induced Disease Database (PIDD) for more on the human health impacts of pesticides.
In a hospital setting, pesticides can be sprayed on the grounds or in rooms where patients with compromised immune systems can be exposed. It is therefore imperative that medical care settings are pesticide free safe havens for the vulnerable. This is especially true for children who have unique susceptibilities to the toxicity of pesticides due to their developing bodies. Given the numerous adverse health effects associated with pesticide exposure, hospitals must take the lead in reducing these exposures. Several hospitals in the Baltimore region have taken the steps necessary to reduce pesticide use in and on their facilities. For more information, visit the Healthy Hospitals page.
The letter from Councilmembers Leventhal and Berliner was sent to Terry Forde, the President and CEO of Adventist Healthcare; Gene Green, President of Suburban Hospital; Peter Monge, President of MedStar Montgomery Medical Center; Kevin Sexton, President and CEO of Holy Cross Health; and Kurt Newman, President of Children's National Health System.
All unattributed positions and opinions in this piece are those of Beyond Pesticides.
Source: Montgomery County Council Press Releases & Statements