09
Oct
(Beyond Pesticides, October 9, 2015) Last week, the Environmental Protection Agency (EPA) released preliminary human health and ecological risk assessments for seven organophosphate pesticides (OPs) and announced the public open comment period for those chemicals. These risk assessments come as a result of the required periodic registration review, as required by  the Federal Insecticide, Fungicides, and Rodenticide Act. In general, OPs are highly toxic and many have been voluntarily removed from the market, considerably restricted, or denied reregistration. Unfortunately, EPA continues to rely on risk mitigation for individual OPs instead of phasing them out altogether.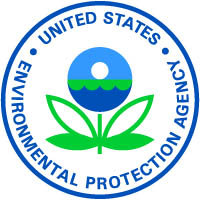 Seven OPs ­ ­—dimethoate, dictrotophos, chloyrophos-methyl, tribufos, terbufos, profenofors, and ethoprop—are among the first wave of chemicals whose preliminary risk assessments have been completed under the registration review program. Each of these was found by EPA to inhibit the enzyme acetylcholine esterase (AchE), which ultimately leads to neurotoxic  central nervous system effects. This information is not new, however. In 2012, University College London found long-term low-level exposure to OPs produces lasting damage to neurological and cognitive functions. In 2013, at least 25 children died after eating school lunches contaminated by OPs. One OP in particular, chlorpyrifos, chlorpyrifos (Dursban), is currently under petition for the same AchE enzyme inhibition. Its brother, chlorpyrifos-methyl, is on the current list of OPs available for public comment. EPA has until October 31, 2015 to respond to that request to ban chlorpyrifos.
Details from these risk assessments are summarized:
Chloyrophos-methyl: is used as a post-harvest treatment of stored grains or to treat empty grain bins and warehouses for insects like beetles, weevils, moths, and grain borers.
Dictrotophos:is an organophosphate insecticide mainly used on cotton and ornamental trees. Dicrotophos is primarily used to target stinkbugs and tarnished plant bugs in cotton growing states.  EPA has identified possible dietary risk for both adults and children, possible spray drift risks, and possible occupational handler risk from both aerial and ground application.
Dimethoate: is a wide spectrum systemic organophosphate insecticide. It is registered for use on a wide variety of agricultural crops, tree crops, ornamentals, and non-cropland adjacent to agricultural fields. It is classified as a Group C carcinogen (possible human carcinogen). Increased pup mortality was observed in several studies.
Ethoprop: is a restricted use insecticide-nematicide registered for use on a variety of crops, including potatoes and sugarcane. EPA identified both human health and ecological risks of concern and was evaluated for its potential to affect endocrine systems in mammals and wildlife. Ethoprop is classified "likely to be carcinogenic to humans" based on malignant adrenal pheochromocytomas in male rats, according to EPA risk assessment guidelines.
Profenofors: (Curacron ®) is an organophosphate, restricted use insecticide registered for use on cotton.
Terbufos:is a systemic organophosphate insecticide-nematicide used to control a variety of pests on corn (field and sweet corn), grain sorghum, and sugar beets. EPA found human dietary, occupational, aquatic animal, and terrestrial animal risks. It has also been found to harm honeybees.
Tribufos: Tribufos is an organophospate chemical used as a pre-harvest desiccant on cotton. The Environmental Protection Agency conducted comprehensive human health and ecological risk assessments, which identified human health and ecological risks.The HED Cancer Peer Review Committee (CPRC) [now designated as Cancer Assessment Review Committee (CARC)] classified tribufos as "likely" at high doses but "unlikely" to be a human carcinogen at low doses.
In October 2007, President Bush signed the Pesticide Registration Renewal Act into law, amending the process for EPA registration set forth in  FIFRA. The registration review process aims to assess updated scientific research and current findings to determine the registration status of each pesticide once every 15 years. According to the amendment, EPA has until October 1, 2022 to complete the registration reviews of all pesticides registered on or after October 1, 2007.
EPA officials have emphasized the importance of evaluating the safety of individual pesticides for farmworkers following last week's update to the Worker Protection Standard. Farm work is demanding and dangerous physical labor. As the scientific literature confirms, farmworkers, their families, and their communities face extraordinary risks from pesticide exposures. Application and pesticide drift result in dermal, inhalation, and oral exposures that are typically underestimated.
The comment period for these and other pesticides ends November 24, 2015. It is important that concerned citizens voice their concerns in this  public forum to ensure that the federal government takes  public  opinion into account. Ultimately, the widespread adoption of  organic management  is necessary to protect consumers and the environment in the long-term. Beyond Pesticides has long sought a broadscale marketplace transition to organic practices that disallows the use of toxic synthetic pesticides by law and encourages a systems-based approach that is protective of health and the environment. Even at its worst, this approach never allows the use of highly toxic synthetic pesticides, let alone organophosphates and advances  a  viable, scalable  path forward for growing food.
For more information about organophosphates and other pesticides up for registration review, use our Pesticide Gateway database.
All unattributed positions and opinions in this piece are those of Beyond Pesticides
Source: Environmental Protection Agency