01
Apr
(Beyond Pesticides, April 1, 2016) A study published yesterday finds  that a certain class of fungicides, the strobilurins, causes genetic changes in the neurons of mice that are similar to genetic changes seen in humans with autism and Alzheimer's disease. Since their introduction to the market over the past 20  years, these fungicides have been used increasingly on conventionally grown crops like cabbage, spinach, lettuce, kale, tomatoes, apples, pears and grapes.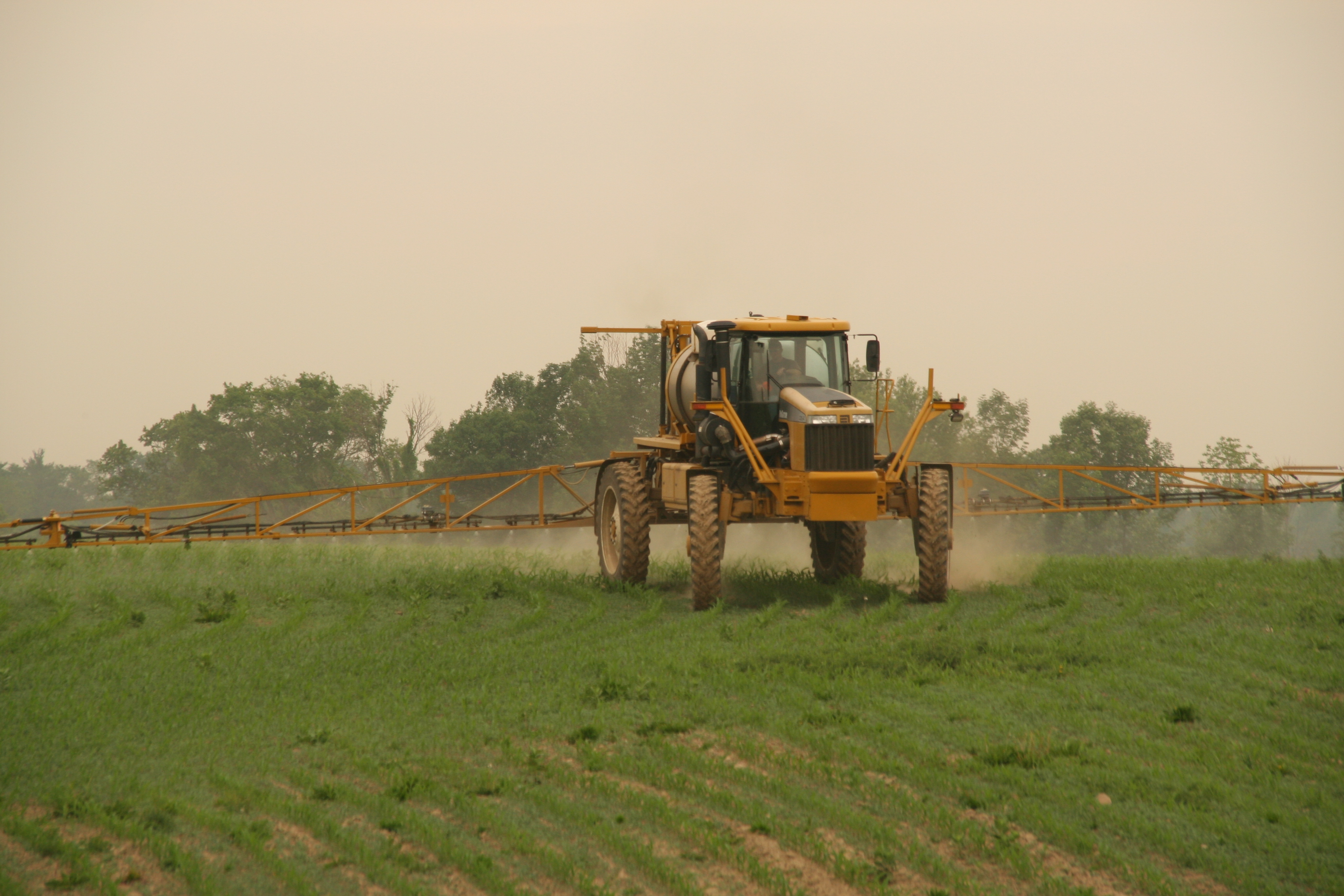 After exposing brain cells from mice to over 300 pesticides and fungicides, researchers found that the strobilurin class of fungicides produces patterns of genetic changes often seen in human neurodegenerative diseases. While the fungicides created autism-like signatures in the way the genes were expressed in mouse neurons, the results do not conclusively show that this class of fungicides causes autism or Alzheimer's disease. Mark Zylka, Ph.D., lead scientist of the study and associate professor of cell biology and physiology at University of North Carolina, states,  "What this work provides is evidence that these chemicals are bad for neurons. They turn the same genes on or off that you see not only in autism brains, but also in neurodegeneration."
Strobilurins work by disrupting mitochondria, commonly known as the "powerhouse of the cell," which make sure that cells have enough energy to function. Tests on the mouse neurons show that the fungicide compounds dampen gene activity during synaptic transmission, which is the process by which neurons communicate with other neurons. The activity of genes linked to inflammation of the nervous system also increase when exposed to strobilurins. Further tests show that these chemicals cause mouse neurons to produce free radicals, highly reactive particles that can damage cells, and disrupt microtubules, cell structure that help with movement within a cell.
While more research is needed to fully understand the impacts that these fungicides can have on the human brain, this study already highlights potential harmful substances to look at first. Jeannie Lee, M.D., Ph.D., a professor of genetics at Harvard Medical School who was not involved in the work, said in a statement to The Guardian that the study should serve as "a wake-up call to regulatory agencies and the medical community." She added that the research had "wide-ranging implications, not only for autism and diseases such as Parkinson's and cancer, but also for the health of future generations."
Autism is on the rise in the United States. According to the U.S. Centers for Disease Control and Prevention, one in 68 U.S. children has been identified with an autism spectrum disorder. In 1981, this number was one in 10,000. Since 2002, autism rates have increased 123% (from 1 in 150 children) in America. Although many attribute the increase to changes in the criteria for an autism diagnosis, and genetics have been shown to play a major role, a growing number of health advocates are concerned about how exposure to industrial chemicals relates to the rise in autism spectrum diagnoses. "It's time to start looking for the environmental culprits responsible for the remarkable increase in the rate of autism in California," said Irva Hertz-Picciotto, Ph.D., an epidemiology professor at University of California, Davis (UC Davis), in response to a 2009 study linking autism to environmental exposures. A 2014 Swedish study found that genetic risk for autism accounted for only 50% of overall risk, leaving an interplay of environmental factors to account for the rest. Scientists are sounding the alarm on environmental chemicals linked to a long list of neurodevelopmental disabilities in children, ranging from autism, ADD, dyslexia and other cognitive impairments.
Fungicides are not the only types of chemicals that have been linked with neurodegenerative diseases. A 2014 study from UC Davis found that pregnant women who lived within a mile of agricultural fields treated with insecticides are more likely to have a  child who develops autism, with the likelihood increased by 60%. Women in the second trimester living near fields treated with chlorpyrifos, a widely used organophosphate insecticide banned for household use in 2001, are 3.3 times more likely to have their children diagnosed with autism. The UC Davis team also found that living near a field where synthetic pyrethroids  are applied during a woman's third trimester correspond with an 87% increased risk of having a child with autism.
These new findings, though far from complete, offer yet another look at the dangers pesticide use poses to human health, especially children. The World Health Organization (WHO) cites that over 30% of the global burden of disease in children can be attributed to environmental factors, including pesticides. EPA concurs that children take in more pesticides relative to body weight than adults and have developing organ systems that are more vulnerable and less able to detoxify toxic chemicals.
You can read more about the vulnerability of children to pesticides in our factsheet, Children and Pesticides Don't Mix. You can also visit Beyond Pesticides' Pesticide-Induced Diseases Database, which tracks  the science on pesticides that are contributing to the rise of learning and developmental disorders in children.
Source: The Guardian
All unattributed positions and opinions in this piece are those of Beyond Pesticides.