18
May
(Beyond Pesticides, May 18, 2016) The controversy continues on glyphosate's (Roundup) cancer causing properties, as some question the influence of the chemical industry and Monsanto, Roundup's manufacturer, on newly announced  findings, according to The Guardian.  A joint review by the United Nations (UN) and World Health Organization (WHO) on  glyphosate, released this week,  seems to contradict earlier findings (at least based on food exposure) of the International Agency for Research on Cancer (the preeminent scientific body on carcinogenesis in the world), which classified Roundup as a "probable human carcinogen."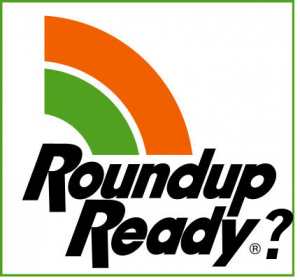 The Guardian disclosed, "Professor Alan Boobis, who chaired the UN's joint FAO/WHO meeting on glyphosate, also works as the vice-president of the International Life Science Institute (ILSI) Europe. The co-chair of the sessions was Professor Angelo Moretto, a board member of ILSI's Health and Environmental Services Institute, and of its Risk21 steering group too, which Boobis also co-chairs.  In 2012, the ILSI group took a $500,000 donation from Monsanto and a $528,500 donation from the industry group Croplife International, which represents  Monsanto, Dow, Syngenta and others, according to documents obtained by the US right to know campaign. Boobis was not able to comment on the issue, and ILSI's office in Washington did not immediately respond to a request for more information."
Separating independent scientific findings or interpretation of data from those influenced by chemical industry interests has been a long standing problem in the public debate and media discussion on pesticide hazards. It is not uncommon for scientific interpretation by  those affiliated with the chemical industry to be given equal weight to independent peer reviewed studies. Aaron Blair, Ph.D. chaired the IARC review. Dr. Blair  ran the National Cancer Institute's Occupation Studies Branch and is the author of over 450 publications on occupational and environmental causes of cancer.
The review, put out through a joint FAO/WHO meeting on pesticide residues in food, does not look at other sources of exposure.  "In view of the absence of carcinogenic potential in rodents at human-relevant doses and the absence of genotoxicity by the oral route in mammals, and considering the epidemiological evidence from occupational exposures, the meeting concluded that glyphosate is unlikely to pose a carcinogenic risk to humans from exposure through the diet," the committee said.
The committee added that glyphosate is unlikely to be genotoxic, or harmful to cells' genetic material, to humans. However, one scientist who was a part of IARC's expert panel that reviewed glyphosate  spoke of glyphosate's genotoxic potential, stating  that the herbicide can damage human DNA, which can  result in increased cancer risks.
The review also assessed diazinon and malathion and concluded that these pesticides were unlikely to cause cancer through exposure from the diet.
In separate document published along with the joint FAO/WHO statement, the WHO denied that the conclusions by the joint group and by IARC were contradictory. It said they were "different, yet complementary," with the IARC assessment focused on hazard while the other looked at risk.
Months after the IARC review, the European Food Safety Authority (EFSA), an independent agency funded by the European Union, published a different assessment, saying glyphosate is "unlikely to pose a carcinogenic hazard to humans." However, EFSA's report is limited in that it reviewed glyphosate alone, unlike IARC which reviewed glyphosate and its formulated products, which are more relevant for evaluating risks to human health. Further, EFSA notes that the "toxicity of the formulations should be considered further" as studies that evaluated glyphosate formulations did find positive results of genotoxicity both in vitro and in vivo. EFSA also notes that other toxic outcomes, such as long-term toxicity and carcinogenicity, reproductive/developmental toxicity and endocrine disrupting potential of glyphosate formulations, should be clarified and addressed further.
EU's pesticides committee is due to meet later this week to decide whether to re-license glyphosate. The U.S. EPA is being investigated for withdrawing a report saying the chemical is probably not carcinogenic.
Glyphosate residues have been detected in foods and products that are not typically associated with heavy glyphosate use, and  even in organic foods and products, in which the use of glyphosate is prohibited. This pervasive pesticide exposure suggests that glyphosate cannot be contained to the target pest or crop and represents an exposure problem (or contamination, since it involves unintended exposure)  much broader than risk assessors have assumed.
In March 2016, Moms Across America released a report on glyphosate residues in California wines. The report finds that all of the ten wines test positive for glyphosate.  Other recent reports of the widespread presence of glyphosate residues find the chemical in  breast milk,  in nearly 100% of Germans and  in German beers,  feminine hygiene products, and  bread. Other sources of exposure include agricultural spraying. A 2015 report found that 54 percent of glyphosate spraying in California is applied in eight counties, many of which are located in the southern part of the Central Valley. The analysis finds that the populations in these counties are predominantly Hispanic or Latino, indicating that glyphosate use in California is distributed unequally along both socioeconomic and racial lines.
While glyphosate is touted as a "low toxicity" chemical and "safer" than other chemicals by industry, it has been shown to have detrimental impacts on humans and the environment. Given its widespread use on residential and agricultural sites, its toxicity is of increasing concern. A mounting body of data has found that formulated glyphosate (Roundup) products are more toxic than the active ingredient, glyphosate, alone. Roundup formulations can induce a dose-dependent formation of DNA adducts (altered forms of DNA linked to chemical exposure, playing a key role in chemical carcinogenesis) in the kidneys and liver of mice. Human cell endocrine disruption on the androgen receptor, inhibition of transcriptional activities on estrogen receptors on HepG2, DNA damage and cytotoxic effects occurring at concentrations well below "acceptable" residues have all been observed. A 2008 study confirms that the ingredients in Roundup formulations kill human cells, particularly embryonic, placental and umbilical cord cells, even at very low concentrations, and causes total cell death within 24 hrs.
In addition to impacts on human health, glyphosate has been linked to adverse effects on  earthworms and other soil biota, as well as  shape changes in amphibians. The widespread use of the chemical on genetically engineered glyphosate-resistant crops has led it to be implicated in the  decline of monarch butterflies, whose sole source to lay their eggs, milkweed plants, are being devastated as a result of incessant use of glyphosate.
Given the mounting evidence of glyphosate's hazards, environmental groups, like Beyond Pesticides, are urging localities to restrict or ban the use of the chemical.  Tracy Madlener, a mother of two, who got  her neighborhood in Laguna Hills, California to  eliminate the use of the widely-used weedkiller. Beyond Pesticides promotes these actions and many more through our  Tools for Change  page. This page is designed to help activists and other concerned citizens organize around a variety of pesticide issues on the local, state, and national level. Learn how to  organize a campaign  and talk to your neighbors about pesticides with our  factsheets. See Beyond Pesticides' article  Glyphosate Causes Cancer.
All unattributed positions and opinions in this piece are those of Beyond Pesticides.
Source: Reuters