25
Jul
(Beyond Pesticides July 25, 2016) The Oregon Department of Agriculture (ODA) last week issued 12 notices of statewide detainment and stop sale and removal orders for horticultural pesticide products that contain active ingredients not listed on the label. The orders call for the product manufacturers to immediately cease all sales, offers of sale, or other distribution in Oregon. This is the latest effort by a state with a legalized marijuana market to try to  curb the use of illegal pesticides in cannabis production, a practice that poses potential health threats to consumers, creating a regulatory challenge for state officials in states that have legal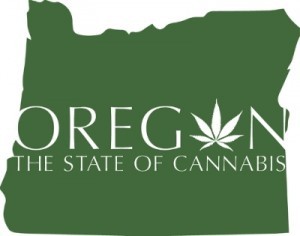 ized marijuana for medicinal and or recreational purposes. Because the U.S. government classifies cannabis as a narcotic, the U.S. Environmental Protection (EPA) does not register pesticide products for use in its production, leaving consumers exposed to hazardous pesticides through inhalation, ingestion, and dermal absorption without any evaluation of potential health effects.
The products in question are commonly used in horticulture and hydroponics, including cannabis production. The 12 notices cover 14 products sold in Oregon that were also identified by the Washington State Department of Agriculture (WSDA) in late June as containing undeclared pesticide active ingredients. In an attempt to try and protect human health and safety, ODA issued its orders and is currently sampling and testing these products sold in Oregon.
The latest move by Oregon to curb illegal pesticide use on marijuana follows  widespread cannabis recalls  in the City of Denver,  and actions from Colorado's Governor  to declare pesticide-tainted cannabis "a threat to public safety" is a step in the right direction after ODA released a concerning list of pesticide products available for use on marijuana earlier this year that included products that violates the Federal Insecticide, Fungicide and Rodenticide Act (FIFRA). Oregon's  list, which contains 257 pesticide products, aligns with similar product lists published by  Washington State  and  Colorado, and raises concerns over the lack of health evaluations of public exposure to the pesticides used. The list construes broad label language to allow the use of pesticide products that have not been specifically tested for use on marijuana, despite the fact that the EPA has not registered or reviewed any pesticide product for use on cannabis. For example, one ingredient approved through these standards that raises a red flag when it comes to human health and safety is the synergist  piperonyl butoxide  (PBO).
PBO is a highly toxic substance that causes a range of short- and long-term effects, including cancer and adverse impacts on liver function and the nervous system. It is commonly used as a synergist in pyrethrin-based pesticide products, many of which can be found on ODA's allowed pesticide list. The inclusion of an active ingredient like PBO highlights the data gaps that arise when pesticides are approved using broad and/or unspecific label language as opposed to undergoing full review by EPA.   According to CFR §180.1001(b)(4), while PBO is currently exempt from a tolerance (allowed residue) requirement "when applied to growing crops in accordance with good agricultural practices," EPA, based on the results of limited field trials, has  recommended the revocation  of this tolerance exemption, an action it still plans to take after the assessment of additional residue data. It is unknown whether PBO was one of the active ingredients not labeled in the 14 products that Oregon prohibited for sale, but the inclusion of any active ingredient that has not been properly tested and registered for use on cannabis has raised serious public health and statutory and regulatory compliance concerns, spurring  ODA to  stop the sale of any marijuana treated with those pesticides.
With this action, use of these pesticide products should stop growers and processors to stop the marketing of treated cannabis, triggering action by the  Oregon Health Authority (OHA) for failure to pass pesticide testing requirements. Failing the test and using any of the since-banned products, warn regulators in both states, could lead to products being confiscated and destroyed. Neither Washington nor Oregon has taken the most extreme measures, however, and as of now, ODA has issued pesticide advisories to growers of all crops and retailers advising them to discontinue using or selling the products. In addition, products within Oregon or transported into the state by any type of business transaction or other method are currently detained.
Beyond Pesticides supports criteria that  limits allowed pesticides to those that are exempt from registration under federal pesticide law and  non-pesticidal materials  permitted for use in organic production. Beyond Pesticides advocates that growers and states seek certification of marijuana under organic standards required by independent organic certifiers, which establish compliance with organic practices and provide assurances to consumers that hazardous pesticides are not use in its production or processing. As outlined in a  letter  sent from Beyond Pesticides to Washington State Department of Agriculture (WSDA) officials, adhering exclusively to pesticides allowed  under 25(b) of FIFRA is the best way to avoid any legal ramifications for unregistered pesticide use, as well as protect  workers, consumers and the environment from the unstudied side effects that may result from the use of toxic pesticides on marijuana crops. With  this  approach, Beyond Pesticides urges growers to develop an organic system plan that encourages pest prevention, and eliminating pest-conducive conditions.  Implementing this approach, advocates say,  will ensure the sustained growth of cannabis production that protects public health and the environment.
For more information and background on this important issue, see Beyond Pesticides' report  Pesticide Use in Marijuana Production: Safety Issues and Sustainable Options.
All unattributed positions and opinions in this piece are those of Beyond Pesticides.