26
Aug
(Beyond Pesticides, August 26, 2016) Virgin Islands Superior Court Judge, Harold Willocks denied a request made by Terminix to stop a subpoena for Terminix documents in the methyl bromide poisoning case  issued  by Attorney General Claude Earl Walker, according to The Virgin Islands Consortium. The paper reported that the subpoena ordered the pest control company to provide documents and information relating to an ongoing investigation by the Department of Justice (DOJ). This follows two settlement agreements made by Terminix; one to pay $10 million to DOJ and the Environmental Protection Agency (EPA) for violating the Federal Insecticide, Fungicide and Rodenticide Act, and another to pay $87 million to the Esmond family, poisoned by the misuse of a neurotoxic pesticide fumigant, methyl bromide, when they vacationed in the Virgin Islands in the spring of 2015.
According to t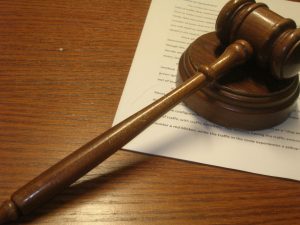 he Virgin Islands Consortium, DOJ launched  another investigation into Terminix after the Esmonds were poisoned to determine if there had been a violation of the Criminally Influenced and Corrupt Organizations Act (CICO). Attorney General Walker issued the original subpoena on April 28, requesting that Terminix surrender all information related to the purchase, use and import of methyl bromide obtained within the past three years. Terminix responded with objections to the subpoena, forcing DOJ to file a petition for enforcement. The court denied that enforcement petition by DOJ, stating that the subpoena did not adequately inform Terminix of the conduct under investigation. In response, DOJ amended its original subpoena to make clear that the conduct under investigation is Terminix's conduct to "mislead and deceive consumers by misrepresenting and concealing material facts about the dangers and illegality of applying methyl bromide." Terminix again voiced objections, filing a petition to stop the subpoena. Judge Willocks, though, handed down his ruling earlier this week, ordering that Terminix's petition to stop the subpoena be denied, and further ruled that "the parties shall meet and confer in good faith to resolve as many of the discovery disputes as possible."
Since the Esmond incident, EPA has been investigating the ongoing  uses of methyl bromide in the Virgin Islands, and Terminix has stopped using methyl bromide in the U.S. and its Territories, with the exception of a government contract at the Port of Baltimore. In November 2015, the Virgin Islands revamped its pesticide enforcement and applicator training  on alternatives, which advocates say are too focused on alternative pesticides, rather than building management strategies that eliminate pest-conducive conditions.  In St. Thomas, U.S. Virgin Islands, the Department of Planning and Natural Resources (DPNR) and the EPA held a joint conference on "Reducing Pesticides in the U.S. Virgin Islands." As a result of discussions that took place between the more than 100 participants, DPNR announced plans to promote natural alternatives to toxic pesticides and to draft new applications for commercial and purchase permits related to pesticide application in an effort to increase protections for residents and vacationers from pesticide poisoning.
Methyl bromide is a restricted use pesticide and is not registered for residential use, according to EPA's 2013 Methyl Bromide Preliminary Workplan. It was taken off the market for residential use in 1984. Because methyl bromide is an ozone-depleting substance, its production is controlled under both the  Montreal Protocol on Ozone Depleting Substances, which is legally binding on all signatories to the treaty, of which the United States is one, and the  Clean Air Act. These laws mandated methyl bromide's  phase out, in accordance with  a  precise schedule, by January 1, 2005. However, due to the "critical use exemption" (CUE) loophole, the chemical is allowed to  continue to be used  if users petition that there are "no feasible alternatives." As a result of uses under CUEs, application rates of methyl bromide in the U.S. have remained persistently high.
Fumigants like methyl bromide are some of the most dangerous pesticides on the market. Due to its use in agriculture, reports over the years have highlighted additional risks of exposure, particularly for children who attend school where pesticides like methyl bromide are used. Fumigants like these are applied in large quantities, vaporize easily, drift and expose nearby farmworkers and other community members to harm, with health effects linked to headaches, vomiting, severe lung irritation, and neurological effects. Some fumigants are linked to cancer, reduced fertility, birth defects and higher rates of miscarriage. Despite these concerns, EPA has continued to allow these chemicals to remain on the market. As such, the poisoning of the Esmond family raises serious issues about the continued availability and use of highly hazardous chemicals like methyl bromide, sanctioned by EPA, and compliance and enforcement of the use of restricted pesticides, in light of federal and international bans and phase out.
For the management of structures and buildings, there are clear established methods for managing homes that prevent infestation of unwanted insects without the use of synthetic chemicals, including exclusion techniques, sanitation and maintenance practices, as well as mechanical and least-toxic controls. Beyond Pesticides advocates the use of a well-defined  integrated pest management (IPM)  program for an indoor pest program for facilitates, homes, and other buildings. It offers the opportunity to eliminate toxic pesticide use through the management of conditions that are attractive to pests and exclusion techniques that through sealing keep pests out of structures, while only using least-toxic chemicals as a last resort. Sanitation, structural repairs, mechanical and biological control, population monitoring are a part of a sound pest management program. Based on range of successful pest prevention practices, use of these hazardous chemicals are unnecessary.
See Beyond Pesticides' executive director on CBS Evening News, August 2, on the subject.
Source: The Virgin Islands Consortium,  Memorandum Opinion
All unattributed positions and opinions in this piece are those of Beyond Pesticides.