10
Aug
(Beyond Pesticides, August 10, 2016) In a letter, submitted by the Soil Association, leading bread producers and supermarkets in the United Kingdom (UK) are being urged to cease stocking and selling bread products that  contain traces of the herbicide glyphosate. Glyphosate, the active ingredient in Monsanto's Roundup, has been classified as a probable human carcinogen by the World Health Organization (WHO) and is linked to numerous other environmental and human health concerns. Glyphosate residues have already been detected in bread, beer, and wine.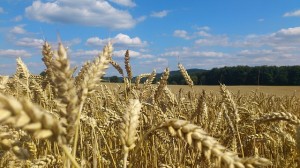 The Soil Association, a UK organization that campaigns for healthy, humane and sustainable food, farming and land use, is concerned that glyphosate is used on crops immediately before harvest, and subsequently makes its way into food. According to the letter and a spokesperson for the group, "Using glyphosate, and glyphosate-based products, as a pre-harvest treatment is fundamentally wrong, and we are calling for an end to it with our campaign.  Wheat harvest will start in the next few weeks, and we are asking bread companies to act now and put a stop to glyphosate as a pre-harvest desiccant in their supply chains. The EU has just advised glyphosate use as a pre-harvest spray on food crops should be restricted – but it's up to individual member states to decide if they want to implement this or not."
Debate has been raging in Europe about the continued use of glyphosate in light of the 2015 classification by the World Health Organization's (WHO) International Agency for Research on Cancer (IARC) of glyphosate as a "probable human carcinogen." However, confusion peaked when a few short months later the European Food Safety Authority (EFSA)  published its report  finding that glyphosate is  "unlikely to pose a carcinogenic hazard to humans." However, EFSA's report is  limited in that it reviewed glyphosate alone, unlike IARC, which reviewed glyphosate and its formulated products (Roundup) which are more relevant for evaluating risks to human health. The European Commission has since issued a limited license extension for  glyphosate, after member states were unable to come to a formal decision. The extension also comes with some restrictions, including obligations for member states to minimize use on playgrounds, and a ban on formulations with the ingredient POEA.
According to the Soil Association, glyphosate use in UK farming has increased by 400% in the last 20 years and it appears regularly in regular testing of British bread, with it showing in 30 per cent of samples tested by a government committee, Pesticide Residues in Food (PRiF).
Earlier this year, a  European poll reported  that the majority of people across the EU's five biggest countries, including  three-quarters of Italians, 70% of Germans, 60% of French and 56% of Britons, support a ban on glyphosate. The herbicide is the  most widely used chemical in the world, according to reports, and as a result is being detected in food and  human bodies. Tests have detected  glyphosate residues in German beer, at levels higher than allowed in drinking water. Last year,  glyphosate residues were found in  bread  being sold in the UK, and is one of the three pesticides regularly found in routine testing of British bread -appearing in up to 30% of samples tested by the UK government. A pilot study conducted by the group Moms Across America in 2014  found that glyphosate  may also bioaccumulate in the human body, as revealed by high levels of the chemical in the breast milk of mothers tested.
Glyphosate, produced  by Monsanto, is touted as a "low toxicity" chemical and "safer" than other chemicals by industry. But glyphosate has been shown to have  detrimental impacts  on humans and the environment. Given its widespread use on residential and agricultural sites, its toxicity is of increasing concern. In addition to IARC's findings,  previous studies  have linked the toxicant to non-Hodgkin's lymphoma and multiple myeloma. It is also an endocrine disruptor, causes reproductive effects, kidney and liver damage, and is toxic to aquatic organisms, according to studies.  In September 2015, a study published in  Environmental Health News  found that  chronic, low-dose exposure to glyphosate  led to adverse effects on liver and kidney health. Roundup formulations can also induce a dose-dependent formation of DNA adducts (altered forms of DNA linked to chemical exposure, playing a key role in chemical carcinogenesis) in the kidneys and liver of mice. Human cell endocrine disruption on the androgen receptor, inhibition of transcriptional activities on estrogen receptors on HepG2, DNA damage and cytotoxic effects occurring at concentrations well below "acceptable" residues have all been observed. Similarly, a study released this year finds that glyphosate can cause changes to DNA function resulting in the onset of chronic disease, including diabetes, obesity, and Alzheimer's disease.
Beyond Pesticides urges individuals concerned about glyphosate exposure to support organic systems that do not rely on hazardous carcinogenic pesticides. In agriculture, concerned consumers can  buy food with the certified organic label, which not only disallows synthetic pesticides like glyphosate, but also the use of sewage sludge and genetically engineered ingredients. Beyond Pesticides also urges the adoption of  organic lawn and landscape programs.
All unattributed positions and opinions in this piece are those of Beyond Pesticides.
Source: The Ecologist