06
Dec
(Beyond Pesticides, December 6, 2016) A new study released by researchers at the University of Washington, Seattle finds that exposure to organophosphate insecticides is associated with changes in oral bacterial diversity, particularly for exposed farmworkers. The study provides insight into the far-reaching changes pesticide exposure can cause to the human body, which are not captured by current risk assessment models used by the U.S. Environmental Protection Agency (EPA). Although past research has investigated the impact of pesticide exposure on the gut microbiome, this is one of the first studies to look at oral bacterial diversity.
For the study, scientists took oral swabs from 65 adult farmworkers and 52 non-farmworker adults in the Yakima Valley of Washington State. Swabs were taken both during the spring/summer, when exposure to pesticides is high, as well as winter, when lower exposure is expected. At the same time the swabs were taken, researchers also took blood samples of individuals in the study. Scientists focused on exposure to the organophosphate insecticide Azinphos-methyl (AZM), which at the time of the study (2005-2006) had not begun its cancellation proceedings.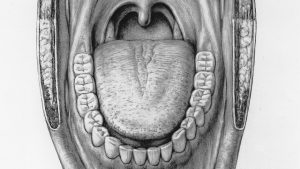 Results show that farmworkers have greater concentrations of AZM in their blood than non-farmworking adults in the area. It follows that farmworkers also show greater changes to their oral bacterial diversity. Of the farmworkers that have detectable levels of AZM in their blood stream, scientists found "significantly reduced abundances of seven common taxa of oral bacteria, including Streptococcus, one of the most common normal microbiota in the mouth," said Ian B. Stanaway, PhD candidate in Environmental Toxicology at the University of Washington in a press release. Researchers found that while reductions in bacterial diversity start in the heavy pesticide use season of spring/summer, they remain low into the winter. "Persistence from the spring/summer to the winter of this association also suggests long lasting effects on the commensal microbiota have occurred," the study finds.
Now that researchers have discovered this association, as principal investigator Elaine Faustman, PhD, notes, "[t]he challenge becomes, what does this mean. We don't know — we depend on the microbiome for so many metabolic processes. PhD candidate Stanaway notes, "in other studies, different species and strains of Streptococcus have been associated with changes in oral health."
The impact of pesticides on the human microbiome is an area of growing research. In Beyond Pesticides' recent issue of Pesticides and You, the book 10% Human was reviewed, highlighting the fact that only 10% of human cells are genetically human, and 90% microbial in origin. Reviewer Terry Shistar, PhD, writes, "Disturbing the microbiota can contribute to a   whole host of  "˜21st century diseases,' including  diabetes, obesity, food allergies, heart     disease, antibiotic-resistant infections, cancer, asthma, autism, irritable bowel syndrome, multiple sclerosis, rheumatoid arthritis, celiac disease, inflammatory bowel disease, and more."
Previous research on rats has found the widely used organophosphate insecticide chlorpyrifos caused significant disruptions in the microbiome. When exposed to chronic, low doses of the chemical, certain microbial populations flourish, while others decreas. A scientific review of glyphosate by a team of fourteen renown scientists finds that the action of glyphosate as an antibiotic could alter gut diversity, "which could favor the proliferation of pathogenic microbes in humans, farm animals, pets and other exposed vertebrates," the authors state.
While AZM use stopped in 2013, there is still significant concern over the ability of a range of pesticides to alter the human microbiome. In addition to glyphosate, researchers have recently found that several other common herbicides have been linked to antibiotic resistance. It is critical that  more research is conducted to understand the link between environmental exposure to pesticides and other toxicants, changes in the human microbiome, and the onset of disease.
Farmworkers, as usual, are on the front line of these impacts. Despite a recent important update to Worker Protection Standards, as this study shows, there is a need to drastically limit farmwoker exposure not only to organophosphates, but a wide range of toxic pesticides. Advocates are urging EPA to incorporate changes to the human microbiome into pesticide risk assessments to ensure worker safety. And when a pesticide is shown to alter levels of pathogenic, neutral, and beneficial bacteria, they maintain it should be removed from the market in favor of sustainable and organic practices that can replace these toxic chemicals.
For more information on the impact of pesticides to farmworkers and their families, see Beyond Pesticides' Agricultural Justice webpage. And for more information on why organic practices is the right solution to address microbiome-shifting pesticides and antibiotic resistance, see Beyond Pesticides organic agriculture program page.
Source: American Society for Microbiology (press release)
All unattributed positions and opinions in this piece are those of Beyond Pesticides.