18
Apr
(Beyond Pesticides, April 18, 2017) Last week, the Assembly of Anchorage, Alaska voted 10-1 to pass AO2017-59, an ordinance instituting a pesticide-free program on public parks, lands, and properties. The measure codifies and strengthens important protections for public health, particularly children's health, water quality and the wider environment from the hazards of toxic pesticide use. "Parents, grandparents, aunts, and uncles should not have to worry whether their child will be exposed to a harmful pesticide that could have long-term health consequences when they visit public parks to enjoy the great Alaska outdoors," stated Pamela Miller, executive director of Alaska Community Action on Toxics (ACAT), which helped galvanize community support for the measure.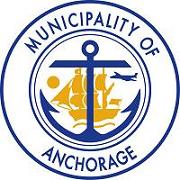 The new law, introduced by Assembly chair Elvi Gray-Jackson and vice chair Dick Traini, was the product of months of community stakeholder meetings and input. "That's the way I like to do business in this community," Ms. Gray-Jackson said to KTUU on the night the bill was passed. "Bring all the stakeholders together and have them work it out so we don't waste a lot of time at this level."
Like recent policies passed in Washington, D.C., Montgomery County, MD and South Portland, ME, the law establishes a list of "allowed" and "non-allowed" pesticides, ensuring that toxic synthetic pesticides will only be used as a last resort in the event of a significant threat to public or ecological health. To accomplish this goal, the ordinance emphasizes and requires preventive measures as the best defense against pest problems. This includes guiding landscape practices based on a soil test, planting native vegetation, and cultural practices, such as lawn aeration and dethatching, selective pruning, and appropriate watering. Cultural, mechanical, and biological means are considered first, even before the use of least-toxic products. However, the "allowed" list does not leave land managers without effective tools, as the list of products compatible with organic landscape management shows.
Given that the city currently uses few pesticides on turf and many other public lands due to the area's short growing season, stakeholder discussions focused pointedly on the impact of invasive species, an issue of mounting concern. Despite the threat, the ordinance does not provide a blanket exemption for toxic pesticide use on invasives. Land managers must attempt to control these species without pesticides, and then only after these practices have been deemed inadequate make a written appeal for more toxic products to local the Department of Health, which may approve or deny the request.
In addition to codifying safer practices, in the event that more toxic pesticides are used, the ordinance requires the posting of notification signs 48 hours before an application, and remain in place 72 hours after. The law also requires that a list of approved applications of toxic pesticides is made available through the municipality's website each year.
Anchorage is the latest locality to take action to protect children and other vulnerable residents from the harmful effects of pesticides. Despite assurances of safety "when used as directed," the U.S. Environmental Protection Agency's process for registering toxic synthetic pesticides leaves data gaps and liabilities that are simply not in line with the values and goals of a growing number of communities.
"This is an important victory for the health of our community and our children," stated Samantha Englishoe, a board member of ACAT, a lifelong Anchorage resident, nursing school student, and aunt to an active two-year old said in a press release. "Pesticides disrupt our endocrine systems, harm the developing brain and immune system of children, and affect human development and reproduction, and are associated with certain cancers, including pediatric cancers."
If you're interested in getting active in your community to fight for an organic or pesticide-free policy, click here to sign the petition today. We'll send you resources and strategies that you can use to win protections for children, pets, pollinators, wildlife, and water quality. Without action from local residents, states and localities will continue to rely on an increasingly politicized and underfunded EPA for their safeguards from toxic chemicals. For more on how to get involved in your community, contact Beyond Pesticides at [email protected] or 202-543-5450.
Source: ACAT Press Release, KTUU
All unattributed positions and opinions in this piece are those of Beyond Pesticides.