07
Apr
(Beyond Pesticides, April 7, 2017) On Wednesday, Earthjustice, representing the Natural Resources Defense Council (NRDC) and the Pesticide Action Network North America (PANNA) turned to the courts to order the U.S. Environmental Protection Agency (EPA) to ban chlorpyrifos. Their action comes on the heels of EPA Administrator Scott Pruitt's decision last week to reject the conclusions of EPA scientists and reverse a proposed agency decision to revoke food residue tolerances of chlorpyrifos. In the new petition, the environmental groups assert that, "Because EPA has sidestepped this Court's orders and failed to act on the substance of the petition, PAN/NRDC respectfully ask the Court to [give] EPA 30 days to act on its findings that chlorpyrifos exposures are unsafe and to establish deadlines for the next steps in the revocation and cancellation process."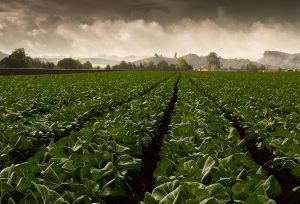 In an interview with The Intercept, Patti Goldman, managing attorney of Earthjustice's Northwest regional office in Seattle, WA, stated that, "It's outrageous that the new EPA administrator would reject the scientific findings of its own agency and defy the law and court orders to keep this nasty pesticide on the market."
In its most recent analysis of chlorpyrifos, EPA determined that children between one and two years of age are the most vulnerable population group. These children are exposed to chlorpyrifos up to 140 times what EPA deems safe through food alone. However, according to the EPA press release regarding the decision to reject the petition to ban chlorpyrifos, Mr. Pruitt cited the "…need to provide regulatory certainty to the thousands of American farms that rely on chlorpyrifos, while still protecting human health and the environment." Chlorpyrifos is currently used on more than 50 crops, including corn, soybeans, wheat, tree nuts, and citrus. There are alternatives available for farmers and producers that present less risk and ensure that there is no disruption in food production, such as organic agricultural systems.
The path is clear for EPA to revoke tolerances for chlorpyrifos and ultimately ban this toxic pesticide. Chlorpyrifos is part of the organophosphate (OPs) class of pesticides, which were used in World War II as nerve agents. As potent neurotoxicants, organophosphates are extremely harmful to the nervous system, given that they are cholinesterase inhibitors and bind irreversibly to the active site of an enzyme essential for normal nerve impulse transmission. The scientific evidence of neurotoxic dangers associated with chlorpyrifos exposure is extensive and consistent.
Chlorpyrifos exposures result in developmental delays, low birth weights, and other serious neurological health effects. Chlorpyrifos is an incredibly neurotoxic organophosphate that has no place in modern agriculture as it poses dangers to farmworkers, farm families, especially vulnerable children,  and others living near agricultural areas.
Epidemiological data also points to subpopulations that are disproportionately affected by chlorpyrifos exposures. Low-income African-American and Latino families, including farmworker families, continue to suffer the most, and this disproportionate impact creates an environmental justice issue that the agency must not continue to ignore. A 2016 study found lower IQ in children born to mothers who, during their pregnancy, were living in close proximity to chemical-intensive agricultural lands where OPs were used. A 2015 study found that a decrease in lung function in children was linked to exposure to organophosphates early in life. Another 2015 study found that prenatal exposure to chlorpyrifos is linked to tremors in children. Although organophosphate use was on the decline in the U.S., EPA has allowed the continued registration of many of these products, and Mr. Pruitt's recent decision sets a precedent for continued allowance.
Because of the neurotoxic effects to children, in 2000, EPA was able to orchestrate a voluntary cancellation of residential uses of chloyprifos by Dow AgroSciences, with the exception of public health mosquito and golf course uses.
In order to truly effect change, Beyond Pesticides has long sought a broad-scale marketplace transition that disallows the use of toxic synthetic pesticides by law and encourages a systems-based approach that is protective of health and the environment. That is why organic, with its requirement of a detailed organic system plan, and methods to foster and improve soil health represent the future of agricultural production in the U.S. and abroad.  This approach never allows the use of highly toxic synthetic pesticides, let alone organophosphates such as chlorpyrifos, and advances a viable, scalable path forward for growing food. For more information on why organic agriculture is the right alternative, see our organic program webpage.
Take Action
If you are concerned about the decision made by Scott Pruitt on chlorpyrifos, you can send an email to OPPChlorpyrifosInquiries@epa.gov, call 703-347-0206, or send a letter using our form here.
Sources: The New York Times, The Intercept
All unattributed positions and opinions in this piece are those of Beyond Pesticides.