31
Aug
(Beyond Pesticides, August 31, 2017) Researchers at the University of California, Santa Barbara report in a new study that exposure to pesticides as a result of living near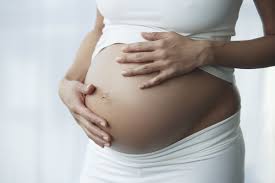 agricultural areas increases the risk of giving birth to a baby with abnormalities. These results are more significant for those exposed to very high levels of pesticides, underscoring the continued risks faced by farmworkers and farmworker families, especially mothers living near chemically-intensive treated fields.
The study, "Agricultural pesticide use and adverse birth outcomes in the San Joaquin Valley of California," looked at individual birth and demographic characteristics for over 500,000 birth observations between 1997 and 2011 in the agriculturally dominated San Joaquin Valley, California. The researchers, who report their findings as, "the most comprehensive to date, bringing together the largest data file ever compiled on street-address level birth outcomes and fine scale exposure to agricultural pesticides," analyzed residential agricultural pesticide exposure during gestation, by trimester, and by toxicity influences on birth outcomes: birth weight, gestational length, or birth abnormalities. Adverse birth outcomes increased by 5–9% among those exposed to very high quantities of pesticides (e.g., top 5th percentile, i.e., ~4,200 kg per square mile applied over gestation). According to the results, " The magnitude of effects were further enlarged for the top 1%, where these extreme exposures (>11,000 kg per square mile) led to an 11% increased probability of preterm birth, 20% increased probability of low birth weight, and ~30 g decrease in birth weight."
Numerous chemicals are used daily in close proximity to residential areas, making it difficult to ascertain a specific responsible agent. As a result, in this study, the researchers looked at the combined results from all pesticides used in the region. Looking at pesticide use by aerial and ground application, the study finds that exposure to high pesticide levels from ground applications had a significant effect on birth weight, gestation, preterm birth, and birth abnormalities. The authors note ground application represents roughly 95% of total active ingredients used and, thus, high ground exposure represents most of the cumulative pesticide exposure measure.
"If we can identify where and why these extremely high levels of use are occurring, particularly near human settlements, policymakers and health workers can work to reduce extreme exposures near agricultural communities via information campaigns or farmer outreach," said lead author Ashley Larsen, PhD, assistant professor in UCSB's Bren School of Environmental Science & Management.
The San Joaquin Valley is an agricultural region of California where pesticide use is widespread. More than one-third of U.S. vegetables and two-thirds of fruits and nuts are produced here. Pesticides are applied to crops here intensively, and can vary dramatically in their use. For instance, commodities, such as grapes, receive nearly 50 kg ha−1 per year of insecticides alone in the San Joaquin Valley. San Joaquin county also has the highest numbers of schools within ¼ mile of pesticide application, but in this study not all agricultural fields were in proximity to human settlement. Areas with consistent births and pesticides are a small fraction of the San Joaquin Valley, and the researchers theorize, if extreme pesticide areas and vulnerable populations could be identified, strategies or interventions could be developed to mitigate the likelihood of extreme exposures. Farmworkers of San Joaquin Valley and their families are exposed to pesticides by loading, mixing or applying pesticides, and by secondary exposures to pesticides migrating into homes via pesticide drift or residues on skin and clothi
In addition to adverse birth outcomes, studies also report other developmental effects from pesticide exposures.  A 2014 study conducted by the UC Davis Mind Institute found that pregnant women who lived within a mile of treated fields more than tripled their chances of giving birth to a child with autism. Additionally, the UC Berkeley CHAMACOS team, studying organophosphate pesticide impacts on women and children in the Salinas Valley, found that every 522 pounds of combined organophosphate pesticide applications within one kilometer of a pregnant woman's home correlates with a two point IQ loss in her children at seven years old.
In order to facilitate access to epidemiologic and laboratory studies based on real world exposure scenarios that link public health effects to pesticides, Beyond Pesticides maintains the Pesticide-Induced Diseases Database, commonly referred to as PIDD. The scientific literature documents elevated rates of chronic diseases among people exposed to pesticides, including birth defects and developmental impairments. This new study underscores an urgent need for public policy at all levels –local, state, and national– to end dependency on toxic pesticides, replacing them with carefully defined green strategies. The current database, which contains hundreds of studies, is continuously updated.
All unattributed positions and opinions in this piece are those of Beyond Pesticides.
Source:
Science Daily
The Independent (UK)