03
Aug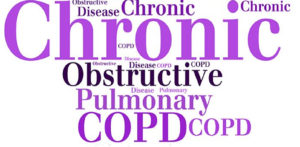 (Beyond Pesticides, August 3, 2017) Working in close contact with pesticides over the course of one's lifetime increases the risk of Chronic Obstructive Pulmonary Disease (COPD) and other breathing disorders, according to a study published in Thorax by a team of Australian researchers. While cigarette smoke remains the single leading cause of lung disease worldwide, there is growing interest in understanding the environmental exposures of individuals that develop breathing problems, but have never smoked. Given the growing list of pesticide-induced diseases, the study's results reinforce calls for a change in pest management approaches that safeguard farmwokers and pest control operators.
Researchers' examination of pesticide exposure made use of a health study that first began in Tazmania in 1968, and tracked asthma prevalence in participants at ages 12, 18, and 30. With this background data in hand, researchers followed up with a subset of study participants, now roughly 45 years old, and were able to further analyze 1,255 participants via in-person laboratory tests.
"Our study looked at long-term exposure to pesticides," said Sheikh Alif, PhD, lead researcher of the study at the University of Melborne to Reuters. "[I]t is thought that long-term exposure to pesticides increases mucus secretion and muscle contraction in the lungs, causing breathlessness, cough and wheeze," Dr. Alif said.
The study controlled its results to incorporate variability in sex, smoking, and current lung conditions. Risk was calculated based on overall number of jobs where one was exposed to pesticides, as well as estimated cumulative exposure accrued over the course of a study participant's life.  Researchers found that lung disease and airway obstruction was 75% higher for those with exposure to any pesticides in their occupation (including herbicides, insecticides, fungicides), and 109% higher for those specifically reporting occupational exposure to herbicides. As part of cumulative exposure calculations, scientists determined that for every 10 years of exposure to any pesticide on the job, COPD risk increased by 12%, chronic bronchitis by 16%, chronic cough by 12%, and chronic phlegm problems increased by 13%. Chronic exposure to only herbicides resulted in a 16% increased risk of COPD and 22% risk of chronic bronchitis. Insecticide exposure alone represented a 10% increase in COPD and a 15% increase in cronic bronchitis.
The study concludes that, "[B]y enhanced monitoring and use of protective equipment, the burden of COPD caused by occupational exposures has the potential to be substantially reduced."
Researchers further recommend the use of personal protective equipment when applying pesticides, and the implementation of equipment to monitor exposure levels. While these could certainly be good interim measures, a much more effective long-term strategy to address chronic exposure is to eliminate the need for pesticide use in the first place.
This prevention-based approach is particularly important for farmworkers. The U.S. Centers for Disease Control and Prevention reports that for individuals occupationally exposed to pesticides, agricultural workers are 37 times more likely than nonagricultural workers to experience pesticide poisoning.  Efforts by environmental justice advocates to institute long-overdue revisions to farmworker protection requirements, which would ensure some of the basic measures recommended by the current study are put in place, have been stymied by political opposition from Environmental Protection Agency Administrator Scott Pruitt.
Beyond Pesticides continues to advocate for the wholesale transition of U.S. agriculture to organic production practices. Under the Organic Foods Production Act, which advises USDA'sNational Organic Program, only organic compatible substances are allowed in inspected and certified organic systems that are intended to eliminate synthetic inputs. in favor of cultural, mechanical, and biological pest management. With these methods, we can protect farmworkers and applicators, and begin to reverse long-terms trends in diseases that correlate with pesticide use.
For more information on the connection between pesticides and breathing disorders, see Beyond Pesticides' Pesticide-Induced Diseases Database listing for asthma.
Source: Reuters, BMJ Journals-Thorax
All unattributed positions and opinions in this piece are those of Beyond Pesticides.