18
Aug
(Beyond Pesticides, August 18, 2017) The exuberant consumer interest in Farm-to-Table (aka Farm-to-Fork) dining experiences, which germinated in the 1970s, grew dramatically during the last couple of decades, as consumers became far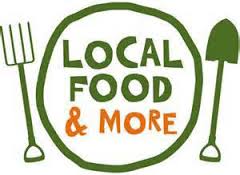 more interested in eating healthfully and knowing more about the sourcing of their food. The bloom may be coming off the rose just a bit, as people respond to a variety of concerns, including pricing; some perception of "preciousness" or elitism about the movement; the occasional "food fraud" — cutting corners and/or "greenwashing" — perpetrated by those looking to cash in on the trend without delivering the real goods; and ethical concerns rooted in a growing recognition of health, safety, and inequality problems in the U.S.
In the early 2000s, those clued in to the food and agriculture scene witnessed an exciting new trend: Farm to Table (FTT) restaurants, and a concomitant focus on local sourcing, and organic and sustainably raised food. The idea promised foods grown and produced nearby, greater transparency about that sourcing, relationships with a region's producers, more organics, and generally, more-healthful fare.
As the sector has grown, those working in it have begun to talk about the difficulties inherent in such an enterprise. Andrea Reusing, on NPR's "The Salt," and proprietor of Lantern restaurant in North Carolina, says, "Guests are sometimes surprised to learn that every single thing we serve isn't both local and organic, that our relatively expensive menu yields only slim profit, or that we can't afford a group health plan. Diners occasionally comment that our use of Alaskan salmon or California cilantro has detracted from a truly 'authentic' farm-to-table experience." And in a nod to some of the emerging disenchantment with the FTT phenomenon, she quips, "Farm-to-table fatigue is most evident in those of us who cook in farm-to-table restaurants — Even We Are Sick of Us." The increased demand for locally grown and produced products has also driven up wholesale ingredient prices, and thus, retail FTT restaurant pricing.
The critiques about preciousness redound to a first-season sketch in the TV show Portlandia, in which two diners pepper their server with questions about the chicken entrée's provenance, and to which the server offers an extensive curriculum vitae that includes the bird's diet, ancestry, square footage for free-ranging, mental health, social network, and name — Colin, for those who are wondering.
With hundreds of FTT venues now in the U.S., the experience claims many fans. But what does FTT actually signal to consumers? It may suggest authenticity, transparency, freshness, high quality, organic or sustainable or non-GMO ingredients, humane slaughter, wild caught, or any of myriad other descriptors. Whereas most early FTT ventures were small, artisanal operations, in recent years, demand for such dining experiences has been met with increasing "gestures" in that direction by corporate entities and those looking to make a buck without really investing in the spirit of the thing. Ms. Reusing says, "As farm-to-table has slipped further away from the food movement and into the realms of foodie-ism and corporate marketing, it is increasingly unhitched from the issues it is so often assumed to address."
The enthusiasm for FTT dining has, unfortunately, not often enough embraced the issues that affect the workers who create it, from field laborers, fishers, and workers in processing facilities, to those prepping, cooking, and serving the food (whether in fancy restaurants, "real" fast food joints, or the school cafeteria that does some local sourcing), to those employed in the supply chain for such ventures. Workers on both conventional and organic farms, for instance, often report making far below minimum wage. Yet increasingly, there are conversations over those FTT dinner tables about what's really happening behind the kitchen door, at the loading dock, and all the way along the supply line, however local or regional. More than ever, issues of equity are on the ethical menu.
Ms. Reusing adds, "The production and processing of even the most pristine ingredients . . . is nearly always configured to rely on cheap labor. . . . Inequality does not affect our food system — our food system is built on inequality and requires it to function. The components of this inequality — racism, lack of access to capital, exploitation, land loss, nutritional and health disparities in communities of color, to name some — are tightly connected. Our nearly 20-year obsession with food and chefs has neither expanded access to high-quality food nor improved nutrition in low-resource neighborhoods."
Those who perform the work in our food system are relatively invisible to the consuming public, and are (disproportionately to the larger population) people of color and/or immigrants, are underpaid, and work in environments that pose significant health risks, whether in slaughtering facilities, on fishing rigs, or in the fields. People often buy organic food to avoid exposure to the toxicants used in "traditional" and industrial agriculture. Advocates say that this concern needs to extend to food and agricultural workers, as well. A major food and environmental justice argument for purchasing and eating as organically as possible is that health risks from pesticides and herbicides are far lower for workers on organic farms (and their families) than for those who work in environs that use synthetic chemicals.
An advantage of FTT establishments is that they allow a conversation between diners and restaurant managers and staff concerning these issues. Rarely do conventional restaurants offer the opportunity to ask questions about how ingredients are produced and how workers who produce the food are treated.The concerns voiced in these conversations may result in more organic ingredients and more protections for the workers in the food chain.
Director of Science Programs at The Organic Center, Jessica Shade, PhD said recently, "The benefits of organic farming associated with farmer and farmworker health have been characterized as 'one of the most important advantages of organic management for farmworkers' by a recent review of the impacts of organic food and farming on environmental and human health published in the journal Science Advances. . . . When you grow and purchase organic food, you're not just making a decision that will help decrease health risks for your own family, you are also contributing to a solution that protects the welfare of millions of people living in rural areas."
Beyond Pesticides recommends its resource, Eating with a Conscience, which offers reasons for purchasing and eating organically based on the health of you and your family, the environment, and those who bring food to our home and restaurant tables. In addition, read about how to support organizations working for justice in our food system. See Beyond Pesticides Agricultural Justice webpage and read Social Justice Labeling: From Field to Table.
Consumers of FTT dining experiences — and all of us who eat — can step up attention to issues of fairness and worker well-being in the food system. When we work for greater equity, that glorious farm-to-table meal may taste even better, and be better nourishment for all who helped create it.
Sources: The Cornucopia Institute: Ethical Food Includes Ethical Labor, and NPR's The Salt: Farm-to-Table May Feel Virtuous, But It's Food Labor That's Ripe for Change.