24
Aug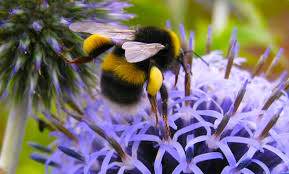 (Beyond Pesticides, August 24, 2017) Common pesticides used on canola crops significantly reduce bumblebee egg laying and may lead to local population extinction, according to new research published in the journal Nature by scientists at the Royal Holloway University of London. This is the latest study to investigate how neonicotinoids, insecticides linked to the global decline of pollinator populations, are changing the landscape that humans rely on for food production and other ecological services. Although this eye-opening study should be a wake-up call for regulators in the U.S., there is little indication that federal agencies tasked with protecting pollinators and the wider environment are willing to make changes that would affect the profits of multinational chemical companies.
Researchers began their study by visiting canola fields in the United Kingdom that had been treated with neonicotinoids, observing the distribution of various bumblebee species. One of the most abundant species found is Bombus terrestris, a key pollinator and the most common bumblebee throughout Europe. Colonies of B. terrestris were then purchased commercially, and roughly 230 queens were successfully mated in the lab.
In addition to pesticide exposure, scientists used length of hibernation as a variable in their experiment. This is because bumblebee queens can lose significant fat reserves during hibernation, and its length of duration can have an impact on its vulnerability to other stressors. Bumblebee queens were separated into several groups, with some exposed to thiamethoxam, others to a control (no treatment). Some queen bees underwent a six week hibernation, while others a longer 12 week period. Bees were exposed to real-world exposure levels of the neonicotinoid in their feed for a period of two weeks after hibernation, to mimic the natural process.
Overall, bumblebee queens exposed to thiamethoxam displayed a 26% reduction in egg laying compared to the control group. Although the authors indicate that the interplay between pesticide exposure and duration of hibernation was not significant, neonicotinoid-treated queens did begin egg laying sooner after waking from hibernation than the control group. This may be a stress-induced response, the study indicates, as fewer pesticide-treated queens laid eggs after pesticide exposure stopped than control queens. Indeed, by the end of the study, more untreated queens laid eggs than pesticide-treated queens.
Scientists extrapolated these data to model how this effect could manifest itself in the wild. With 26% fewer queens laying eggs as a result of pesticide exposure, models indicated a 28% chance that local populations of B. terrestris would eventually go extinct. This estimation was conservative, researchers note, as bumblebees are exposed to a range of additional stressors in real world conditions.
The results of this research align with a study published in May 2017 in the Proceedings of the Royal Society, which may reveal the physiological effects behind infertile, pesticide-exposed queens. In a BBC News article, lead author, Dr. Gemma Barron, Ph.D., stated, "We consistently found that neonicotinoid exposure, at levels mimicking exposure that queens could experience in agricultural landscapes, resulted in reduced ovary development in queens of all four species we tested. These impacts are likely to reduce the success of bumblebee queens in the spring, with knock-on effects for bee populations later in the year."
Prior research published in 2015 by Scottish researchers has also shown that neonicotinoids impair bumblebees' brain function, leading to struggles at the colony level.  This is backed up by research also published in 2015 in Nature and PeerJ, which finds pollination impairment after exposure to neonicotinoids.
Although the evidence linking these insecticides to declines in pollinator populations, including both wild and manager bees, is robust and continues to strengthen, in the U.S., only states and localities have begun to take action to restrict neonicotinoid use in the environment. Despite strong scientific evidence, the U.S. Environmental Protection Agency recently determined that these chemicals pose no significant risks to pollinators. Many watchdog groups, reporters, and advocates are concerned that the agency's close ties to the chemical industry (as evidenced by recent reports of coordination over chemical reviews, including the Poison Papers, and reviews of chlorpyrifos and glyphosate), have influenced the agency's decision making process when it comes to neonicotinoids. In light of this, Beyond Pesticides encourages a grassroots approach to restrict neonicotinoids and a range of chemicals at the local level. If you're interested in getting active in your community, reach out to Beyond Pesticides at 202-543-5450 or [email protected] for resources and strategies you can use to protect your local pollinator populations.
All unattributed positions and opinions in this piece are those of Beyond Pesticides.
Source: Nature