29
Aug
(Beyond Pesticides, August 29, 2017) Air monitoring in Kern County, California, finds levels of the highly neurotoxic pesticide, chlorpyrifos, in excess of the levels of concern established by the U.S.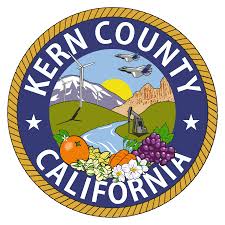 Environmental Protection Agency (EPA) for pregnant women. Chlorpyrifos is linked to low IQs, autism and other developmental neurological effects. Earlier this year, EPA Administrator Scott Pruitt refused to ban chlorpyrifos to the dismay of many scientists, medical professionals, and farmworker organizations.
The California Department of Pesticide Regulation (CDPR) released its 2016 air monitoring data where it was revealed that chlorpyrifos air concentrations for a one-month period at the air monitoring site on the campus of Shafter High School in Kern County was 39.4 nanograms per cubic meter (ng/m3) – more than 18 times higher than EPA's level of concern for pregnant women (2.1 ng/m3).  Shafter High School is some distance from fields in an area where chlorpyrifos use is not as high as in other parts of Kern County or elsewhere in California. More than 1.1 million pounds of chlorpyrifos was used in California in 2015, and more than a quarter of that is used in Kern County.
High chlorpyrifos levels at a school means that children and unsuspecting teachers and parents, especially those that may be pregnant, are breathing in unusually high levels of chlorpyrifos. Children exposed to high levels of chlorpyrifos have developmental delays, attention problems, attention-deficit/hyperactivity disorder problems, and pervasive developmental disorders. A 2014 study conducted by the UC Davis Mind Institute found that pregnant women who lived within a mile of fields where chlorpyrifos was sprayed more than tripled their chances of giving birth to a child with autism. Additionally, the UC Berkeley CHAMACOS team, studying organophosphate impacts on women and children in the Salinas Valley, found that every 522 pounds of combined organophosphate pesticide applications within one kilometer of a pregnant woman's home correlates with a two point IQ loss in her children at seven years old.
Prior to CDPR's release of its air monitoring data, two pesticide drift incidents involving chlorpyrifos occurred in Kern County that harmed dozens of farmworkers. As many as 37 workers in a crew of 48 cabbage pickers and packers at a field south of Bakersfield began feeling ill about an hour into their shift early on May 5th. Some began fainting and vomiting, and at least five workers received medical attention. The pesticides involved in the incident drifted a half-mile from where they were applied, in violation of California law. Another incident in early August affected seventy farmworkers harvesting garlic. Here, seven workers suffered exposure symptoms that included eye and skin irritation, nausea and headache. According to the Kern County Agriculture Commissioner, this incident is under investigation, and two companies have already been fined in the first incident. In these incidents, chlorpyrifos was not the only pesticide used nearby, however. The soil fumigant metam sodium was being used nearby in the second incident, and sulfur was also found on plants near workers at the site from the May 5th incident. Although pesticides are regulated individually, an increasing body of research indicates that workers are often exposed to pesticides in combination, which may interact in ways that are currently little understood.
New rules proposed by the California Department of Pesticide Regulation to protect children from exposure to hazardous agricultural pesticides include a quarter-mile buffer zone from 6am to 6pm on school days around schools and daycares for the most drift-prone application methods — a safeguard advocates point out would have been insufficient in this case.
In March 2017, EPA Administrator Scott Pruitt reversed a 2015 proposal to revoke food residue tolerances of chlorpyrifos, even though EPA's own assessment found that the chemical is too toxic to children. A revocation of chlorpyrifos tolerances would have effectively banned the chemical from use in agriculture. Instead, Administrator Pruitt's decision indicated the agency will continue to study chlorpyrifos and would not take any action until 2022. Epidemiological data also points to subpopulations that are disproportionately affected by chlorpyrifos exposures. Low-income African-American and Latino families, including farmworker families, continue to suffer the most, and this disproportionate impact creates an environmental justice problem that the agency cannot continue to ignore.
Currently, there is a bill, "Protect Children, Farmers and Farmworkers from Nerve Agent Pesticides Act," S. 1624, that would amend the U.S. Federal Food, Drug, and Cosmetic Act (FFDCA) that oversees pesticide food exposures to prohibit all chlorpyrifos use. Introduced by Senators Tom Udall (D-NM) and Richard Blumenthal (D-CT), the bill also directs EPA to partner with the National Research Council to assess the neurodevelopmental and other low-dose effects of exposure to organophosphate pesticides to agricultural workers and children.
Take Action: Ask your U.S. Senators to co-sponsor legislation to ban chlorpyrifos after EPA Administrator Scott Pruitt reversed the previous administration's proposal to discontinue its food uses. [The bill is currently co-sponsored by Senators Cory Booker (D-NJ), Ben Cardin (D-MD), Richard Durbin (D-IL), Kirsten Gillibrand (D-NY), Kamala Harris (D-CA), Ed Markey (D-MA), and Jeff Merkley (D-OR).]
All unattributed positions and opinions in this piece are those of Beyond Pesticides.