06
Sep
(Beyond Pesticides, September, 2017) A recently released report, Gallup-Sharecare State of Well-Being: The Face of Diabetes in the United States, looks at high diabetes rates across various U.S.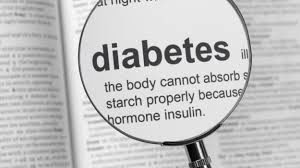 demographic groups, including those in farming. People working in the transportation sector registered the highest incidence of diagnosed diabetes at 10.6%. But those working as farmers and fishermen came in second, with 8.5% reporting a diagnosis of the disease.
Based on a self-reporting survey, The Face of Diabetes in the United States did not differentiate between Type 1 diabetes (which typically manifests in childhood or young adulthood) and Type 2 diabetes (which commonly emerges in adulthood). It did, however, consider lifestyle risk factors that can influence development of each form of the disease.
The "farmer and fisher" folks placed more-or-less in the mid-range among all occupations vis-à-vis several of the lifestyle factors that can impact development of the disease (smoking, diet, and obesity), and a bit higher in alcohol consumption, but in fact, reported more exercise than any other category of worker. These data points would seem to suggest that farmers would be at less risk than those in some other occupational categories. For instance, those working in "installation and repair" reported higher rates of obesity, smoking, alcohol consumption, and poor diet, and lower rates of exercise, yet experienced only a 6.2% rate of diabetes diagnosis. The Gallup-Sharecare report asks what might account for such a high incidence in the agricultural sector, and then identifies a particular potential explanation.
New Food Economy suggests that the answers may well be related to factors the report did not consider: exposure to toxic chemicals in farmers' work environments — specifically, insecticides and herbicides. Numerous studies have found evidence that such exposures elevate the risk of developing diabetes.
Age may be a factor that — on its own — increases diabetes risk; given the higher average age of farmers (58.3 in 2012) compared with that of other occupational groups, this might offer some explanation of farmers' higher diabetes rate.
The long-term Agricultural Health Study (AHS) of 89,000 farmers who had exposures through application of pesticides, and their spouses, was launched in 1993 by the National Cancer Institute. The study reported in 2008 that participants who had exposure to three kinds of toxic pesticides — the organochlorines aldrin, chlordane, and heptachlor; the organophosphates dichlorvos and trichlorfon; and the herbicides alachlor and cyanazine — had (after controls for age and BMl, or body mass index) increased risk of developing diabetes.
A 2014 study, using data from the AHS, reviewed 13,637 female spouses (of farmers) who had themselves mixed or applied any of 50 different pesticides, and found increased associated diabetes risk from exposure to specific organochlorines and organophosphates. Matt Kelly of New Food Economy, says, "These AHS-based studies draw on and are part of a growing body of research that suggests the organochlorine pesticides and other organic pollutants that persist in our environment over time are connected to increased risk of diabetes among different populations of people." A 2016 meta-study (of 22 other studies) pointed to an association between organochlorine pesticide exposures and development of Type 2 diabetes.
Evidence continues to implicate toxic pesticide use in development of a number of human diseases, including diabetes, though the mechanisms are not yet always clear. It is thought that, generally, the organic compounds in pesticides that don't readily decompose through typical chemical, photolytic, or biological processes bind to particular human proteins and receptors that tend to mediate functions such as insulin production, glucose metabolism, and glucose homeostasis — and then disrupt those processes.
Beyond Pesticides has also noted that evidence points to endocrine disruption as a potential mechanism: "The interactions and mechanisms of toxicity of endocrine-disrupting chemicals (EDCs) in relation to human general health problems, especially those broadening the term of endocrine disruption to 'metabolic disruption,' should be deeply investigated. These include endocrine disturbances, with particular reference to reproductive problems and breast, testicular, and ovarian cancers, and metabolic diseases such as obesity and diabetes."
EDCs generally cause disruption because their molecular structure mimics closely that of molecules that are part of normal endocrine processes. ED chemicals, of course, have no business binding to the receptor sites meant for those endemic processes, but they can, and can thus disrupt normal endocrine function. For example, a University of Buffalo study has linked carbamate pesticides to diabetes. Researchers discovered that the insecticides carbaryl and carbofuran were structurally similar enough to melatonin that they "showed affinity for" melatonin receptors, and could potentially affect glucose homeostasis nd insulin secretion.
Another possible mechanism is the alteration of normal functioning of the gut microbiome — in ways that contribute to the development of diabetes — as toxic pesticides are metabolized by microbes in the human gut. A group of scientists at Madurai Kamaraj University in India, for example, reported in 2016 on their research indicating that organophosphate insecticides may cause diabetes through this mechanism.
There are approaches to agricultural challenges that inflict far less risk on those who work in the sector, as well as the general population. Beyond Pesticides remarks, on the Pesticide-Induced Diseases Database page on diabetes, "There are no groups in the human population that are completely unexposed to pesticides. Development of eco-friendly pesticide alternatives and Integrated Pest Management (IPM) techniques is desirable to reduce the impacts of pesticides."
There are myriad ways to avoid pesticide exposures, and to help protect farm workers by advocating for nontoxic solutions to agricultural challenges that too many farms continue to address with toxic chemicals. The power of the consumer purse is also not to be underestimated. Buying and consuming organic (or at least "sustainably produced") foods as much as possible sends a strong signal to producers, leverages more organically grown food, and can improve health outcomes for all.
Sources: The New Food Economy: Why do so many farmers have diabetes, and Gallup-Sharecare State of American Well-Being: The Face of Diabetes in the United States.