12
Oct
(Beyond Pesticides, October 12, 2017) Honey throughout the world is contaminated with neonicotinoid insecticides, chemicals implicated in global decline of pollinator populations.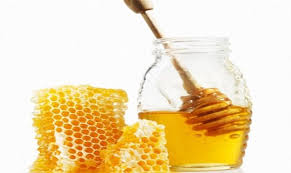 The extent of contamination recorded in the new Science study —with the chemicals detected on every continent except Antarctica, even in honey produced in small isolated islands— is symptomatic of a world awash in toxic pesticides. The results call into question globalized mores that have permitted chemical insecticides to pervade the environment, and signal the need to transform pest management to integrated organic systems that respect nature.
Neonicotinoids are systemic pesticides that are taken up by a plant's vascular system and transported into the pollen, nectar, and guttation (drops of xylem sap) drops the plant produces. They are mobile in soil, so quantities of the chemical that are not taken up by plants after an application leach through the soil column into local waterways. Pollinators come into contact with these insecticides through their normal course of foraging and pollination.
Out of 198 honey samples collected as part of a global citizen science project and subsequently tested by Swiss scientists, 75% of samples contained a measurable level of neonicotinoids. Broken down by region, North America represented the highest frequency of tainted honey, with 86% containing at least one neonicotinoid. Asia and Europe had slightly slower propositions, at 80% and 79%, while South American samples had the fewest detections, at 57%.
Although few samples were above levels considered toxic to humans, the same cannot be said about pollinators. Lead author of the study, Edward Mitchell, PhD at University of Neuchâtel, Switzerland, indicated to The Guardian, "If you look at the minimum concentration for which a significant negative impact on bees has been found, then 48% of our samples exceed this level." He continues, noting, "The concentrations are often very low, but we are talking about pesticides that are extremely toxic: something like 4,000 to 10,000 times more toxic than DDT [dichlorodiphenyltrichloroethane]."
At the toxicity reference value of .1 ng/g used by researchers, exposure has been linked to a range of chronic adverse effects in honey bees and other pollinators, including on memory, foraging success, reproduction, queen survival and fitness, and susceptibility to other diseases.
Renowned neonicotinoid researcher Jean-Marc Bonmatin, PhD, explained to The Guardian, "The use of these pesticides runs contrary to environmentally sustainable agricultural practices. It provides no real benefit to farmers, decreases soil quality, hurts biodiversity and contaminates water, air and food. There is no longer any reason to continue down this path of destruction."
While the European Union is likely to vote to extend its current moratorium on the use of neonicotinoids in agriculture, very little has been done to stop the use of these chemicals in the U.S. In fact, in early 2017, the agency determined, despite its own evidence gathered to the contrary, that neonicotinoids present "no significant risk" to honey bees. While use at the state and local level continue, advocates say that it is evident that broader action is necessary to address widespread contamination.
Help change pest management practices by changing the way you, your neighbors, and your community approach pest problems. Instead of immediately reaching for a pesticide bottle to address a pest, consider fixing the underlying problems that attracted the pest in the first place through an integrated and organic management strategy. See Beyond Pesticides' ManageSafe page for assistance for pests both inside the home and in landscapes. When it comes to fixing pest management in agriculture, organic systems already provide a way forward. Support the growth of organic agriculture by buying organic whenever possible. By eliminating the need for toxic pesticide use in our homes, gardens, and in agriculture, we can eliminate the source of contamination in our honey supplies.
All unattributed positions and opinions in this piece are those of Beyond Pesticides.
Source: The Guardian