08
Nov
(Beyond Pesticides, November, 8, 2017) Farmers who purchased and handled Monsanto's new treated seed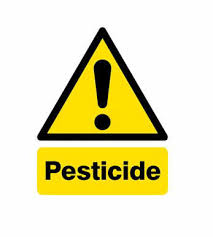 product, NemaStrike, for nematode or roundworm control (nematicide) have been reporting skin irritation, including rashes that occurred after use. Now the seed giant is pausing a full rollout of the product, while blaming farmers for not using gloves and other protective equipment to handle the treated seeds. This is another blunder from Monsanto and the latest incident highlighting the deficiencies in the U.S. Environmental Protection Agency's (EPA) pesticide registration process in light of the millions of acres of crop damage from Monsanto products green-lighted by EPA.
While touting that NemaStrike went through three years of extensive field trials and "extensive evaluations" by EPA, Monsanto stated in a bulletin to its customers on its website that it will pause commercialization of the product in light of reports of skin irritation from users. These adverse reactions to the product are being blamed on the failure of users to wear gloves and other protective equipment when handling the treated seeds. This is not the first time that Monsanto has tried to shift responsibility for the toxic effect of its products to users. Last year, Monsanto blamed farmers for drift problems and millions of acres of crop damage caused by its new dicamba product.
NemaStrike is a seed treatment designed to provide broad-spectrum nematode control for corn, soybeans, and cotton. Monsanto said it conducted three years of field trials across the U.S. EPA announced approval of the nematicide, also known as tioxazafen, in May 2017. In its assessment, EPA states that, "Tioxazafen has low acute toxicity by the oral, dermal and inhalation routes of exposure. It is a mild eye irritant, nonirritating to the skin, and is not a dermal sensitizer." But the incidents of skin irritation clearly challenges the validity of EPA's conclusions and underscores the deficiencies of EPA's risk assessment process. Further, EPA classifies tioxazafen as "likely to be carcinogenic to humans," and observed evidence of neurotoxicity (decreased locomotor activity) in acute neurotoxicity studies raising questions as to why such a toxic product was approved for use in the first place.
This is not the first time EPA's pesticide registration and approval process have come under scrutiny. EPA is repeatedly approving expanded uses of herbicides like dicamba and 2,4-D (Enlist Duo) that have a history of pesticide drift and plant damage in order to help stem the proliferation of glyphosate (Roundup)-resistant weeds. Despite the dangers associated with their use, and warnings from farmers, advocacy groups, and scientists, EPA continues to sanction the increased uses of more highly toxic and volatile pesticide mixtures. More than 1,400 official complaints of crop damage related to dicamba have been recorded across 17 states this year, leading to questions about the new formulation of the chemical used on genetically engineered (GE) crops. New GE crops developed by Monsanto must be paired with specific formulations of dicamba, thus leading to a vast increase in dicamba use over the last growing season. EPA also "rigorously" reviewed the new dicamba formulations and despite evidence of the high volatility of the chemical and its propensity to drift and damage crops, approved expanded uses of the new formulation. Now Monsanto and others are making label changes to address the rampant drift issues associated with the use of their products – changes criticized for actually  preventing drift. However, this could have been avoided if EPA took a more precautionary and proactive approach to dealing with pesticide drift issues. Now it is left to states to try to protect farmers from dicamba drift. Already, Arkansas and Missouri have issued bans on the sale and use of dicamba.
In 2014, EPA took action against DuPont over the use of its conditionally approved product, Imprelis, which was responsible for the death of millions of trees. EPA contended that DuPont failed to submit in a timely manner field trial studies indicating potential ecological adverse effects from the use of Imprelis. However, many criticized EPA for approving the product without first obtaining all the relevant ecological information, an occurrence that is all too common in registration approvals. That is, EPA routinely approves the sale and use of pesticide products that have not been fully evaluated for all potential human and ecological risks, including impacts to non-target organisms like pollinators.
A large shift in agricultural practices is necessary to ensure the protection of human health and the environment over the long-term. Beyond Pesticides has long supported organic land management as a systems approach that values healthy, biologically active soils to support plant life and provide critical environmental benefits. It is through this soil based systems approach that we will eliminate toxic chemicals in land management, which have been identified as a driver in soil contamination and loss of microbial and faunal diversity.
Ecological pest management strategies, organic practices, and solutions that are not chemical-intensive are the most appropriate and long-term solution to managing unwanted plants and insects. Beyond Pesticides is working to strengthen organic farming systems by encouraging biodiversity and holistic management practices, and upholding the spirit and values on which the organic law was founded. Underpinning the success of organic in the U.S. are small-scale producers who focus on fostering biodiversity, limiting external inputs, improving soil health, sequestering carbon, and using integrated holistic approaches to managing pests, weeds, and disease.
All unattributed positions and opinions in this piece of those of Beyond Pesticides.