22
Nov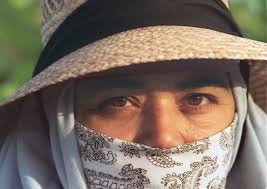 (Beyond Pesticides, November 22-23, 2017) As we sit with friends and family this Thanksgiving, let us appreciate how our delicious meal got to your table. The turkey, potatoes, stuffing, and cider all originated in fields far from our homes, and those working in those fields deserve our thanks. They deserve our thanks because many of these workers work long hours, under deplorable conditions, and are exposed to pesticides that put their health and that of their families at risk. So, as we enjoy our pumpkin pie, cranberry sauce, and apple crumble, remember all the hardworking farmworkers who have helped to bring our meal to the Thanksgiving table. At the same time, we give thanks for the environment that is so plentiful and nurturing of life, and remember the importance of pollinators and biodiversity in sustaining life.
Celebrating Thanksgiving and looking toward another year coming to an end, provides an opportunity for us to remember to remain vigilant, and raise our voices against efforts to erode our environmental protections that safeguard human health and preserve biodiverse ecosystems.
Thanking Farmworkers
Farm work is hard and dangerous work. Each year millions of farmworkers, including seasonal and migrant workers, toil in fields across the U.S. to bring food to dinner tables across the country. But in spite of their hard work, farmworkers and their families experience unjust hazards from pesticides utilized in agriculture. This is a serious environmental justice issue that requires urgent attention from consumers, producers, retailers, and policymakers. This Thanksgiving, we would like to highlight this community and the challenges they face.
The scientific literature confirms that farmworkers, their families, and their communities face elevated hazards from pesticide exposures, and existing farmworker data finds that the incidence rate of pesticide poisoning is extremely high. An average of 57.6 out of every 100,000 agricultural workers experiences acute pesticide poisoning, illness or injury each year. Pesticides like the herbicide 2,4-D, and organophosphate (e.g., chlorpyrifos), and pyrethroid insecticides are routinely detected in the bodies and homes of farmworkers. The risks of exposure from these chemicals have long-lasting impacts on farmworker communities. The recent reversal by the U.S. Environmental Protection Agency on the banning of chlorpyrifos allows the continuation of unacceptable toxic pesticide exposure to farmworkers and their families.
After more than 20 years, improvements to the Farm Worker Protection Standard (WPS) were finally made, and include many recommendations from farmworker advocates, including requiring a minimum age of 18 to work. Workers and handlers will now be made aware of their rights under the WPS and of the resources available to them in the event of a suspected act of retaliation or noncompliance with the standard. Despite the necessity for worker protections, some states and industry groups have demanded a delay in the implementation of the new standards.
Let us give thanks to farmworkers and the many farmworker organizations that have worked tirelessly to finalize the new WPS, so that workers can put food on our tables without jeopardizing their health. Find out more about the new WPS here.
Being Thankful for Pollinators
Pollinator dependent crops are critical to U.S. agriculture, accounting for one-third of every bite we eat, including most fruits and vegetables. Pollinators are beneficial organisms and include a wide range of species such as honey bees, native bees, beetles, birds, butterflies, and moths. But widespread pesticide use, habitat loss, climate change, parasites, and disease all threaten pollinator health. Pesticides like the neonicotinoids (neonics) are linked with the dramatic decline of pollinators and other wildlife. Studies have shown they elicit debilitating effects in bees including impaired foraging and learning behavior, reduced queen production, immune suppression, and death. In fact, U.S. beekeepers lost an unsustainable 33% of their hives between 2016 and 2017. Neonics are also detected regularly in the nation's waterways at concentrations that exceed acute and chronic toxicity values for sensitive organisms. Along with impacts on pollinators, neonic contamination poses detrimental effects to keystone aquatic organisms, resulting in a complex cascading impact on ecosystems. Just this year, Maryland took action to protect pollinators found in designated state pollinator habitat by passing the Pollinator Habitat Plans- Plan Contents- Requirements and Prohibition, with bipartisan support. The bill requires pollinator habitat plans developed by any state agency to be as protective of pollinators.
Knowing how important these organisms are, let us thank them for their services by pledging to eliminate toxic pesticide use, and planting pesticide-free habitat to provide them with a place of forage and refuge. Find out more at BeeProtective.
Choose Organic this Thanksgiving and Beyond
Our food choices have a direct effect on the health of our environment and those who grow and harvest what we eat. In addition to serious health questions linked to actual residues of toxic pesticides on the food we eat, our food buying decisions support or reject hazardous agricultural practices, protection of farmworkers and farm families, and stewardship of the earth. This Thanksgiving, avoid exposure to harmful chemicals, and protect your family, pollinators, and farmworkers by striving for a 100% organic, healthy meal.
To help better explain the benefits of organic food consumption, Beyond Pesticides invites you to use the Eating with a Conscience database, which evaluates the impacts on the environment and farmworkers of the toxic chemicals allowed for use on major food crops.  You can continue to fight for the well-being of organic by helping to defend organic standards against USDA changes that will weaken public trust in the organic food label. Organic practices follow tough standards that do not compromise the health of people and the planet.
Learn more at Save Our Organic webpage.
Have a Healthy and Happy Thanksgiving, from Beyond Pesticides!
All unattributed positions and opinions in this piece are those of Beyond Pesticides.